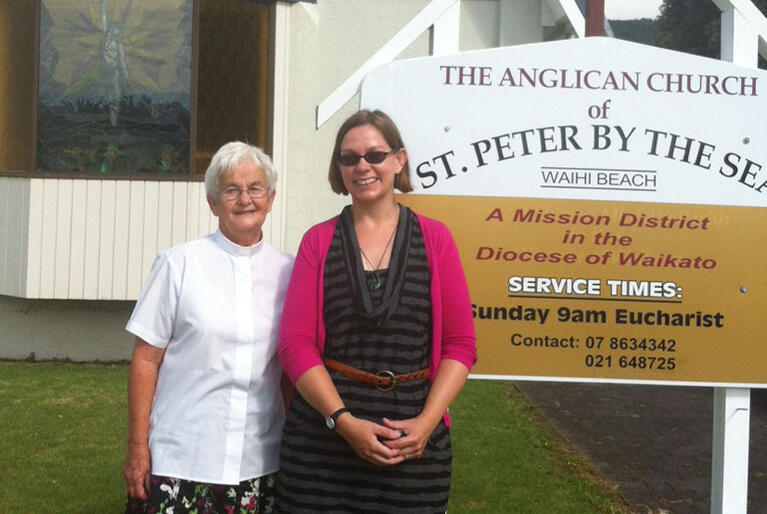 The next Bishop of Waikato is travelling the varied landscape of Waikato and Taranaki as part of a five-day pilgrimage.
The Rev Dr Helen-Ann Hartley wants to get alongside people in their places before her consecration and installation as the 7th Bishop of Waikato on February 22.
Her journey began with prayer at St Peter's Cathedral in Hamilton. on Monday. There are stops each day that will include St Mary's Cathedral in New Plymouth, Katikati, Taumarunui, Okato, and Raglan Beach.
People are invited to join Helen-Ann as she stops in places and can get updates through twitter with the #tag, #pilgrimsprogress A video will be available on youtube to explain the pilgrimage.
Helen-Ann says since ancient times people have gone on pilgrimages and the first followers of Jesus were also on a journey.
"We too as individuals and as a diocese are on a journey and I am looking forward to travelling and meeting with people and finding out what God is already doing throughout the diocese and people's hopes for the future."
Helen-Ann says the diocesan family is spread far and wide, and while all are invited to attend her ordination this is another way of being part of a diocesan celebration.
"The pilgrimage is a chance to spend time with the immediate diocesan family who worship in places that vary from farmland to beaches, church happens in many ways in our lives, it will be good to be amongst it," says Helen-Ann.