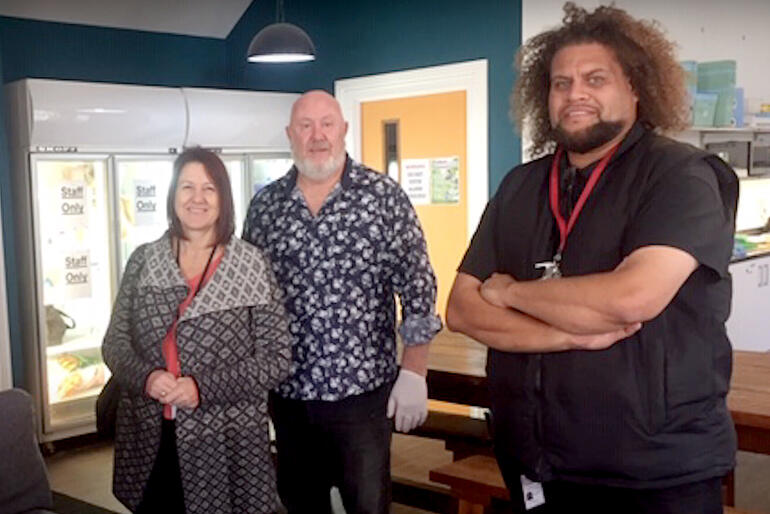 One of the biggest challenges of lockdown for us have been the limits on our ability to respond well to people nearing death, and to those grieving and unable to have a funeral.
I know clergy prayed with the dying over the telephone, but of course we were unable to anoint people or to be there with them.
I believe we are an incarnational faith community and we put strong value on presence.
Our spirituality is much more than the words of prayers being heard, but the actual presence of a person who embodies the faith of peace and hope of the resurrection in such a time, and who communicates the compassion of God through presence (eg 2 Cor 1:3-4 on consolation).
Our role is also to be that embodied presence as we enable a part of the process of grief through helping people to gather together for a funeral.
We certainly seek to convey our faith and our hope in the resurrection, but we also create the space within which people can express their grief and thanksgiving as they share their memories and acknowledge a significant moment through the death of a family member or friend.
For congregations, I think the biggest difference has been not sharing in the sacrament of the Eucharist through these months. That is a source of strength and comfort for people, and a sign of our corporate life as the Body of Christ and of the continuing nurture of us by Christ.
Compared with the flu pandemic of 1919, our 2020 technology has allowed us to connect with one another and to enable a sense of corporate worship.
But now many of us are more aware than ever of that our faith is expressed through a corporate life of physical presence and that virtual gatherings cannot replicate that in as effective a way.
#
I have been inspired by the creativity of clergy and church leaders in local ministry units as they have led people in online worship.
From the simplest of gatherings via zoom and Facebook to say an Office of Prayer together, through to the very professional video productions weaving different people together to contribute through word and song and drama, people have worked hard to hold their church communities together and provide spiritual nurture.
Mechanisms of pastoral care through phone calls and social media have taken up a lot of time and energy as people have worked hard and creatively to connect with others because of their commitment to God and to one another.
#
Our social service agencies stepped up right at the moment of greatest risk as we were all going into lockdown in order to ensure that their core services could continue.
The City Mission had the greatest public-facing role in this respect.
They continued to provide food for those in need both through food parcels and through meals for people living on the street.
There were positive partnerships with the wider community that helped achieve this and that demonstrated the credibility the Mission has established over the years.
Auckland City Mission worked with Council and Government to help to re-house rough sleepers so they had somewhere to self-isolate.
For some of the social workers that meant leaving their own families for some weeks during lockdown, and living in a motel so that they didn't put their family bubble at risk while they did this work.
City Missioner, Chris Farrelly explains some of that work in more detail here: https://www.youtube.com/watch?v=zuztfsMKUgE&feature=emb_logo