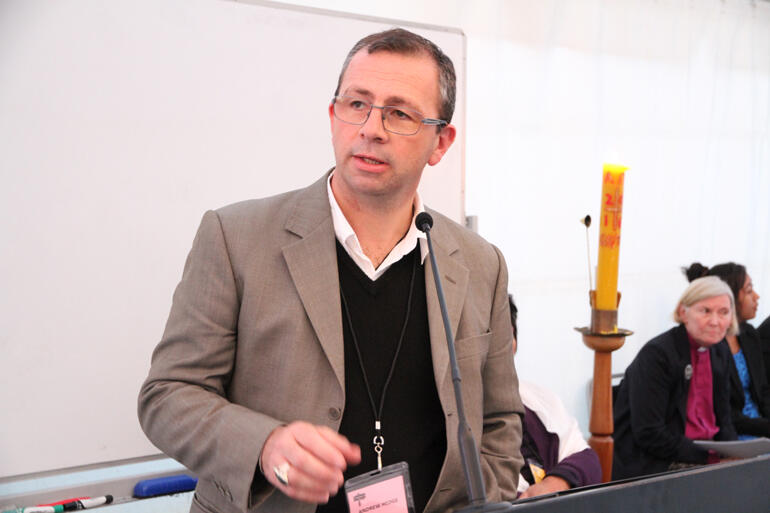 A working group tasked with drafting a new motion 4 in response to "A Way Forward' presented the new motion to General Synod/Te Hīnota Whānui this evening.
Bishop Andrew Hedge introduced the draft motion with a preliminary explanation, before synod members were given the text to consider overnight.
Synod has been asked to prepare questions for the working group tomorrow.