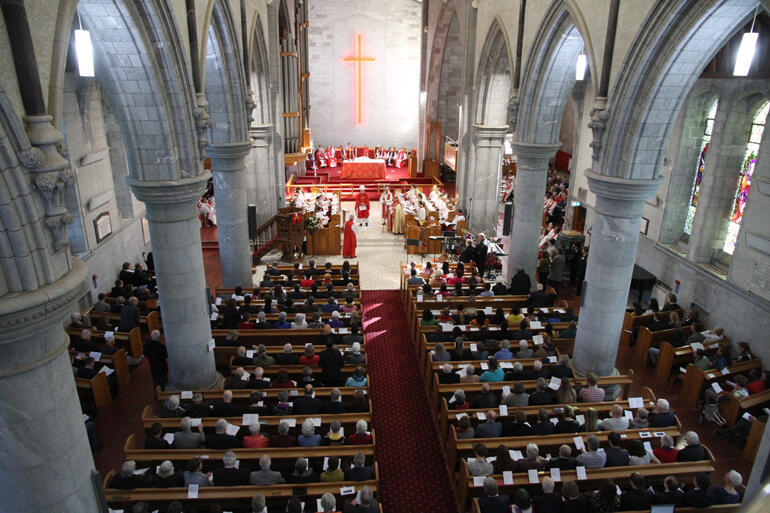 The Anglican Church in Aotearoa, New Zealand and Polynesia begins its first in-person meeting of the General Synod-Te Hīnota Whānui in more than four years today.
The Synod, which takes place from Tuesday 25-Saturday 29 October 2022, is hosted by the Diocese of Nelson.
The Synod Opening Eucharist will be held at 8.00pm tonight, Tuesday 25 October at Christ Church Cathedral in the heart of Nelson City, and will be livestreamed for the Church to join online.
The two-yearly General Synod Te Hīnota Whānui gathers around 130 Anglican clergy and lay representatives, provincial staff, and members of provincial commissions from around the Pacific, to report on the Church's ministry and mission, wānanga together, set directions and priorities for province-wide work and pass church legislation.
Since General Synod Te Hīnota Whānui met in Taranaki in 2018, Covid-19 lockdowns have meant that only a one-day online synod on 25 July 2020 could meet to make essential decisions. That Synod affirmed revisions to the Church's Ministry Standards canon and allocated resources for the 2020-2022 work of Te Hīnota Whānui General Synod commissions and administration. Eight Bills that were not considered at that meeting will now join Synod business this October.
This 65th General Synod will include an expanded Archbishops' charge which will include interviews and multimedia presentations.
In a break from recent tradition, the Archbishops' charge will be presented collaboratively by Archbishop Don Tamihere and Archbishop Philip Richardson instead of presenting separate addresses. The third Archbishop's place in the presidium will be poignantly empty this Synod, as this will be the first meeting since the Church's loss of the late Bishop of Polynesia Archbishop Fereimi Cama, who sadly passed away in mid-2021.
A new feature of this year's Synod is a day-long wānanga, where delegates will work together across tikanga and region to begin conversations about a new future for this Church, particularly looking at the values and knowledge that mātauranga Māori can bring to our Church's self-understanding and practice.
Other major items on the business agenda this week include: digging into inequities and opportunities in church worker retirement housing, updates to safeguarding policies and ministry guidelines informed by the work of the Ministry Standards Office and work on changes resulting from the independent review of St John's Theological College.
Tuia – The General Synod office has published all background papers, bills and motions for the General Synod Te Hīnota Whānui on the Anglican Church's website here.