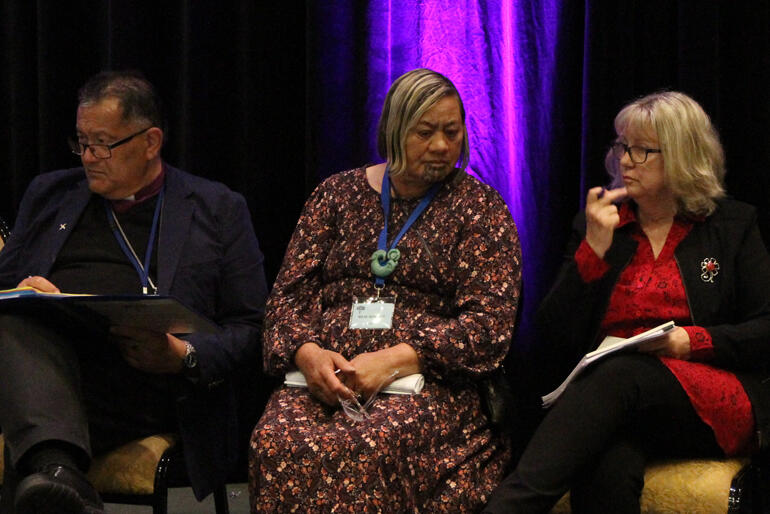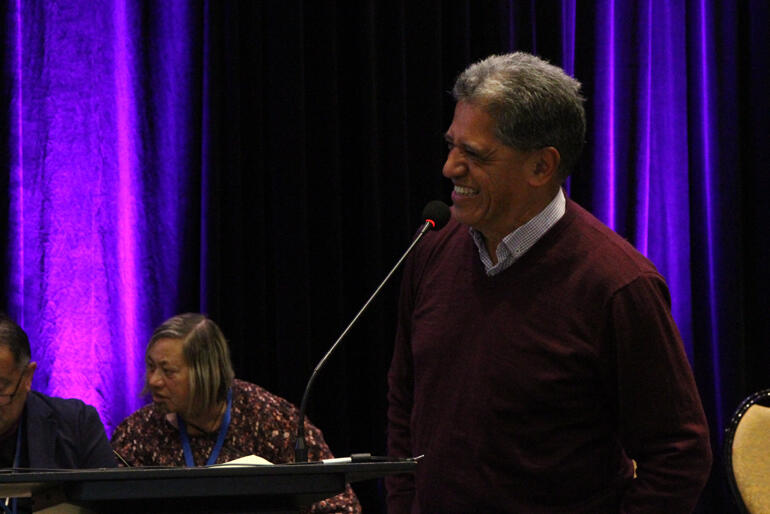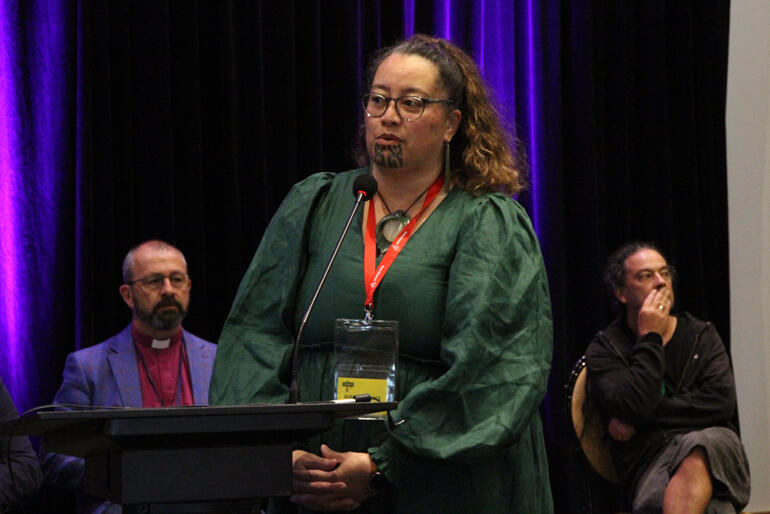 Te Hīnota Whānui has commissioned Anglican Financial Care to undertake a research and development project to identify how best the Anglican Church can support appropriate housing for people who retire from working in its ministry.
Moved by Bishop of Te Tai Tokerau Rt Rev Te Kitohi Pikaahu and Te Waipounamu delegate Archdeacon Mere Wallace, the research project responds to the findings of a report delivered to General Synod last week by the Church Worker Retirement Housing Working Group, which highlighted that people ministering in our Church face current and retirement housing poverty.
Speaking to te Hīnota last week, Te Tai Tokerau delegate Ven Dr Lyndon Drake said that for many non-stipendiary ministers in Tikanga Māori, access to housing in retirement is out of the question.
"When I see the poverty in which many ministers live, I have to say that 'Retirement Housing' is predicated on even getting to the point of retirement," he said.
"Retirement housing is an unattainable assumption for many, many people."
Archdeacon Mere Wallace says that while there are many ways the Church could more actively support its ministers into housing and retirement housing, one key way is to put aside fallow church land to build the housing stock that is lacking.
Māori ministers who want to build for retirement face extra hurdles, she said, such as liabilities that make lenders shy away from providing mortgages for homes on collectively owned iwi or hapū land.
Te Waipounamu delegate Archdeacon Hannah Pomare recently wrote to AFC to take issue with the disparities she experienced in that case,
"As a Māori I want to go and build my whare on my whenua, that's what I want.
So it seems unfair to me that others can receive mortgages but I cannot," she said.
Synod heard that Anglican Financial Care has already begun to identify ways to support housing on iwi held land, and Bishop of Waiapu Rt Rev Andrew Hedge shared with Synod that Waiapu have found practical avenues for housing investment so that they can mobilise their resources to fund housing for kaumatua ministers and others in housing need.
In summary, the five recommendations from the Church Worker Retirement Housing report adopted by te Hīnota Whānui last week direct the General Synod Standing Committee to:
– Ask Anglican Financial Care (formerly the Anglican Church Pension Board) to carry out a review of how retirement housing advice, support and provision could be undertaken in the most effective way in the Anglican Church in Aotearoa, New Zealand and Polynesia.
– Encourage all Church bodies with investment funds to consider investing a portion of their funds with AFC for mortgage funding to provide housing for people who work in ministry for this Church, or who are retiring from that work.
– Request all Anglican Church land-owning entities to map their land holdings and share those details to be included in a report to General Synod Standing Committee
- Research land titles and land acquisition history to identify how property came to be in Church ownership
- Indicate which land holdings are 'fallow' and which could be used to develop housing for people who minister or retire from ministry in this Church
– Conduct a Review of remuneration of all people who minister in this Church.
– Endorse an application to the General Church Trust Board, bodies in this Church, and other ethical sources, to provide immediate funding for the housing support research listed above.
Deputy Chair of Anglican Financial Care and Chair of the Small Working Group, Rev Vicki Sykes summed up the kind of housing the group hopes people working in ministry will come to expect for their retirement.
"As the Church of England housing strategy states it, we want our people to retire with homes that are "sustainable, safe, stable, sociable and satisfying."
Read Motion 5 on Church Worker Retirement Housing here.