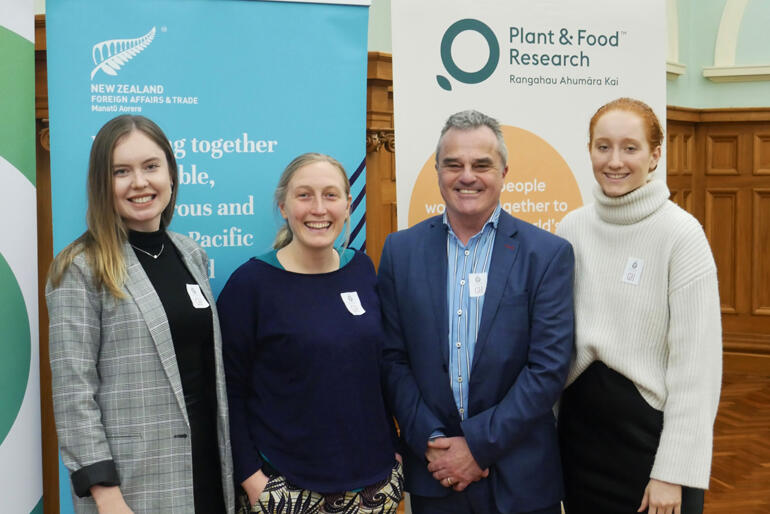 Anglican Missions – the Anglican Church's mission arm in these islands – is looking for second to final year university students and recent graduates, who want to gain real world experience in a creative and exciting Christian mission, aid and development agency.
Prospective Anglican Missions interns are invited to apply for 3-6 month placements of between 1-3 volunteering days per week, depending on the parameters of the project each intern takes on. Internships can either be carried out in person at Anglican Missions' Central Wellington-based office, or remotely from another regional base.
Interns are encouraged to approach their project from any of Tikanga Māori, Polynesian, or Pākehā frameworks in the context of Anglican Missions' three-tikanga operating brief.
The main areas of previous study that connect with the Anglican Missions internship roles are: communications, media and marketing; mission, theology and religious studies; or international development and international relations. Previous interns have led successful projects drawing on their own backgrounds and Anglican Missions' expertise in all of these fields.
Anglican Missions' Programmes Manager and Development Adviser, Steph Fry says that while so far only two interns have gone on to secure paid roles within Anglican Missions itself, many others have found their project with Anglican Missions has opened up new directions for their careers.
"With this, we hope that you can take away valuable experience and tangible outcomes to start building your career." said Steph.
"By joining us, you will also be part of a force for good, easing suffering and spreading joy out into the world."
Anglican Missions encourages students and graduates to get in touch to explore how they could contribute to making a difference whilst gaining experience. Interns can work either remotely or as a member of the close-knit office team at their headquarters in Thorndon, Wellington.
What will interns be doing?
Interns work alongside current staff, volunteer throughout the programme, and have the opportunity to get involved in all aspects of international development and mission including: communications, finance, policy, monitoring and evaluation, project management and project planning.
What will interns gain in return?
Please note that these are voluntary internships.
Anglican Missions offer:
Flexible working hours and location
Chill office vibe and freshly brewed coffee and biscuits every morning if you are on site
You will have ownership of specific projects to manage and will receive close mentoring and guidance along the way.
For more information about Anglican Missions and the amazing work their partners in mission, aid and development do around the world go to: https://www.facebook.com/AnglicanMissions
https://www.linkedin.com/company/anglican-missions