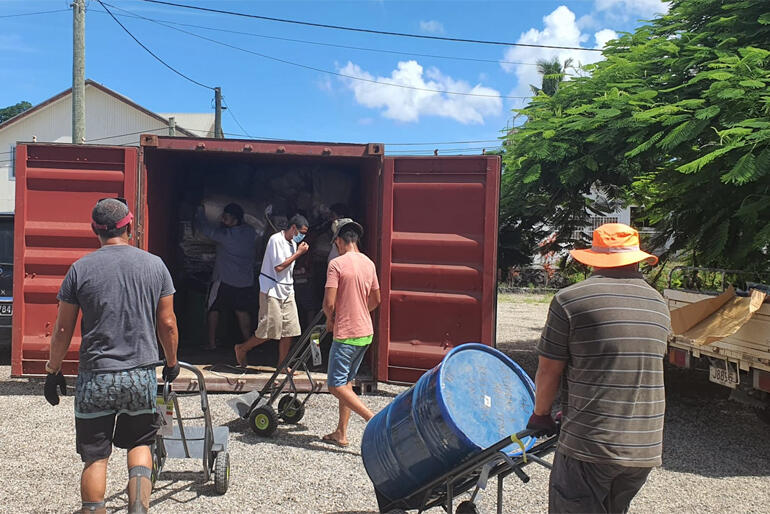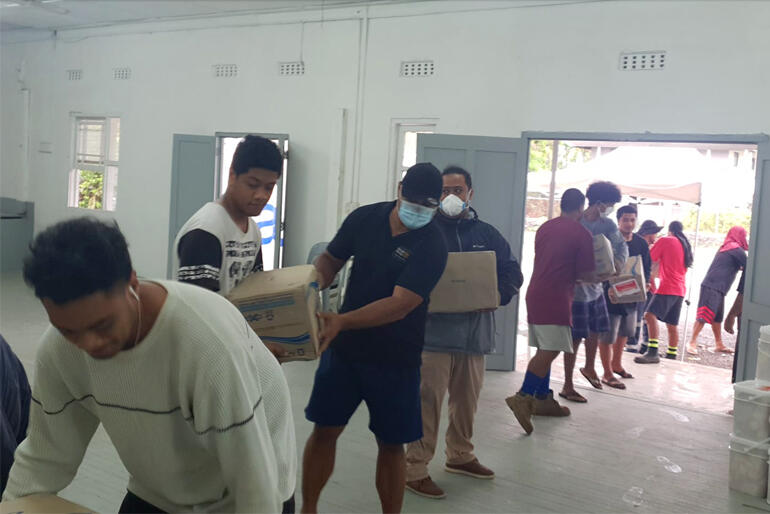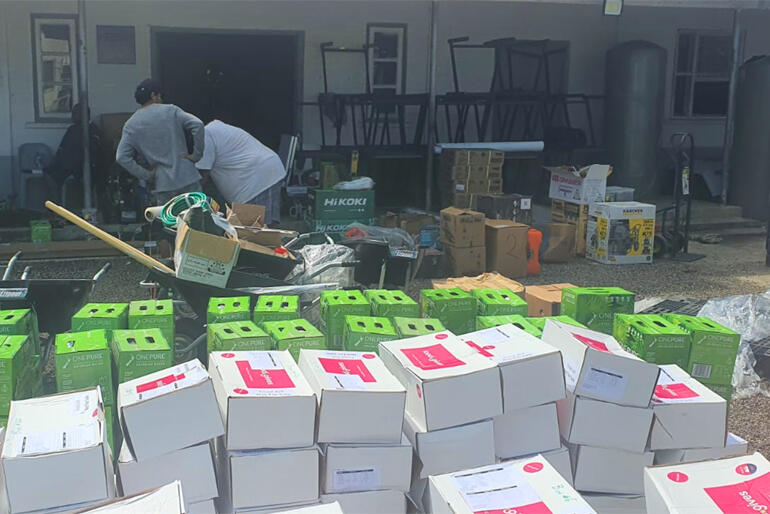 In the wake of this year's volcanic eruption and tsunami, Tongan Anglicans in the Diocese of Polynesia are working in a renewed partnership with Anglican Missions to build community resilience to natural disasters.
The Diocese of Polynesia's aid and development manager, Karen Chute-Delaivoni says that disasters are unavoidable in our region, so being ready to respond is the key.
"We are working on strengthening our ties with Anglicans in Tonga so that we can work as a team to build capacity, learn, adapt, explore and improve our efforts to create more resilient communities in the face of future disasters."
In January this year, the Diocese of Polynesia and Anglican Missions launched an appeal for Anglican-led humanitarian relief in the Kingdom of Tonga to meet people's needs in the immediate aftermath of the Hunga Tonga-Hunga Ha'apai eruption.
Four people died as a result of the eruption and ensuing tsunami, but many more were directly affected by damage to homes and livelihoods due to ashfall and tsunami flooding.
By February 2022, the eruption and its after effects had displaced more than 2,300 Tongans from their homes, while 50% of all Tongans lacked access to safe drinking water. Disruption to fishing and agriculture affected no less than 80% of Tongan families that rely on fishing and gardens for food and income.
Soon after the eruption, overseas aid workers brought Covid-19 to the islands, which compounded the emergency situation. However, only six months later more than 74% of Tongans are fully vaccinated. By 22 August, Tonga had reported 14,135 confirmed cases of Covid-19 and 12 deaths.
Anglican Missions' Tonga Emergency Appeal has now grown to be the largest in the organisation's history, raising to date $524,690.
Generous individuals, parishes, and partner organisations in Aotearoa New Zealand raised funds as they always have, but this time Anglican Missions' new aid and development partnerships linked our Pacific church into a global giving network.
Anglican Missions Director Michael Hartfield says that joint approach has been a big success.
"We are indebted to the agencies who have supported us so generously with this appeal. It's exciting and encouraging that as we move forward, these agencies have demonstrated their confidence in what we are doing".
Tonga Eruption Appeal expanded ten-fold with donors giving through Tearfund NZ and UK, Anglican Overseas Aid (Australia), The Anglican Board of Missions (Australia), the Communion-wide United Society Partners in the Gospel (USPG), Emergency Relief and Development (USA) and the Barnabas Fund.
Anglican Missions and Anglican leaders in Tonga deployed around $52,000 of the first Appeal funds immediately to provide emergency provisions for communities without homes or food.
Archbishop's Warden in Tonga, Kensington Fifita organised distribution of goods along with Fe'iloakitau Kaho Tevi, people's wardens and parishioners in the worst affected Tongan parishes.
The Diocese of Polynesia and Anglican Missions' forward planning paid off, with the first emergency supplies already on site in Tongatapu, which opened to yield fresh water supplies, non-perishable food, shelter kits, generators, chainsaw kits, hand tools, repair kits and hygiene kits, all ready for immediate use.
A further five containers of emergency supplies were then shipped to Tonga in February 2022 through the Appeal.
Two from Suva provided water, water-purification supplies, non-perishable food, water-blasters, building equipment, children's education materials, laundry products, dignity packs and facemasks.
The Diocese of Polynesia in Auckland shipped three more 20ft containers filled with clothing, water, non-perishable food, tools, building materials and replacement desks for St Andrew's High School in Tongatapu.
Back in February 280 families received these emergency supplies representing at least 1000 people from affected communities across the islands of Tongatapu, Vava'u and Ha'apai.
Longer-term recovery and resilience building
Six months on, the Diocese of Polynesia in Tonga have set in place long-term recovery projects for Tonga's eruption and tsunami-affected communities.
The Diocese of Polynesia will appoint a new Tonga-based Projects Officer to manage long-term recovery projects and establish disaster risk management, preparedness, response and resilience building.
The long-term recovery strategies for Tonga will include:
- Providing garden, agriculture and fishery support so people can regain their livelihoods, bridged with nutritional food sources while these recover
- Establishing disaster resilient water sources and infrastructure by repairing existing tanks and filtration systems and establishing new ones
- Providing psychosocial and mental health support to address post-disaster trauma in disaster-damaged areas, particularly for children, which will be implemented by specialist third-party local organisations
- Repair of churches and other buildings required for emergency evacuation and community life
- Providing child protection, prevention of sexual exploitation, abuse and harassment (PSEAH) and inclusion training for all personnel including volunteers involved in all aspects of disaster response
- Repurposing the containers shipped from Auckland for prepositioned emergency supplies on Tongatapu and Ha'apai or Vava'u. This work includes building concrete foundations and iron roofs for each container, coordinating with Tonga's National Emergency Management Organisation and the Red Cross, and managing maintenance and distribution planning.
For more information about development cooperation between the Diocese of Polynesia and Anglican Missions, or to donate, visit the Anglican Missions website.