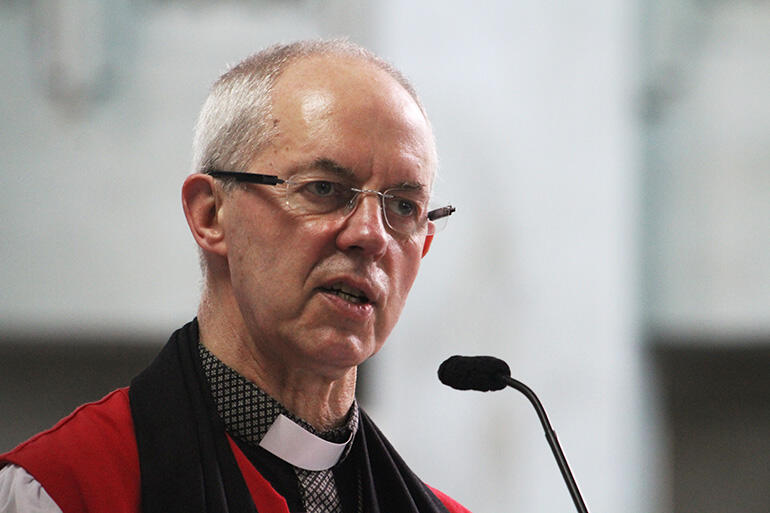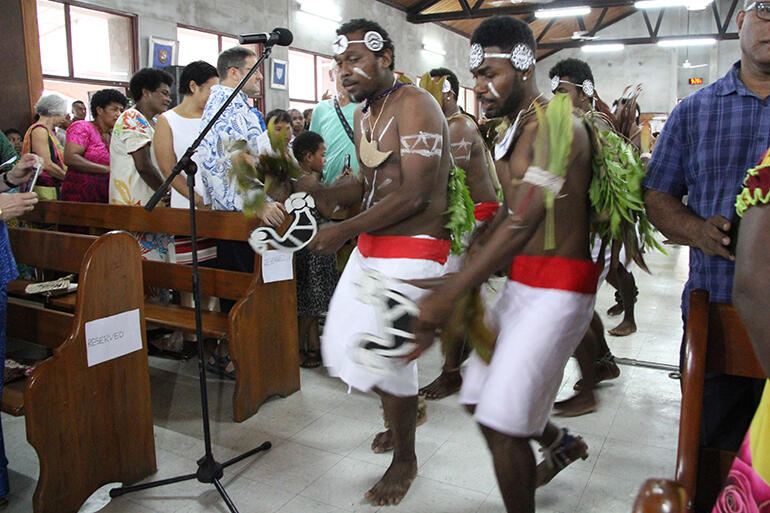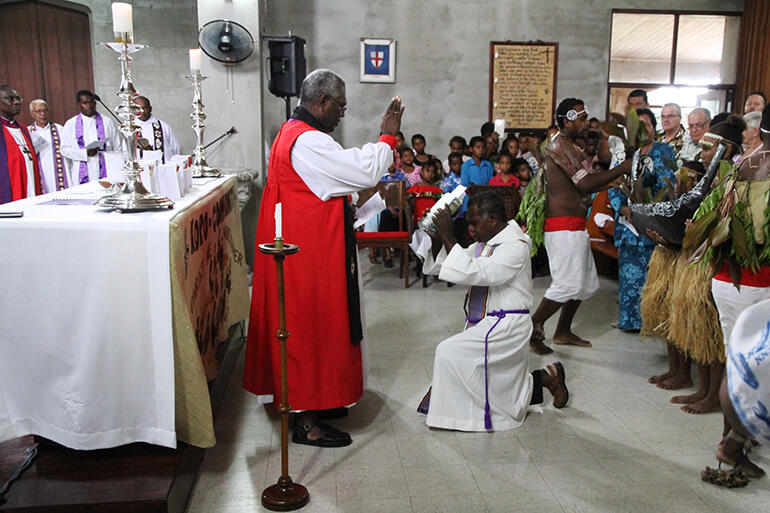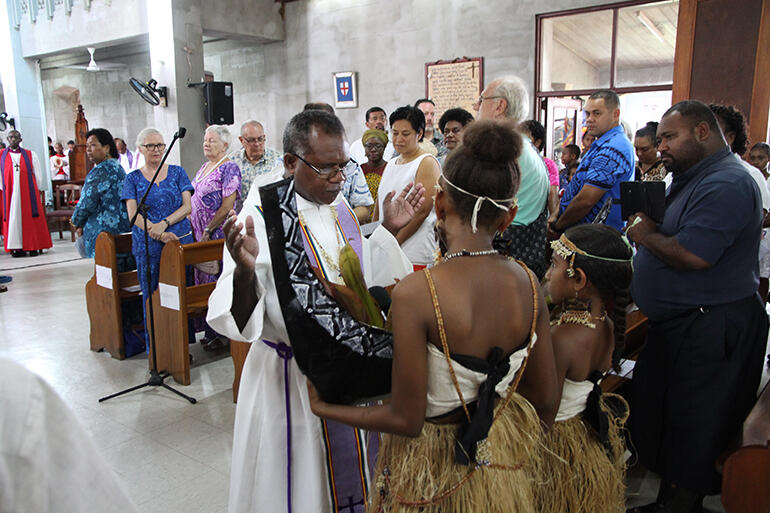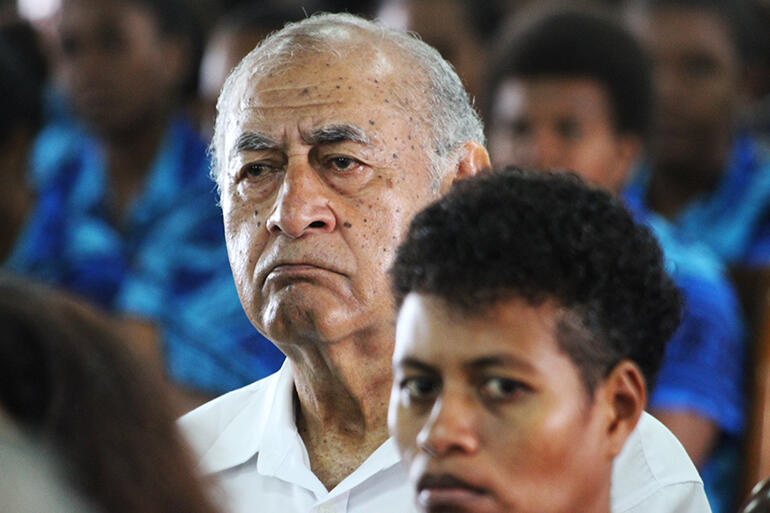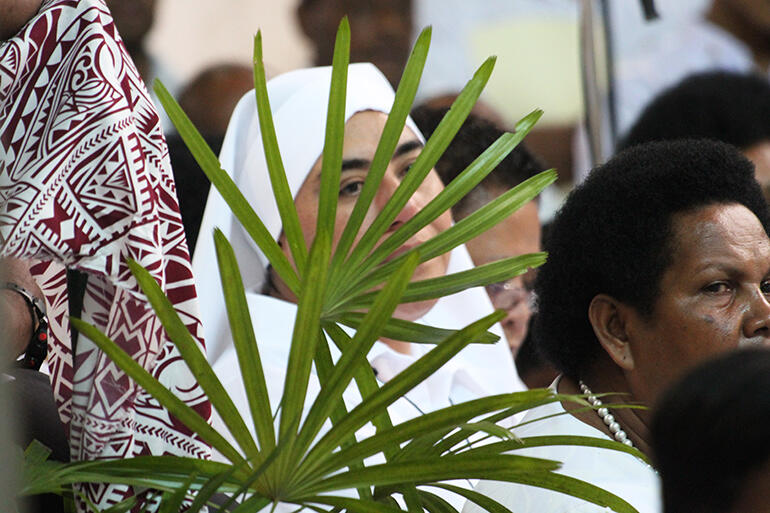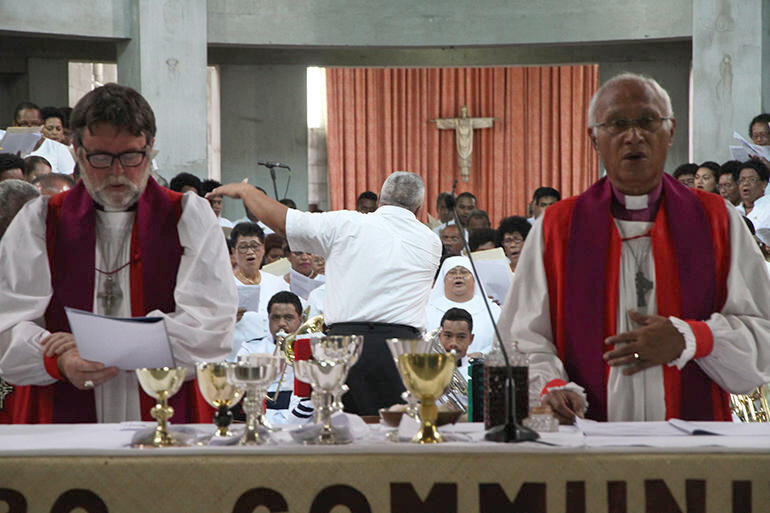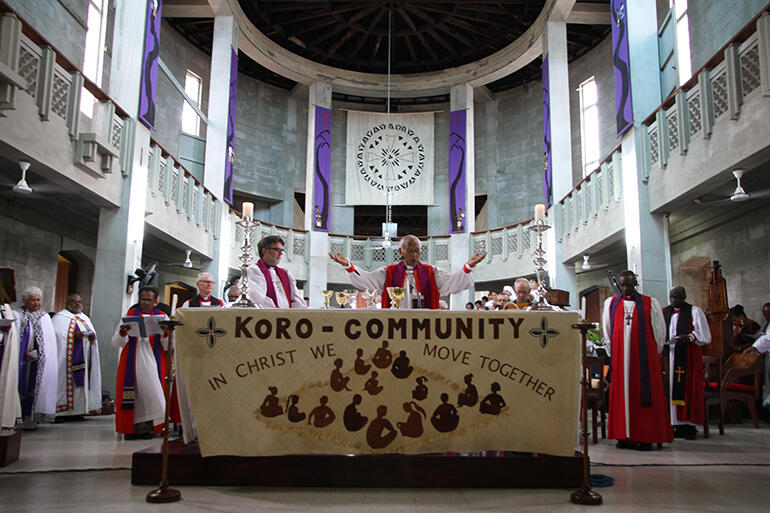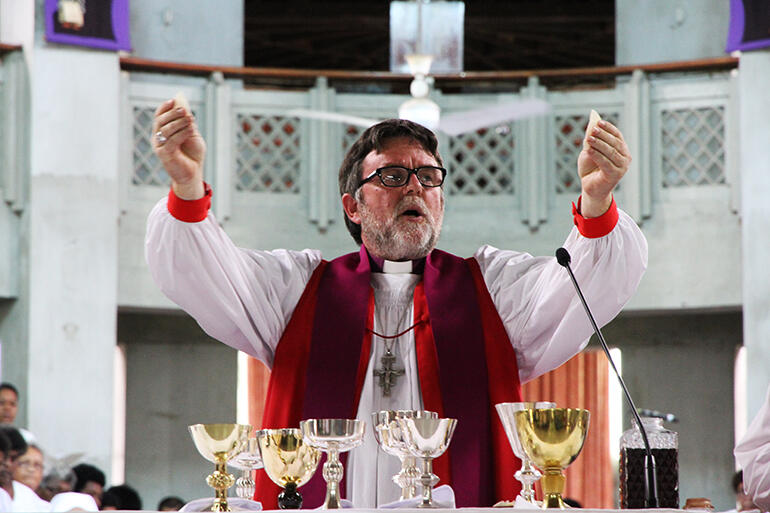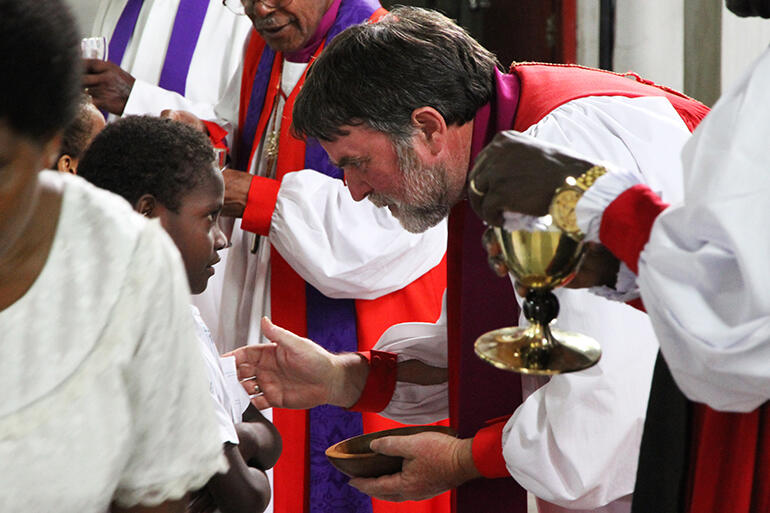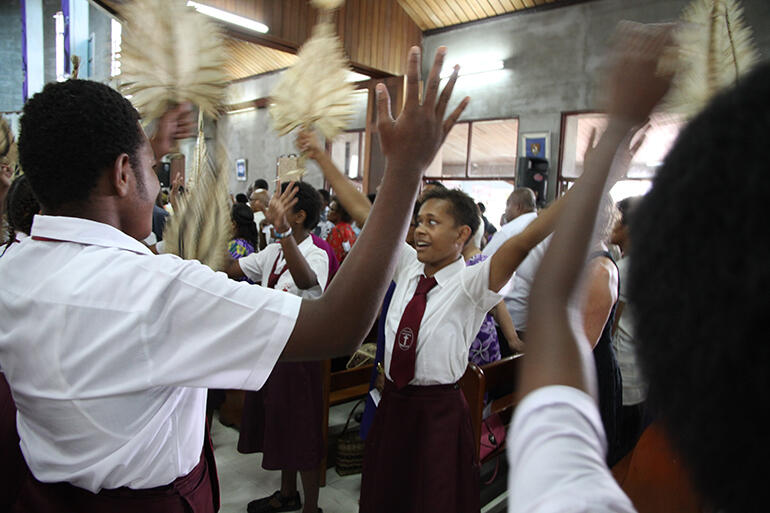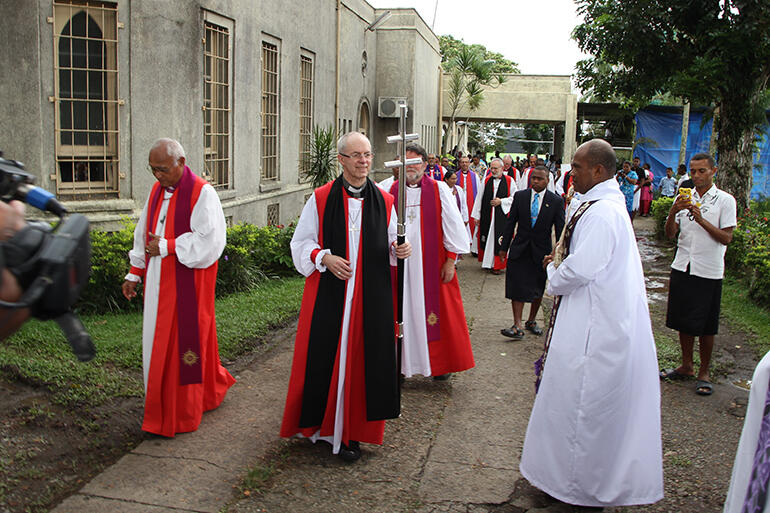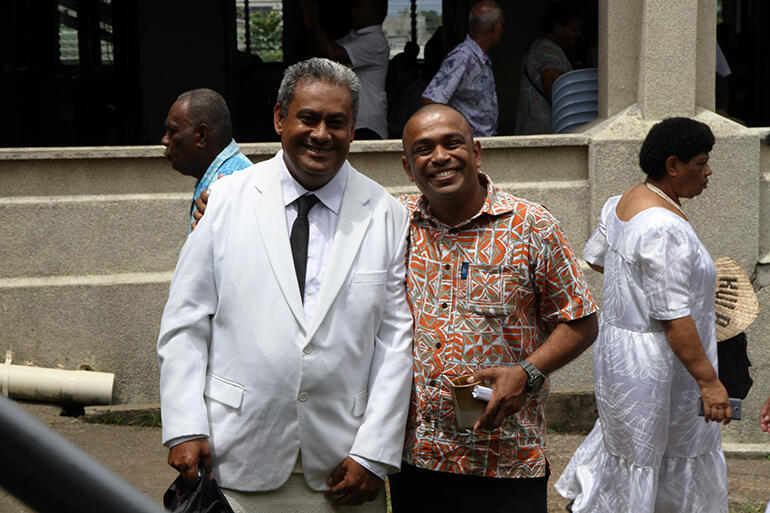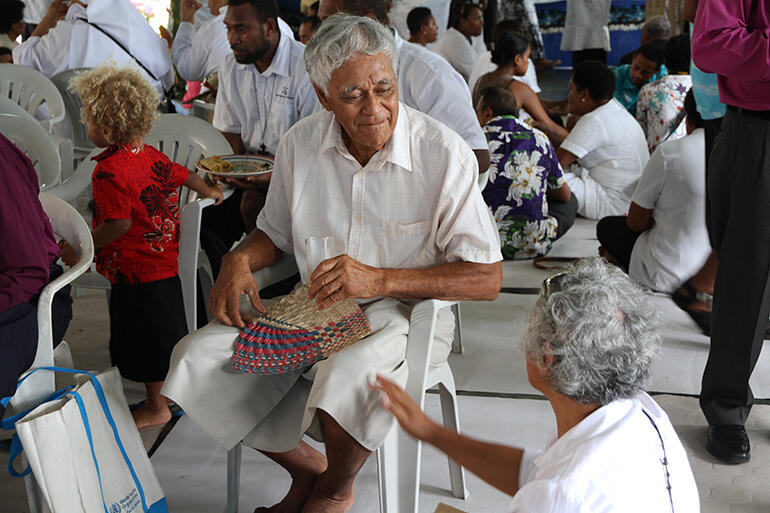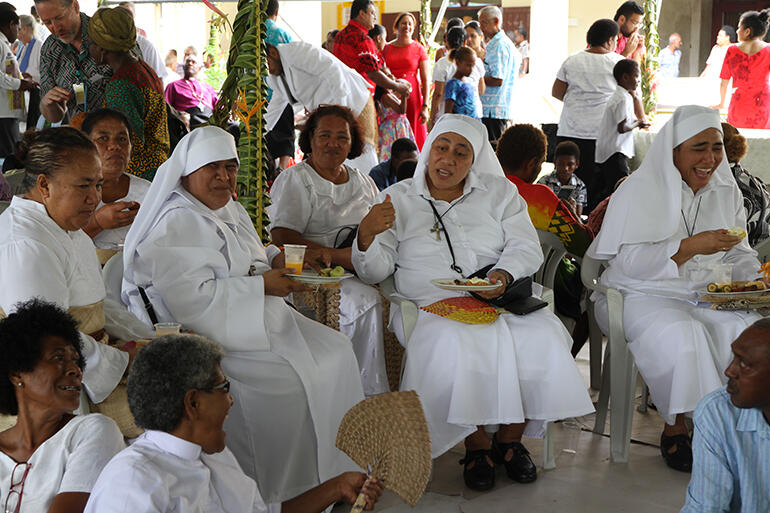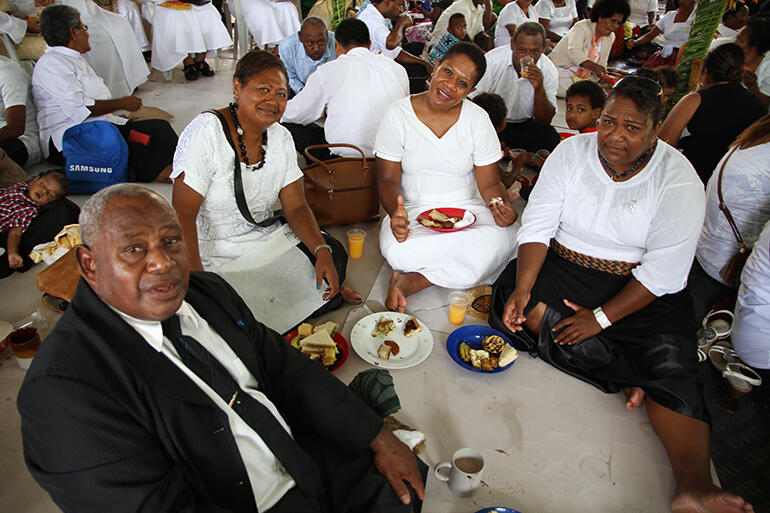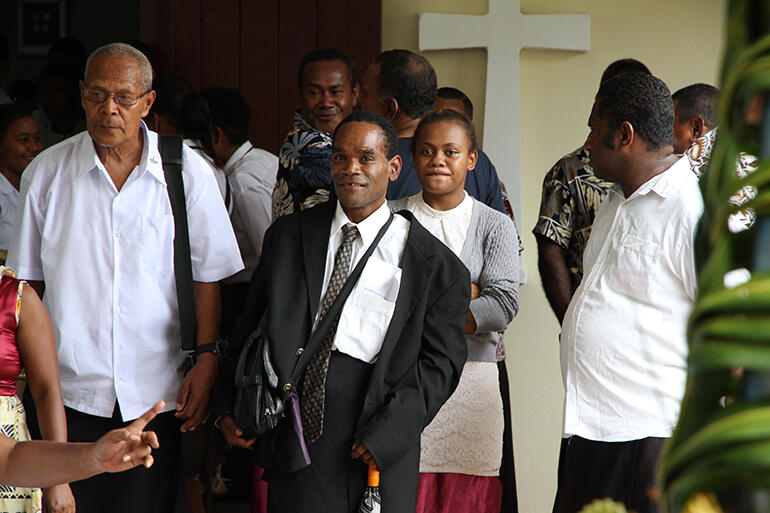 More than 1400 men, women and children wedged themselves in and around Suva's Holy Trinity Cathedral this morning to see and hear the Archbishop of Canterbury.
Archbishop Justin Welby preached at this morning's Sunday worship – and his visit, to attend the Oceania fono, the meeting of the Primates of the four Anglican provinces of the region – came almost 50 years after the previous visit to Fiji by an Archbishop of Canterbury.
Archbishop Welby preached on the virtue of simplicity, and of the simplicity of the gospel – and in doing so, he paid homage to the late Billy Graham.
"He is said to be the man", said Archbishop Welby, "who has preached in person to more people than any person in history…
"And one of the most striking things about him, is that he never did anything else than be an evangelist.
"He could have made a lot of money. He could have run huge churches. He could have led all kinds of organisations and groups around the world,
"But what gripped him, more than anything else, was his love for Christ.
"And his focus on what God had called him to do. And equipped him to do.
"I was very struck reading an interview that he gave towards the end of his life when he was asked the question that I think many of us have asked: "If you had your life again, what would you do differently?"
"And he said: 'I would spend more time with Jesus, whom I love. I would spend more time in prayer with Jesus, whom I love.'
"In other words, he kept his ministry simple.""
The readings for the service were: Exodus 20: 1-17; Psalm 19; 1 Corinthians 1:18-25 and the Gospel reading was John 2:13-22.
Those readings, Archbishop Justin continued, bring us "back to the simplicity of those things by which we should live, and which we should preach, and to which we should testify.
"For we are all witnesses to Jesus Christ.
"Life is complicated. It is always complicated.
"But if, as Christians, we lose sight of the simplicity of the Gospel, we become simply an NGO with big buildings."
The full text of the Archbishop's sermon is available here – and we also offer a gallery of images from the morning.
The Archbishop of Canterbury left Suva later on Sunday afternoon, in preparation for returning to the UK early on Monday.
The members of the fono continued to meet in private session until early evening. Their work included shaping a communique, which they will broadcast this week.