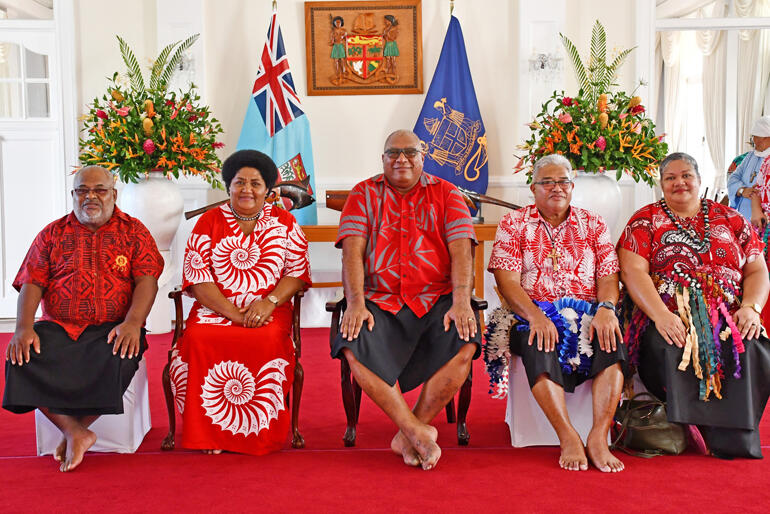 Anglicans in their hundreds, joined by Fijian leaders and ecumenical guests will converge on Suva in Fiji tomorrow in preparation for the ordination and installation of Rev Sione Uluilakepa as Bishop of Polynesia and Archbishop.
A festival Eucharist and episcopal ordination will take place on Saturday 11 March 2023 at Holy Trinity Cathedral, Suva, at 10am Fiji Standard Time – which makes it 11am in Aotearoa New Zealand time.
The Diocese of Polynesia will gather again on Sunday 12 March to share in a diocesan Eucharist led by the new Archbishop.
His Excellency, the President Ratu Wiliame Katonivere has pledged to attend tomorrow's installation service, after Bishop-Elect Fr Sione Uluilakepa and a delegation from the Diocese of Polynesia made an official visit to Fiji's State House yesterday, to present Tongan gifts and "magiti" to traditionally invite him.
The Bishop-elect's ordination and first Eucharist will be livestreamed by Jioji Productions.
Watch the Diocese of Polynesia Facebook group to view the livestream.