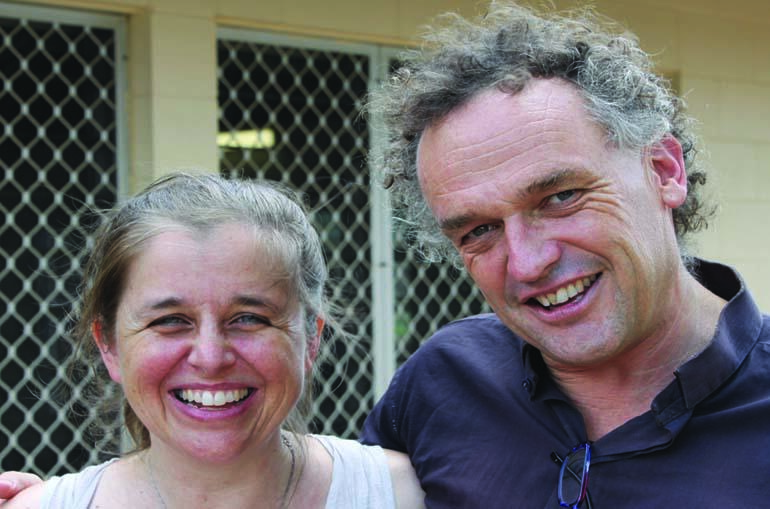 A priest with strong ministry links to both Australia and New Zealand has been appointed Dean of the Waiapu Cathedral of St John the Evangelist.
The Ven Dr Michael Godfrey, 54, is currently Archdeacon of Southern Rural Darwin and Gunbalanya; Rector of the Parish of the Good Shepherd in Fred's Pass and Batchelor in the Northern Territories; and Chaplain at Kormilda College, an Anglican secondary school in Darwin.
However, he spent his younger years on the Kapiti Coast, attended Wanganui Collegiate, and studied for a Bachelor of Arts in English and Religious Studies from Massey University.
His decision to "cross the ditch" came in 1984 when he enrolled in Melbourne's Trinity College for studies towards a Bachelor of Divinity degree.
His doctorate, from the Australian Catholic University in Melbourne, was awarded in 2010 after eight years of part-time study.
Four of Michael's 25 years as priest were spent as Vicar of Christ Church in Whangarei – from 2007 to 2011.
In Australia he has served mainly as a priest-in-charge or assistant priest – including several years as a stipendiary chaplain for the Queensland Police Chaplaincy Service and the Queensland Fire and Rescue Service.
Michael has also worked as a broadcasting cadet at Radio New Zealand; 2ZW Wanganui; and 1ZN Radio Northland in Whangarei; as a features editor in Melbourne; a specialist broadcaster in Adelaide; and as an auxiliary fire-fighter for the Queensland Fire and Rescue Service.
He describes himself as an "energised and creative priest, with a strong commitment to working in the interface between liturgy and community".
Bishop David Rice is delighted with Michael's appointment to the Waiapu Cathedral in Napier.
"The process of discernment has been robust and has enabled us to hear what the Spirit is saying to the Church," Bishop David says.
"We now look forward to Michael building on the deanship of Helen Jacobi over the last nine years".
Michael is married to Anne, also a priest, who is a ministry development officer in the Northern Territory. They have two sons, and Michael has six daughters from a previous marriage.
Michael will be installed as Dean and Vicar of the Waiapu Cathedral this October.