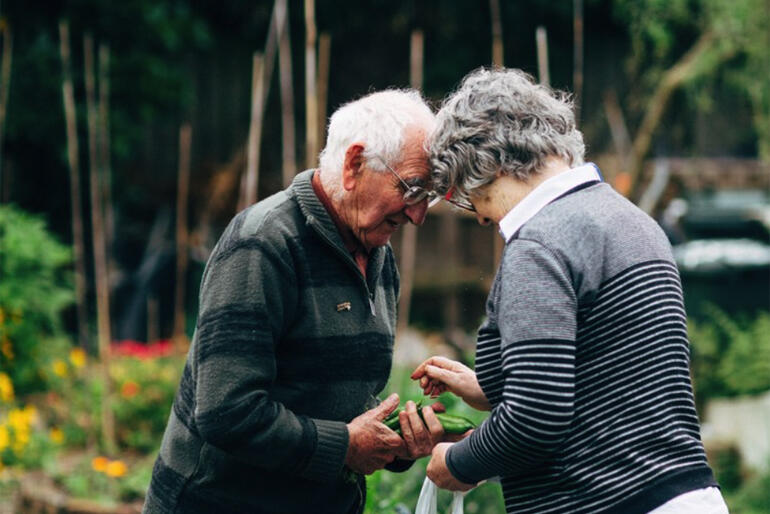 The Selwyn Foundation is set to expand its charitable funding for work that brings real improvement in the lives of disadvantaged older people living in the community. This has been made possible due to the Foundation's sale of 50% of its retirement village capacity back in March 2022, which has created a sizeable capital fund to support its widening 'social impact' investment.
Back in 2021, The Selwyn Foundation identified that a quarter of New Zealand's ageing population now live alone. At the same time, home ownership is declining and affordable rental housing is hard to find. That means that with little or no savings, many older people are left facing financial hardship and social isolation, and living in inadequate or insecure housing situations.
In light of this increasing need, The Selwyn Foundation Board initiated an independent Strategic Review to look at how best to deliver its charitable mission. The Review found that by transforming their operations, structure, capabilities and activities, they could help more older people.
Selwyn Board Chair Hon David Cunliffe has expressed The Selwyn Foundation team's excitement at this new phase of Selwyn's life,
'It's a momentous time in the Foundation's 68 years of charitable outreach, and we look forward to the incredible opportunity we now have to drive change for good in how we support and enhance the wellbeing of older people in Aotearoa New Zealand in the years to come.'
To help drive forward its charitable mission in this new phase, the Foundation has appointed three additional Board members who bring experience in working with kuia and kaumatua in the community, in governance and in identifying and responding to community needs. They are:
• The Right Reverend Te Kītohi Pikaahu ONZM, Bishop of Te Tai Tokerau and faith leader to Mihingare (Māori Anglicans) in Northland and Auckland.
• Hamish Bell (CMInstD), an experienced independent director and chair with a wide range of governance experience across a range of industries.
• Rev Dr Helen Jacobi MNZM, an Anglican priest and the vicar of St Matthew-in-the-City.
The Foundation has also appointed two new experts for Selwyn Board Committees:
• Jenny Gill ONZM, former Chair of Philanthropy New Zealand, who joins the Social Impact & Mission Committee.
• Dr Jocelyn Peach ONZM, Director of Nursing at Te Whatu Ora – Waitematā, who joins as Chair of the Clinical Governance Group.
The final new appointment is Liz Gibbs, former Group Head of Philanthropy at Perpetual Guardian, who becomes part of the Selwyn Executive Leadership team in the new role of Chief of Social Impact.
Over the next six months, working with the Foundation's recently appointed Chief Executive Denise Cosgrove, the expanded Board, Committees and Executive team will develop a strategic plan to expand the Foundation's practical assistance to the increasing numbers of older people who struggle to live well.
The focus of the plan will be on addressing loneliness and social isolation, financial hardship and accessibility of affordable housing. In addition, the strategic plan will build in provision for older people's spiritual needs.
Selwyn Board Chair Hon David Cunliffe has warmly welcomed the new appointees to the Selwyn family expressing his confidence in the future as the Board looks ahead.
"With our strengthened capabilities at governance and management levels, new impetus and greater resources at our disposal, Selwyn will be able to deliver on its charitable mission on a scale never before deemed possible."
The new fund will extend The Selwyn Foundation's community based support beyond its current community services which already include: strength, fitness and wellness activities, Pou Awhina Kaumatua and Kuia, social engagement offered through 40 Selwyn Centres, community housing provision, financial hardship support and hospital avoidance and health navigation services.
For more information: www.selwynfoundation.org.nz
Watch the video outlining the Strategic Review