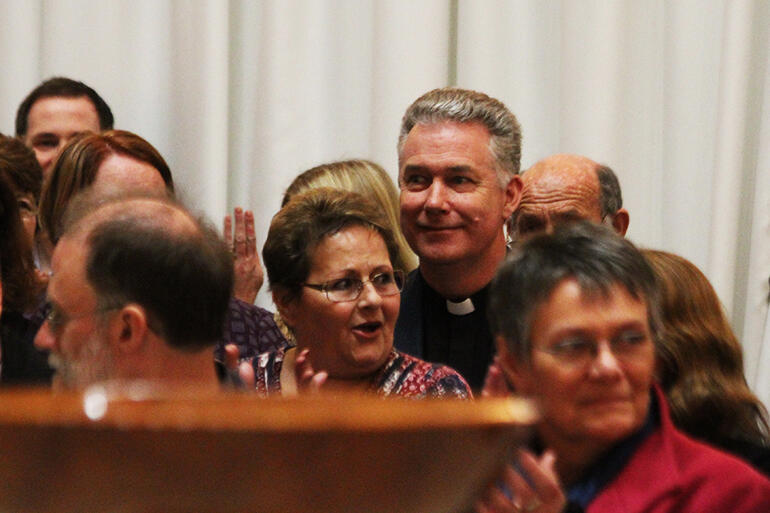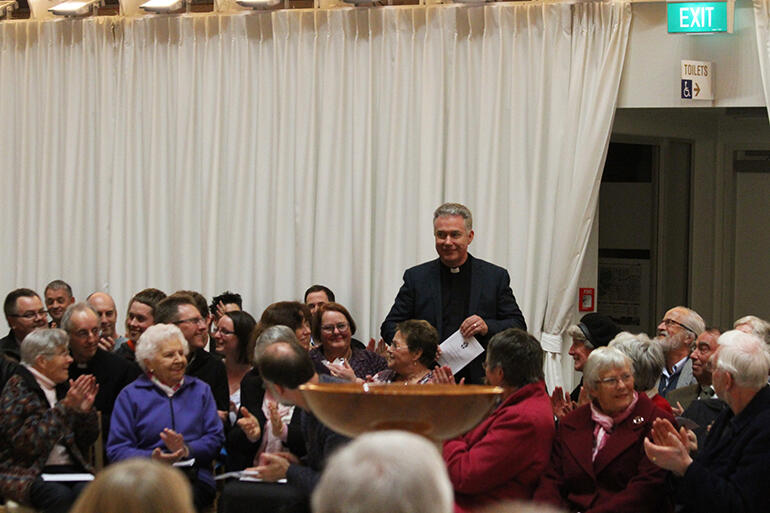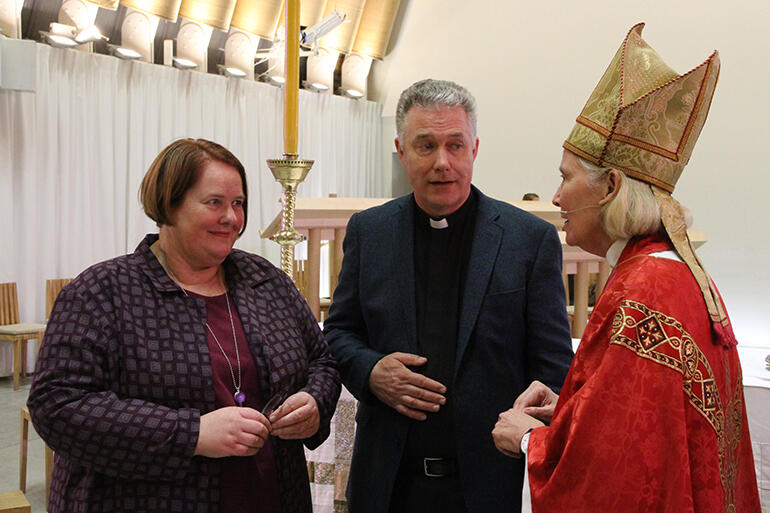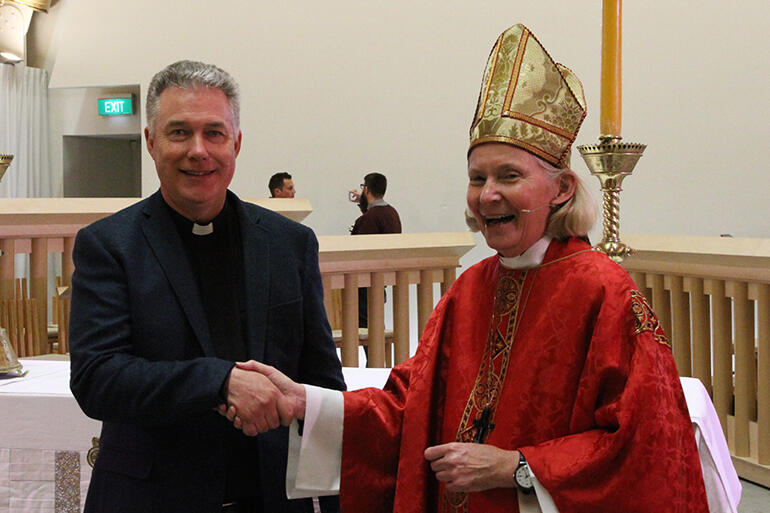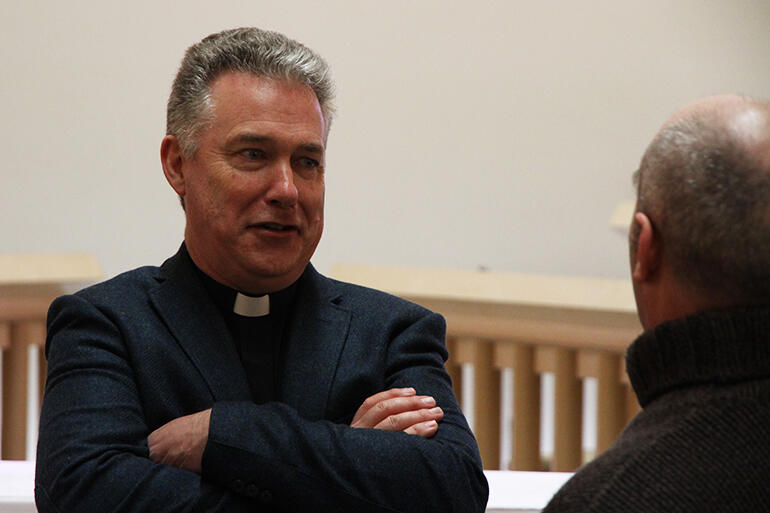 Canon Lawrence Kimberley has been chosen as the next Dean of Christchurch.
And that news – which was announced by Bishop Victoria Matthews in the Transitional Cathedral last evening, at the opening service for the Christchurch Diocesan Synod – was greeted with a prolonged burst of applause.
Bishop Victoria told the congregation that the Dean's position had been advertised internationally, and applications had come in from four continents.
Many of those seeking the post were drawn, she later said, by the possibilities of leading "a new cathedral in a recovering city."
But Canon Kimberley's application had stood out, she said, partly because of his "passion for the gospel, his passion for ministry – and his love for this diocese."
The man himself has some thoughts about what the nominators were seeking:
"I think they were looking for someone who can help bring this diocese together, someone who will uphold excellence in ministry here – and someone who can reach out to the city, and make sure we've got an Anglican Church with a welcome, a wide-open door and room for everyone."
Canon Kimberley, who is 53, is presently vicar of St Martins Opawa in Christchurch. He has been a clerical canon since 2013.
Canon Kimberley also served as Archdeacon of Pegasus from 2007-13, and is chair of the Anglican Clergy Pension Board.
The Rev Nick Mountfort has been Acting Dean since the sudden death of Dean Lynda Patterson in July last year.