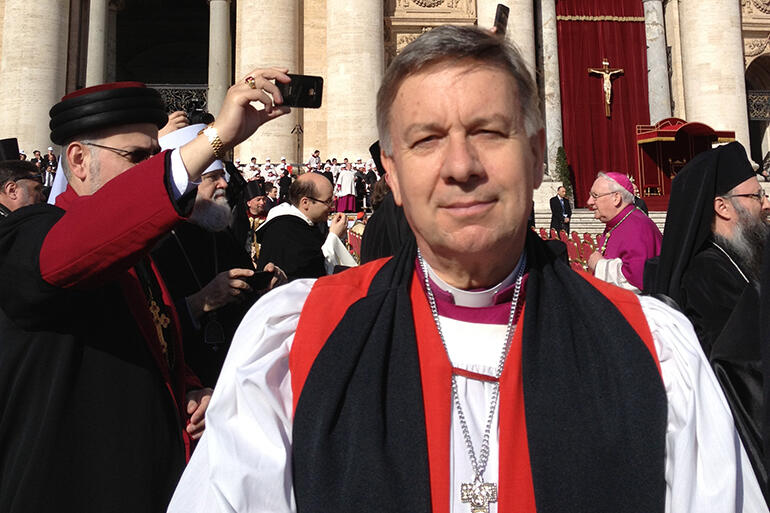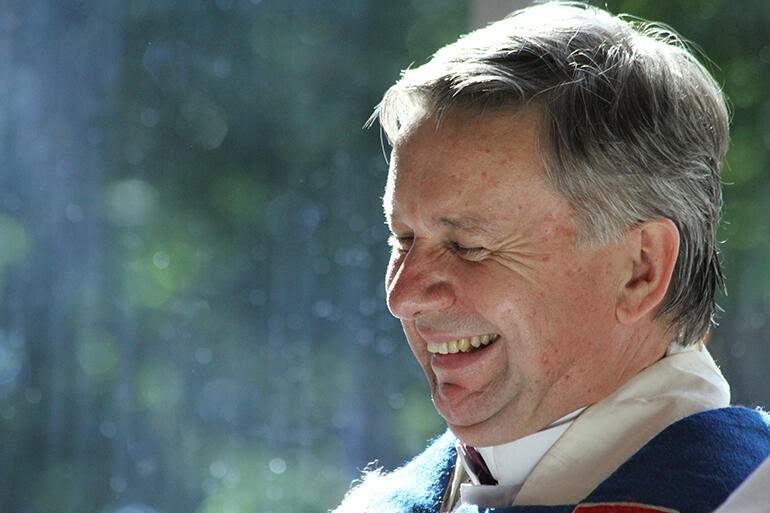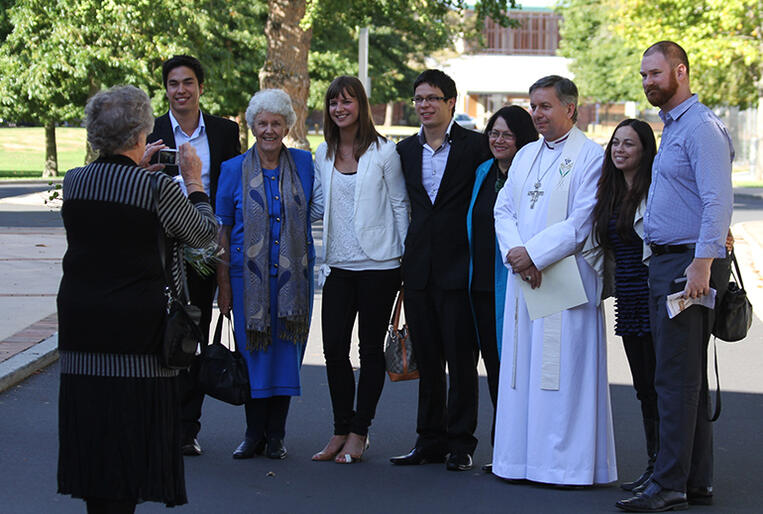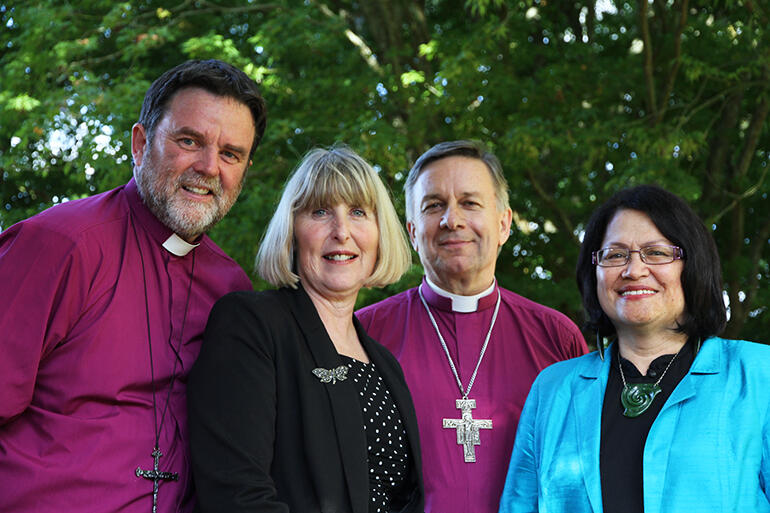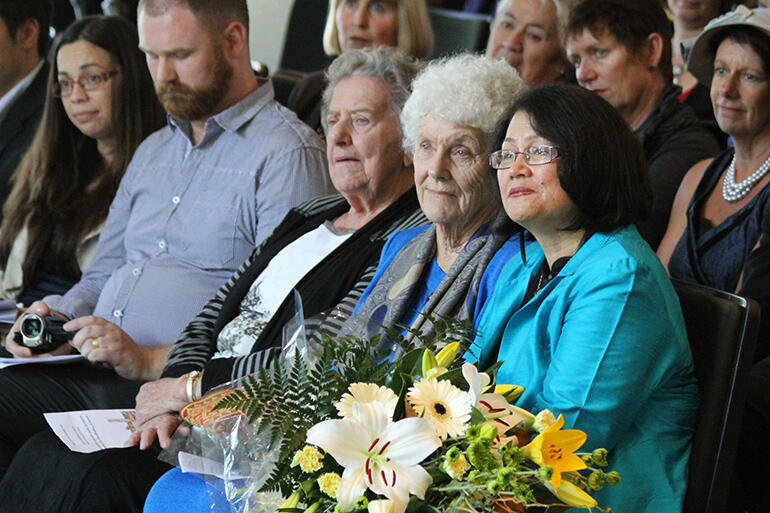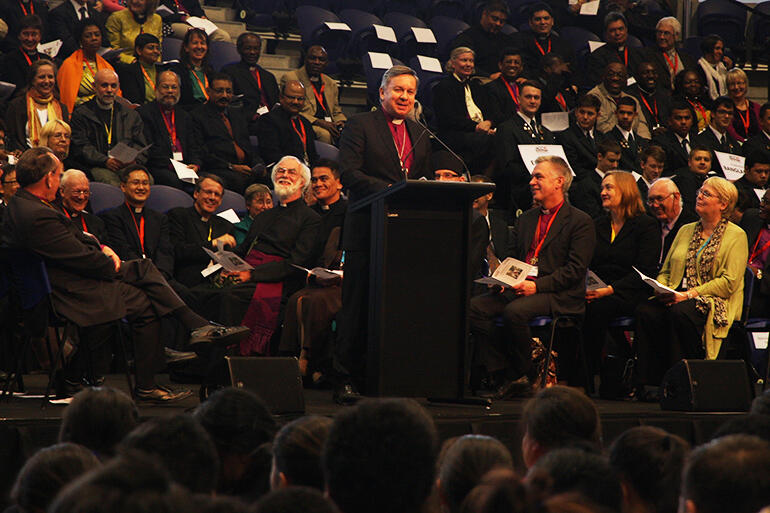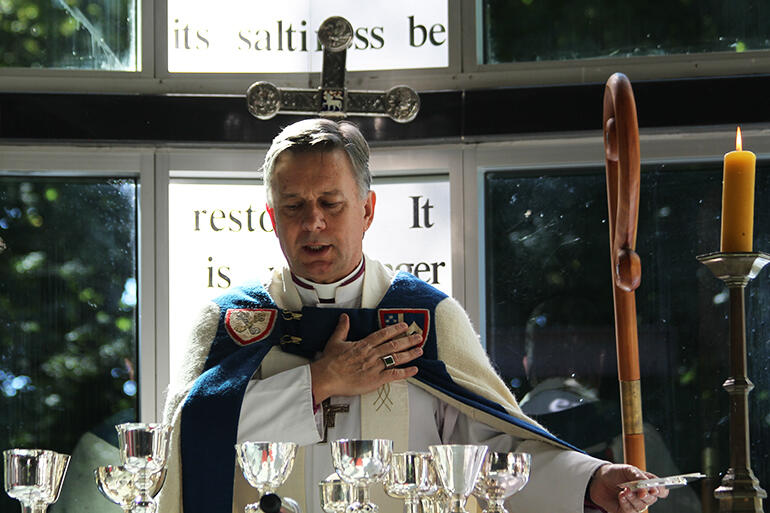 Archbishop David Moxon is now, formally, Archbishop Sir David Moxon – an honour he calls "a complete bolt out of the blue."
In the New Year's Honours he's been appointed a Knight Companion of the New Zealand Order of Merit "in recognition of his services to the Anglican Church."
"I was very, very surprised," he said today. "I genuinely don't think of myself in that league at all."
Archbishop Sir David Moxon – that will become his formal title – is presently in Raglan with his family, on holiday from his job in Rome as the Archbishop of Canterbury's Representative to the Holy See, and Director of the Anglican Centre in Rome.
Before taking up his Rome appointment Archbishop David, 62, had already had carved out a stellar record in the Anglican Church in these islands.
He'd served as Bishop of Waikato for almost 20 years, and in 2006 he was chosen as the Archbishop of the New Zealand Dioceses – and therefore as one of the three Archbishops heading the Anglican Church in Aotearoa, New Zealand and Polynesia.
His successor, Archbishop Philip Richardson, and Archbishop Brown Turei – the head of Te Pihopatanga, the Maori Anglican Church – today offered their "aroha and congratulations" to Archbishop David, his wife Tureiti and their whanau on his knighthood.
"Throughout his ministry," they said in a brief joint statement, "Archbishop David has led with grace, creativity and courage, and on behalf of the Anglican Church in Aotearoa, New Zealand and Polynesia we rejoice and celebrate this recognition."
Archbishop Philip says he believes that Archbishop David's contributions come under two broad headings: engaging with society, and relationship-building both within the Anglican Church and across the Christian denominations.
Where the first is concerned, for example, in 1995 he sailed to Mururoa on a New Zealand Navy vessel as part of a the government protest against French nuclear testing in the Pacific.
He was also at the forefront of a campaign[1] against the establishment of a casino in Hamilton – that went as far as the Court of Appeal – and he played a key role in the founding of Te Ara Hou, the Anglican Social services village on the outskirts of Hamilton.
And when the Department of Justice couldn't get agreement to build a 'last chance' youth justice centre anywhere in Hamilton, he offered land[2] at Te Ara Hou for that unit – and weathered severe local opposition for doing so.
"That's an example," says Archbishop Philip, "of David being prepared to go right to the edge, using his position to bring about a significant development. Lives have been turned around at that centre – and they've worked really hard at building relationships with those local residents."
Passion for ecumenism
Archbishop David's Rome post is global evidence of his career-long passion for building ecumenical links, especially between the Anglican and Roman Catholic churches.
He'd worked unsung at that dialogue-building in New Zealand for years, and in 2010 he was named as the Anglican co-chairman of ARCIC 111, the third phase of the Anglican Roman Catholic International Commission.
When Archbishop David was named to his Rome post in December 2012, the then Archbishop of Canterbury, Dr Rowan Williams, expressed his delight: "There can be few people in the Communion," he said, "so well-qualified for this work."
But that passion for relationship building was applied at home, too, within this province, says Archbishop Philip.
"Archbishop David has put an enormous amount of energy into building relationships across a wide spectrum of church belief and commitment.
"I think the Hermeneutical Hui process, the Respectful Conversation process, the Ma Whea Commission – all of those are examples of trying to build a platform of dialogue and prayerful, scripturally-focussed engagement in issues of human sexuality within this church."
Archbishop David is also a thoroughly bicultural person. As Bishop of Waikato he sought to develop the church's ties with Tainui, and with the late Te Arikinui Dame Te Atairangikaahu and her son Kingi Tuheitia in particular.
He has also forged links with Ngati Haua – the people of Morrinsville and Matamata – and is, for example, a founding trustee of the Ngati Haua Mahi Trust, a work skills programme for unemployed people.
And where the Anglican Church in this province is concerned, he's been a stalwart backer of its three tikanga power-sharing constitution ever since its conception was mooted.
"Bolt out of the blue"
Archbishop David says he prayed and reflected about the offer of the knighthood.
He talked and prayed some more with his family – who were visiting him in Rome when the offer was made – and then he chewed the offer over with the Archbishop of Canterbury and with the Anglican Centre's Board of Governors.
"I asked myself whether this award was appropriate – and after some considerable amount of prayer, reflection and discussion I felt it was right to respect it.
"I don't see it as a gong for me as an individual.
"I've been thinking of the Zulu word Ubuntu – which means: 'Because we are, I am'.
"That was the line I took in the end – that this award wasn't for a solo effort, it wasn't an individual piece of achievement. It was a reflection of the Anglican Church's place and contribution in Aotearoa New Zealand.
"I'm only as good as the company I kept here. There's no such thing as an archbishop or bishop in isolation.
"They're not jobs you apply for, and bishops and archbishops don't function as islands. They're only representatives, they're only outward and visible signs of the inward and spiritual life of the church as a whole.
"And for that reason I decided to respect this. It seemed to be about a community which I am very humbled and moved to belong to."
A title for a good purpose
"I think the only reason for accepting honours like this," says Archbishop David, "is to use them for some good purpose."
"I intend to use the title sparingly. But on certain occasions I think it could be helpful.
"For example, I'm now heavily involved in the cause against human trafficking around the world, with Catholic and Anglican partners.
"In that cause I need to approach the United Nations, other states, other churches or bodies.
"And I think that under rare but certain circumstances, this title might assist that cause. It might help me set up a meeting, or have some other influence.
"If you're an unknown quantity, people might take you a little more seriously. That can only be helpful if you're trying to do something new, or to broker new territory.
Pet projects
Archbishop David says the 'door-opening' possibilities of a knighthood might also come in handy with a couple of other projects he's working on, too.
Caritas International, and the Anglican Alliance – the respective global Catholic and Anglican aid and development agencies – have never worked together before.
So Archbishop David has been negotiating to host a joint meeting in Rome next year.
He's also working with others to set up "a little series of informal summits on Catholic and Anglican social teaching.
"That will be using the Catholic and Anglican networks that I'm now getting to know – to consolidate, strengthen and profile the theology of social teaching and community-facing mission that we both share. We can be do more by working together."
Archbishop David is six months into an appointment in Rome that could last for five years.
His wife Tureiti has chosen to remain in Hamilton, where she is the CEO of a Maori community health provider (she has Ngati Kahungunu links) responsible for running a recently-opened $4 million community health centre.
Archbishop David says he thinks his whanau find their temporary separations easier than he does "because they're here in Aotearoa New Zealand, and they've got each other. And even though the travel provisions with this post are generous, I'm by myself in Rome.
"But I totally believe that I'm in the right place.
"It's an extraordinarily meaningful role with this particular Pope and this particular Archbishop of Canterbury. This is just a unique moment in history, and a fantastic opportunity for new collaboration in mission – and really, the renewal and transformation of the church itself.
"When I accepted the post, I didn't know there would be a change in papacy.
"Pope Francis is just totally transformative. He has built on the ministry of his predecessors, and he walks his talk. He's literally doing what St Francis of Assisi would have us do in this century.
"Really, every week in Rome we think: What's he going to do next? What kind of breath-taking or revolutionary thing – in the best sense of the word, a revolution of grace – is he going to do or say next?"
Archbishop David says he has met Pope Francis several times – he has a lifelong love of things Franciscan himself – and he is in close contact with the Archbishop of Canterbury, Justin Welby.
"I've seen him on a number of occasions. We ring and email regularly. He is very inspired by Francis as a leader – and I actually think they are two of a kind.
"Both mission-orientated pastors, both very down-to-earth, both courageous and insightful.
"I think they are meant to be twinned together, really.
"This really is a remarkable time to be in Rome."
Archbishop David officially becomes a knight on New Tear's Day. But his formal investiture will take place later, at a date yet to be decided with the Governor General.
[1] With Bishop Denis Browne, Hamilton's Catholic Bishop and others.
[2] On behalf of the Diocese of Waikato and Taranaki, and in collaboration with the Missioner of Anglican Action, Karen Morrison-Hume.