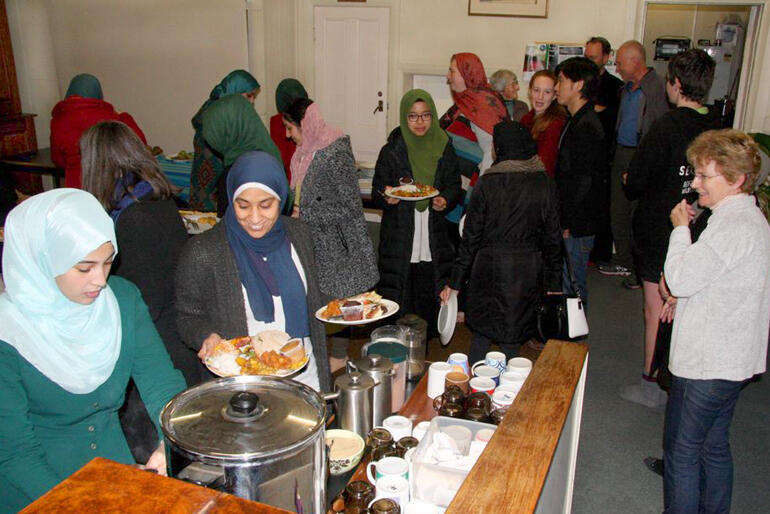 The Tikanga Pākehā Ecumenical Group (TPEG) has issued a renewed call for churches to promote friendship between Anglicans and Muslims through hosting Iftar meals during Ramadan 2021.
"The simple gesture of sharing a meal together builds solidarity and understanding between people of different faiths." wrote TPEG Chair Rev Canon Michael Wallace in a letter encouraging the New Zealand dioceses to promote Ramadan hospitality at their church facilities.
The Tikanga Pākeha Ecumenical Group is asking Anglicans to remember that our observant Muslim neighbours in Aotearoa New Zealand will be fasting during daylight hours for the month of Ramadan, which this year runs from next week 13 April – 12 May.
During Ramadan, Muslims break their daily fast at sunset each night with a large meal called an Iftar, which tradition encourages them to share within their faith community and with others. In many countries where Christians and Muslims live alongside one another in sizeable numbers – for example in India and Singapore – Christians will often host their Muslim neighbours for Iftar meals as a gesture of friendship and solidarity.
Following the deadly mosque attacks in Christchurch, New Zealand Government officials called meetings of different faith community leaders around the country in an attempt to build interfaith peace.
But in every place, what they found were local religious leaders who already knew one another through networks of connection and collaboration, often on issues of peace and justice, as well as in service to the community.
Canon Wallace says that those kinds of connections did not happen by accident, but are the result of many bridge-building efforts over many years by the leaders of faith communities around Aotearoa New Zealand.
"For a local parish or church group, stepping out of our comfort zone to invite our Muslim neighbours to an Iftar meal is a good first step in building the kind of natural links between Christian and Muslim faith communities that we need for peace."
"Eating together gives us the chance to build understanding and friendships across the whole church and mosque families, not just between the Imams and priests."
The Tikanga Pākehā Ecumenical Group encourages Anglicans throughout Aotearoa New Zealand to adapt to their context the advice on hosting Iftar from the Church of England's downloadable resource: Questions and guidance for churches and cathedrals considering hosting an Iftar