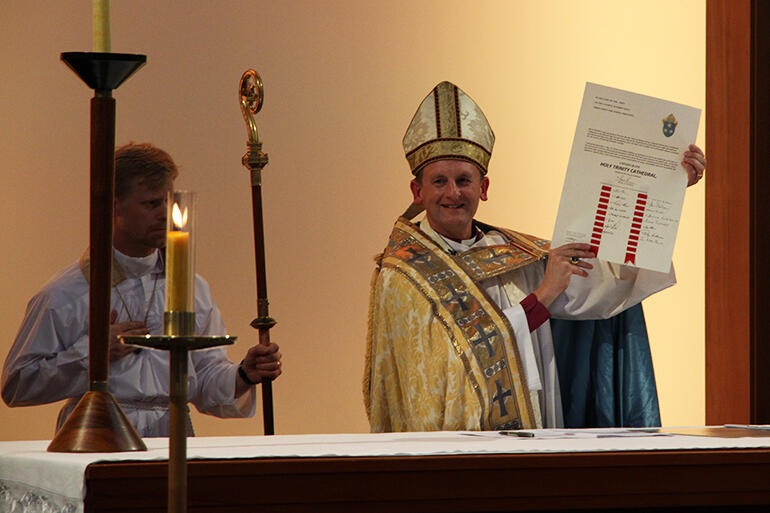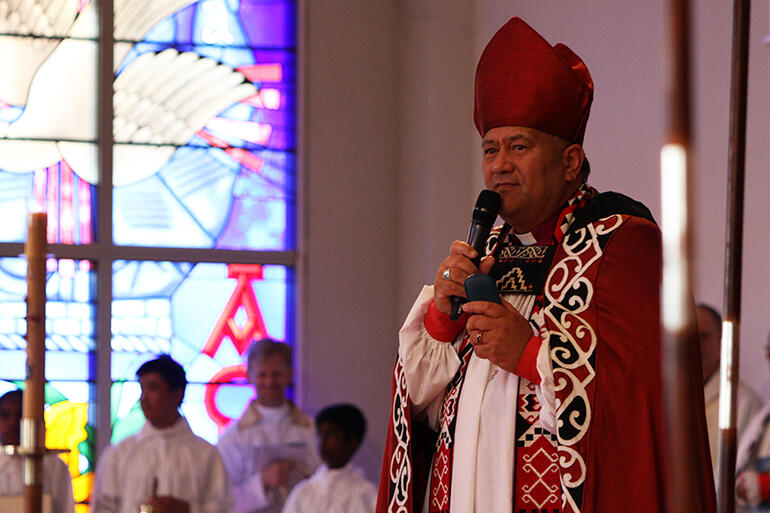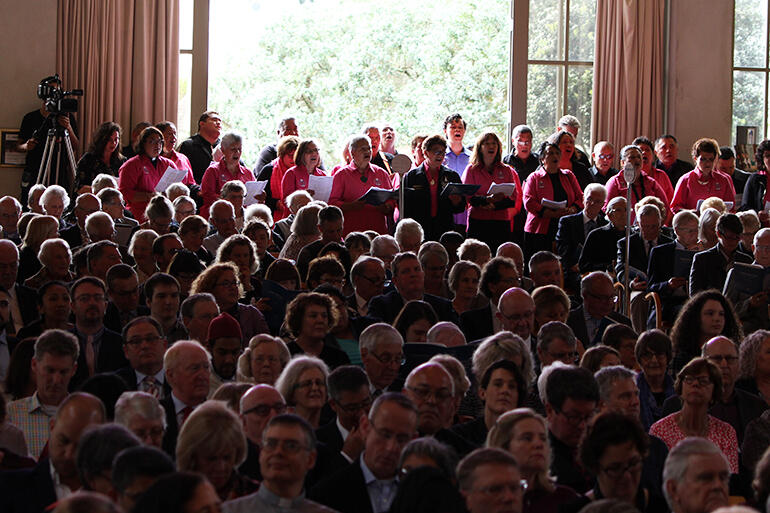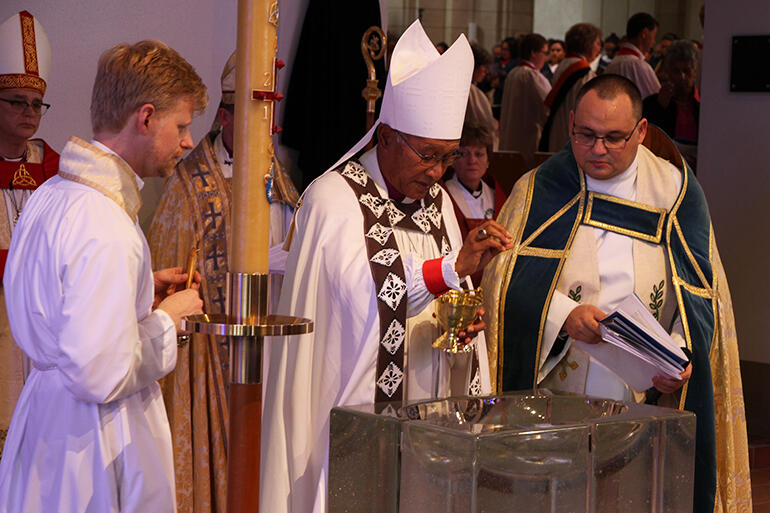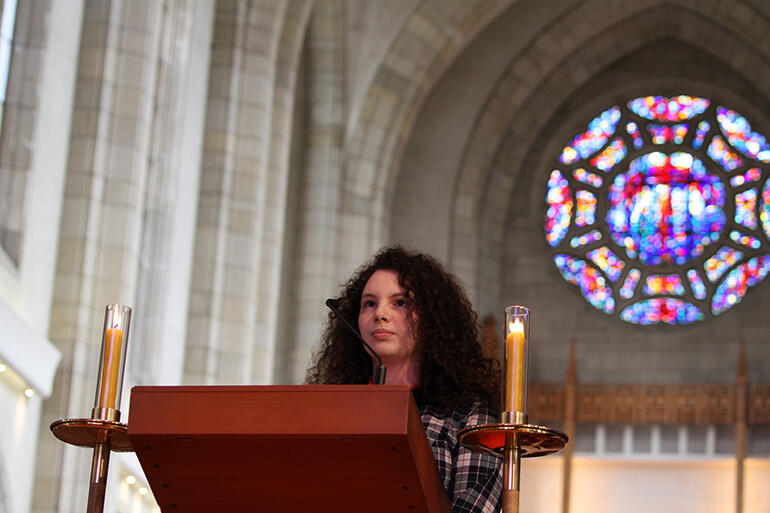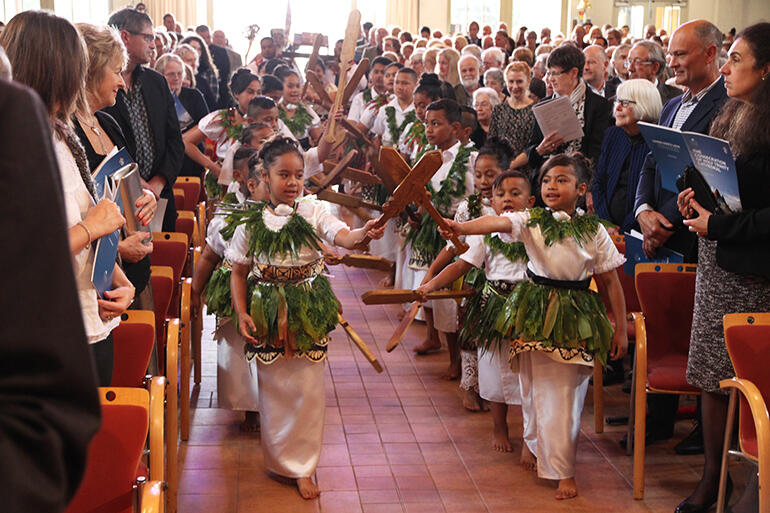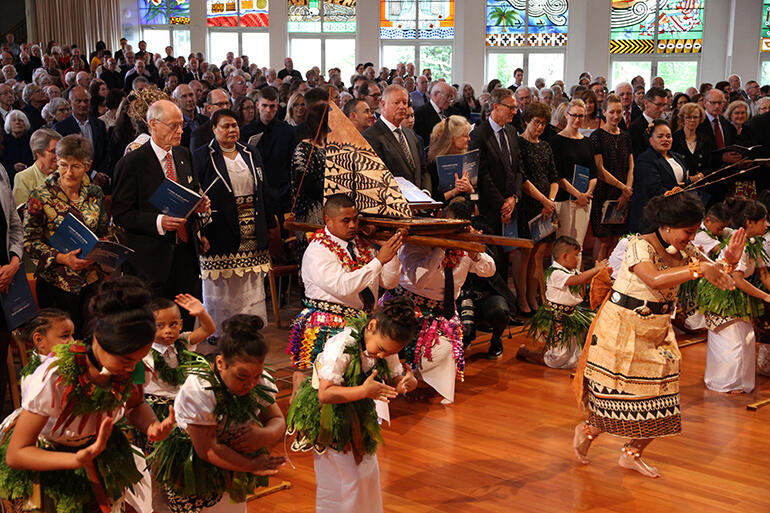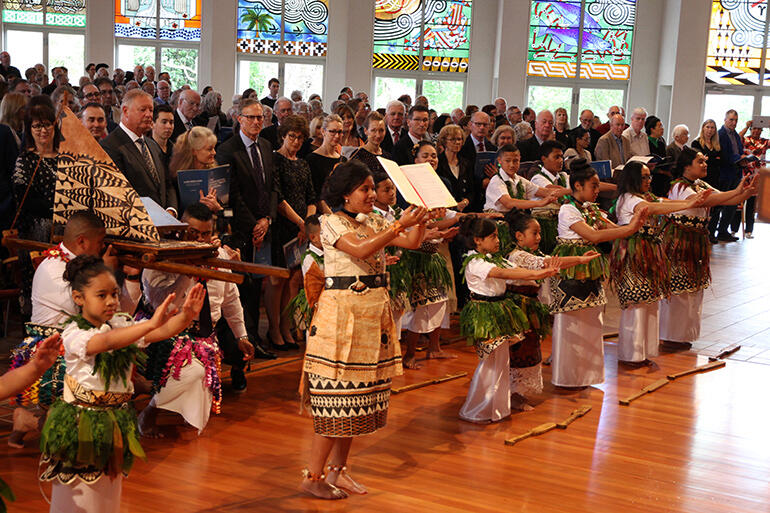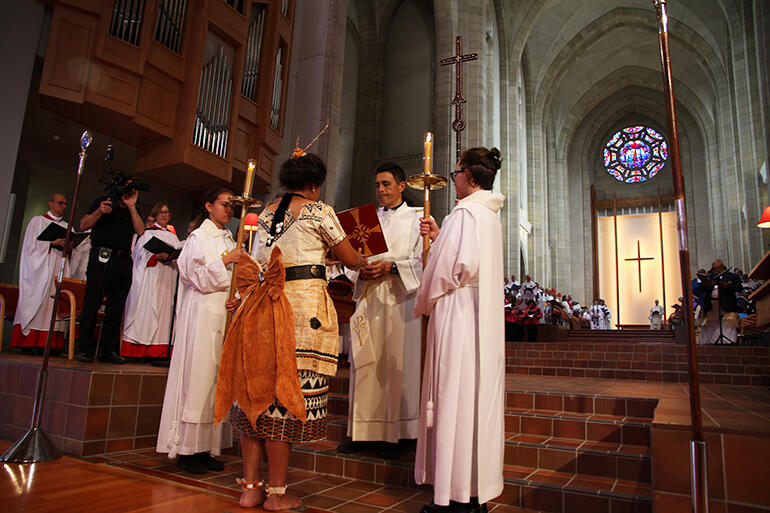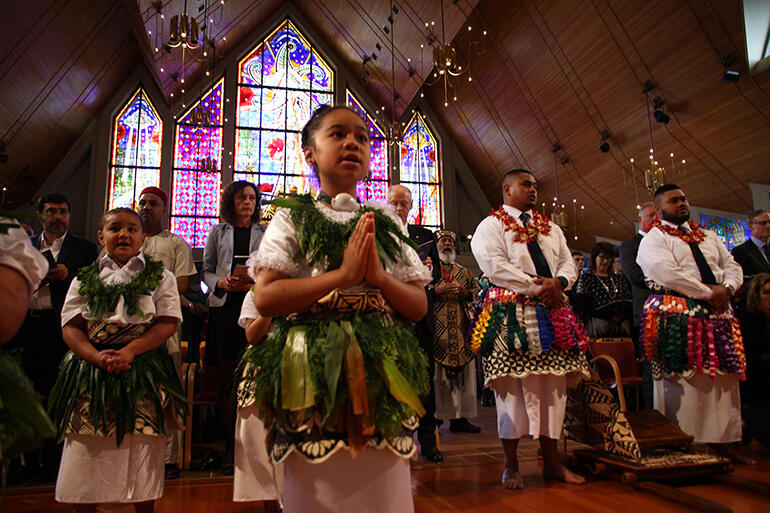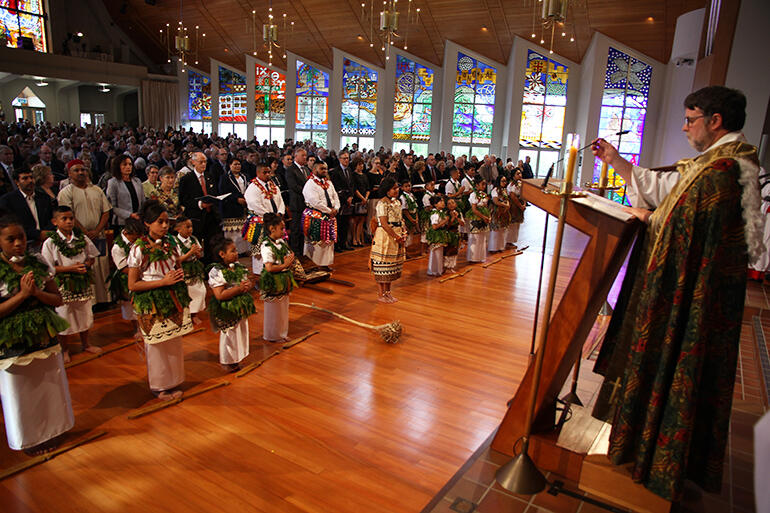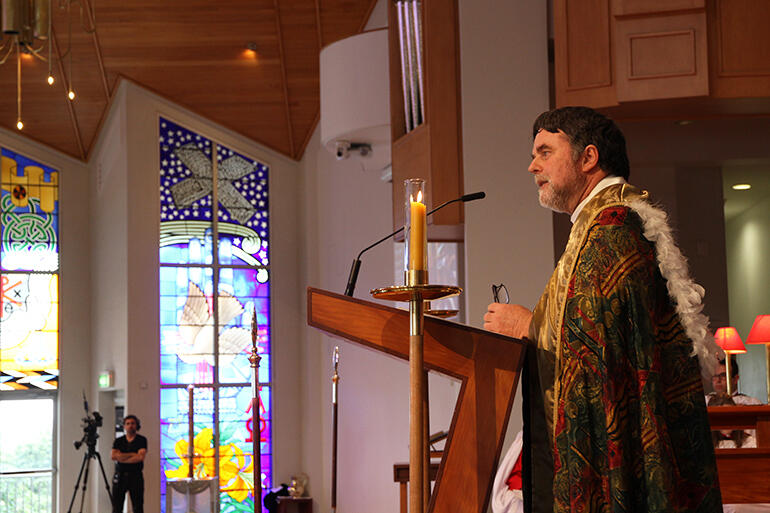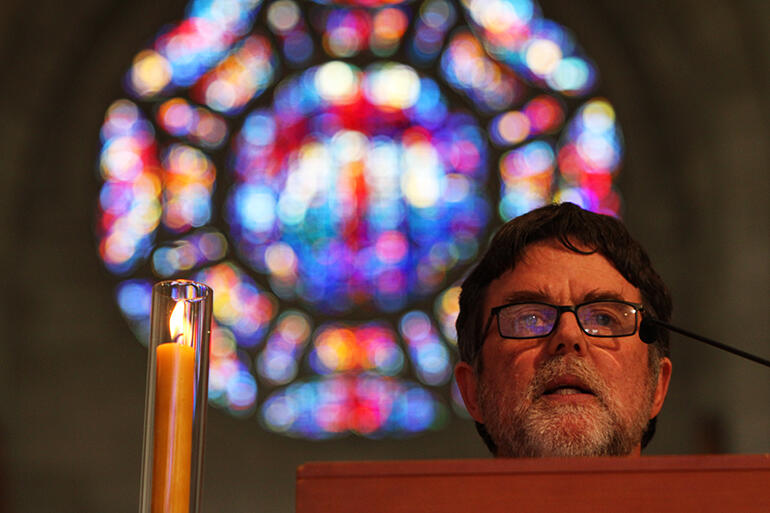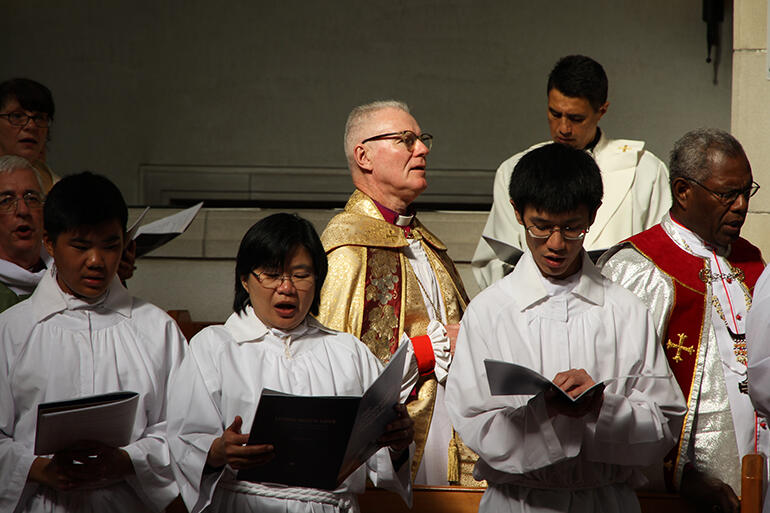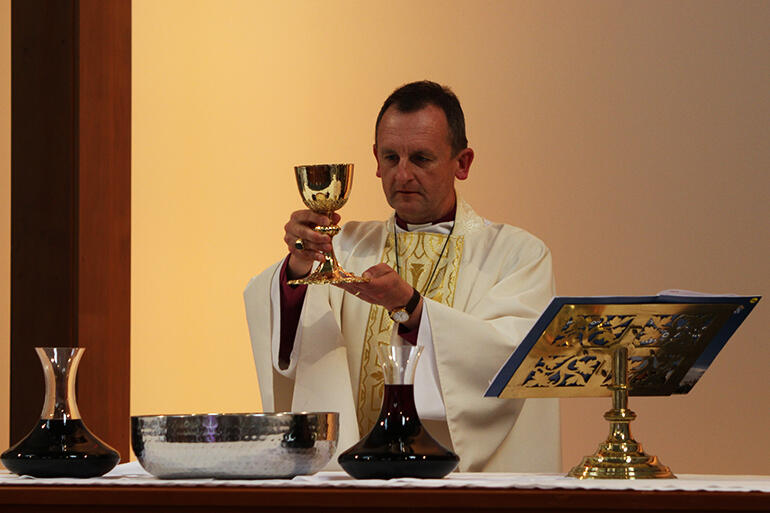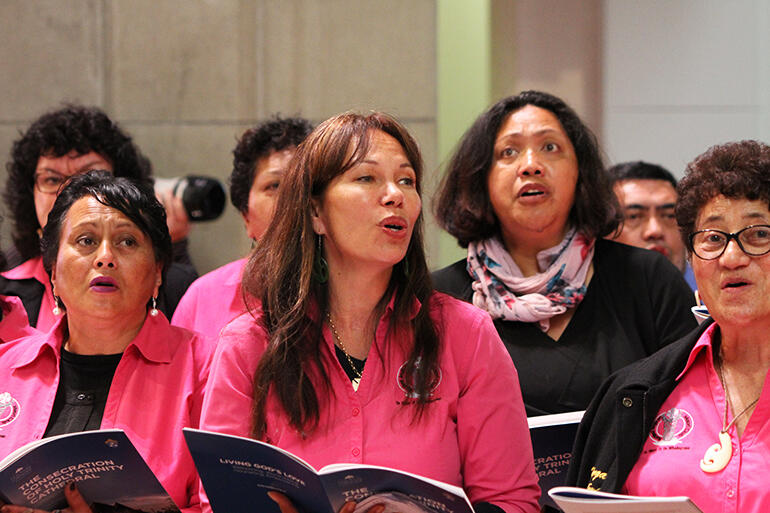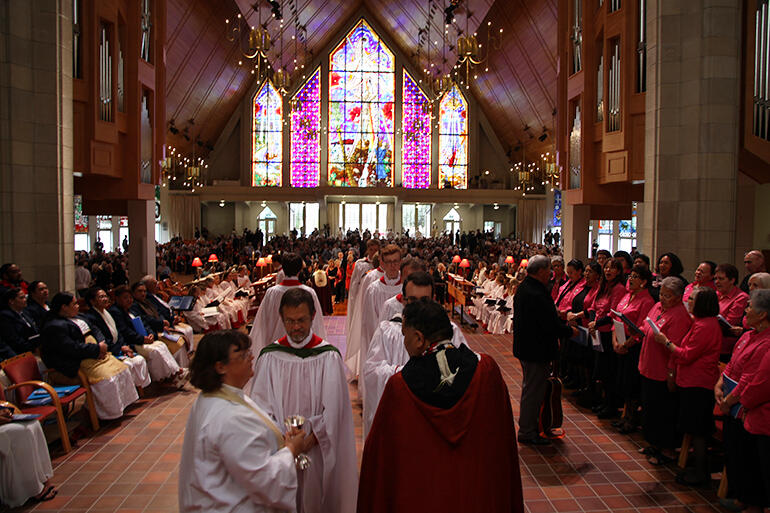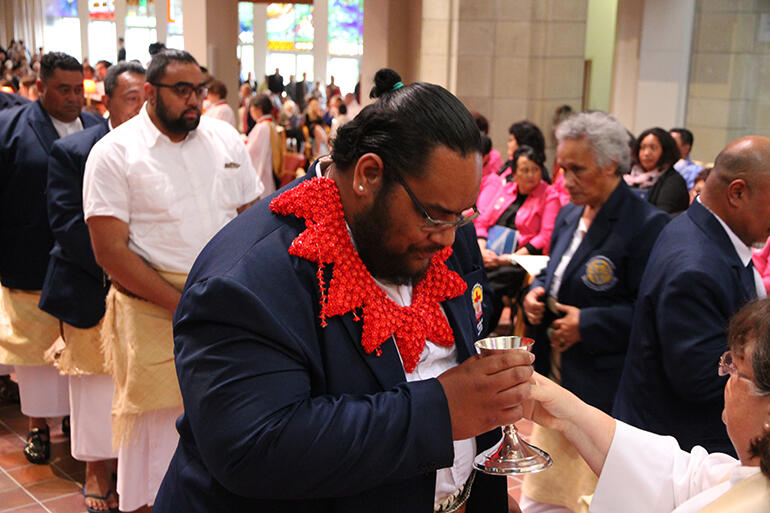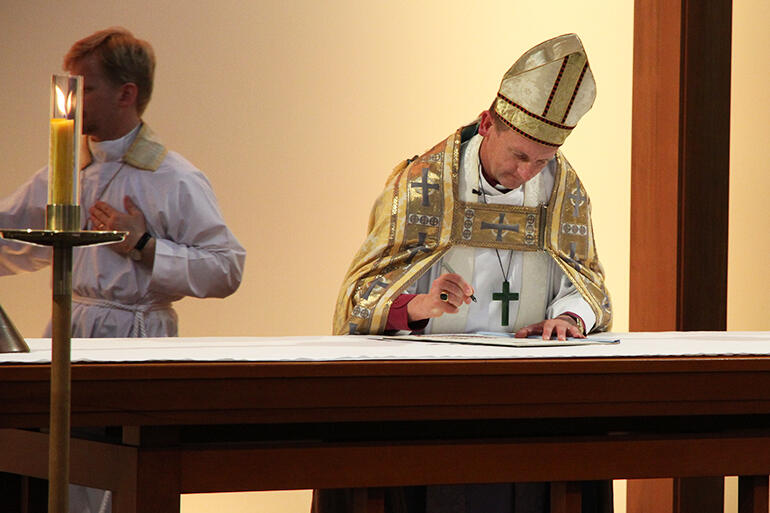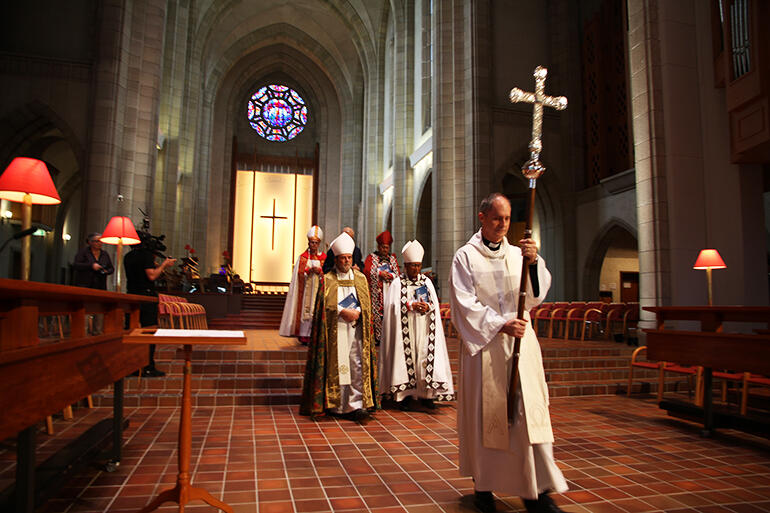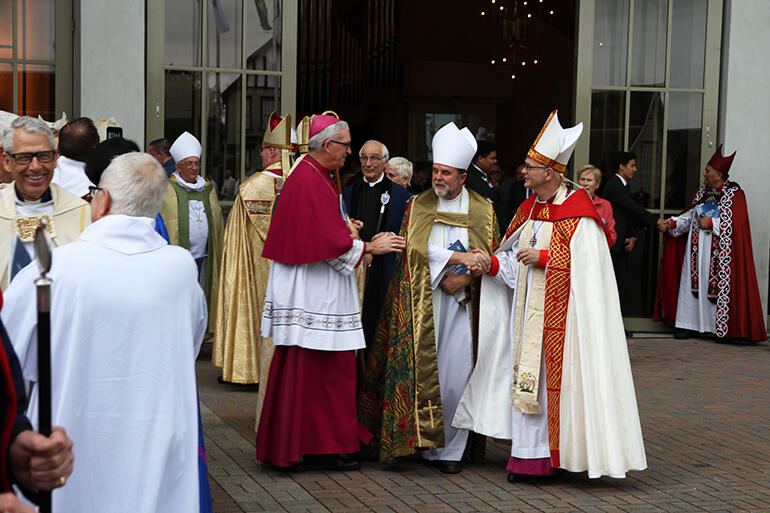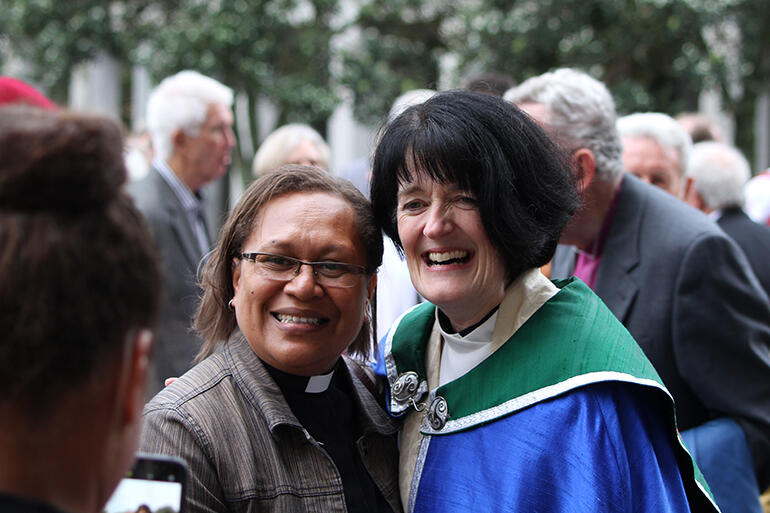 They say Auckland is the largest Polynesian city in the world – and Maori, Pakeha and Polynesians flowed together in joy-filled, God-honouring harmony on Saturday at the consecration of Auckland's Holy Trinity Cathedral in Parnell.
Some 1400 people poured into the cathedral for the two-hour plus service – and they included overseas guests linked to the story of George Augustus Selwyn, the first Bishop of New Zealand, who in 1843 had bought the site on which the cathedral stands.
Those guests included Archbishops Philip Freier of Australia, George Takeli of Melanesia – and Bishop Michael Ipgrave, of the Diocese of Lichfield, which Bishop Selwyn had led after his return to the UK after 26 years of church planting in New Zealand.
They also included one other visitor whose connections to Holy Trinity are more recent – Archdeacon Jo Kelly-Moore who, in January this year, became the Archdeacon of Canterbury in England.
As the former Dean of Auckland, Jo had driven 'Selwyn's Vision', which was a $15 million project which got the cathedral 'across the line' to completion, and allowed Saturday's consecration to take place.
'Selwyn's Vision' included the striking new Bishop Selwyn chapel – dedicated in August last year - and a new $4.5 million organ, whose capabilities, at the hands of Cathedral organist Philip Smith, of delivering both window-bulging sonic power and notes of almost ethereal delicacy, was on display before, during and after Saturday afternoon's service.
#
Archbishop Philip Richardson preached, and in his sermon he meditated on what he described as the cathedral's fourfold task:
"This is a place," he said, "that points us to purpose and meaning."
He also suggested it had to be a place of "radical hospitality… transformative grace" and "a place that points us to the power of beauty."
He concluded this way: "This Cathedral will endure for hundreds of years."
"It will be the place where this city can gather to celebrate and to lament, it will be the place of public debate and discourse, it will be the place of quiet private reflection and boisterous, noisy gatherings of thousands of young people, it will be the place of plainsong – and perhaps even a little bit of Hillsong.
"It will provide a narrative of Christian faith, and it will invite us all to join our own story of faith into this stream.
"Above all, this wonderful place points us to all the beauty and joy that surrounds us in this remarkable world, (and reminds us) of this simple, inescapable truth, with all its beautiful, yet disturbing consequences… that We are created in love, we are redeemed by love and we are called to love."
#
Afterwards, a quick vox pop around the cathedral forecourt revealed elation at having crossed the finishing line, delight and humility at being the generation who ran the last lap – and deep satisfaction at "the honour I felt we've given to God" (Bishop Ross Bay) in the quality of the day's liturgy.
Having celebrated, said Bishop Ross, "the challenge for us now as a cathedral community is to shift our thinking, and to ask ourselves: what does it mean to be a people who serve?"
Dean Anne Mills says she too was delighted with the way the day went.
"I feel that we've celebrated a historic moment in great style, with beautiful liturgy – which was a fine reflection of this three tikanga church of ours.
"Now we look forward to moving ahead in mission and ministry, and to discerning how God might be calling us to engage with the city and with the diocese.
"I'm really excited about the next chapter in the book - and I feel incredibly privileged that it's me who has an opportunity to begin that for the cathedral."
#
But perhaps it's a couple of Kiwi church leaders who are serving abroad – or who have recently served abroad – who can shed a unique light on the day's proceedings.
Jo Kelly Moore served as Dean of Holy Trinity from 2010 to 2016. She's now the Archdeacon of Canterbury – and she flew back especially from England for the consecration.
"What an extraordinary day this has been," she said. "I wouldn't have been anywhere else in the world today.
"Now being ministry in the Church of England, I'm very conscious of that journey that Selwyn made, to and from here, and the legacy that he began, and others have picked up.
"So this is a moment in history for the church in Aotearoa, New Zealand and Polynesia – and it's just wonderful. The place is shipshape – and ready to serve."
Many commented on the way the three tikanga had flowed together during the worship – but perhaps no-one was more stirred by what he witnessed than Archbishop David Moxon, who has recently returned from five years in Rome, where he served as the Archbishop of Canterbury's representative to the Holy See.
"This is the first large service I've been to in Aotearoa, New Zealand and Polynesia since coming home.
"To see the three tikanga woven together, liturgically, choreographically, musically… the colour and uniqueness and diversity of this place made a profound effect on me, and I have a very strong sense of God here in these islands, and in these people, in this place.
"The three tikanga seem woven even more intimately, more creatively, more carefully, more seamlessly. I was mightily impressed."
#
To read Archbishop Philip Richardson's sermon, go to the Features section of the drop-down menu, and scroll down to 'Extra'.