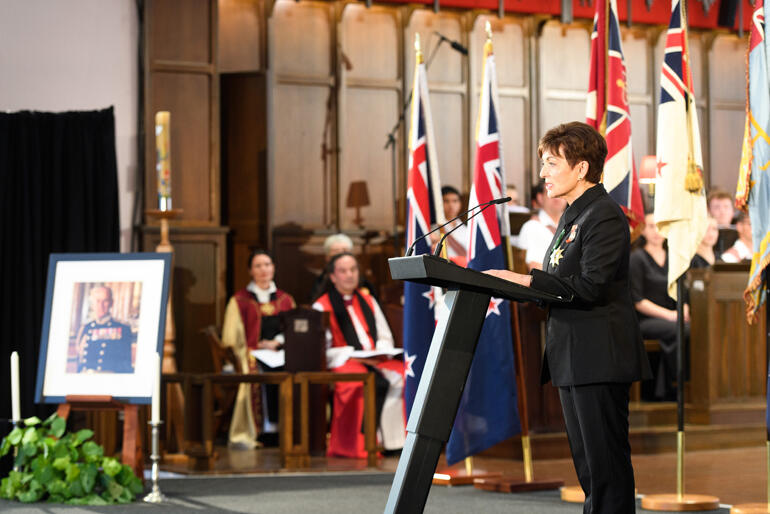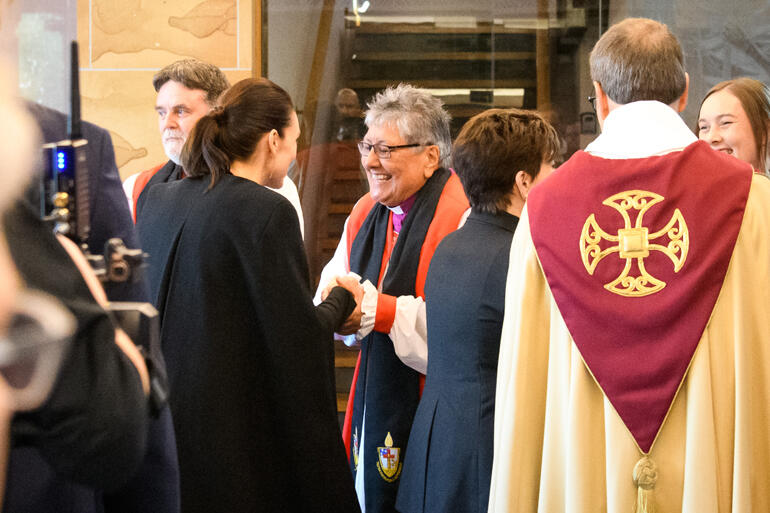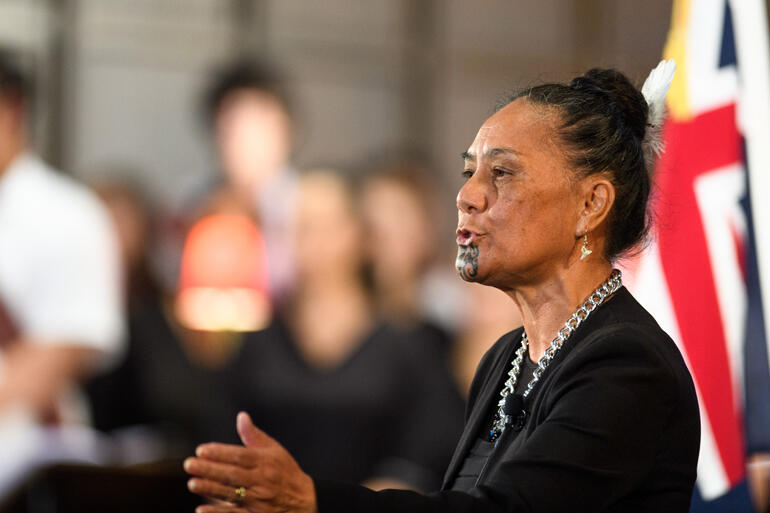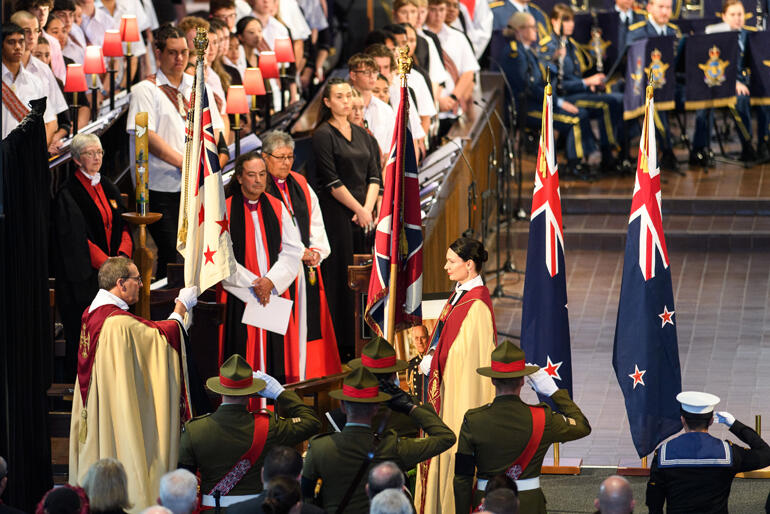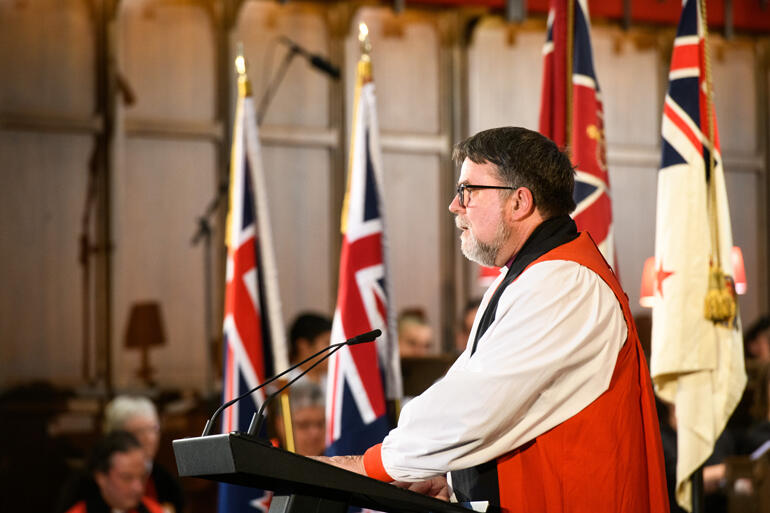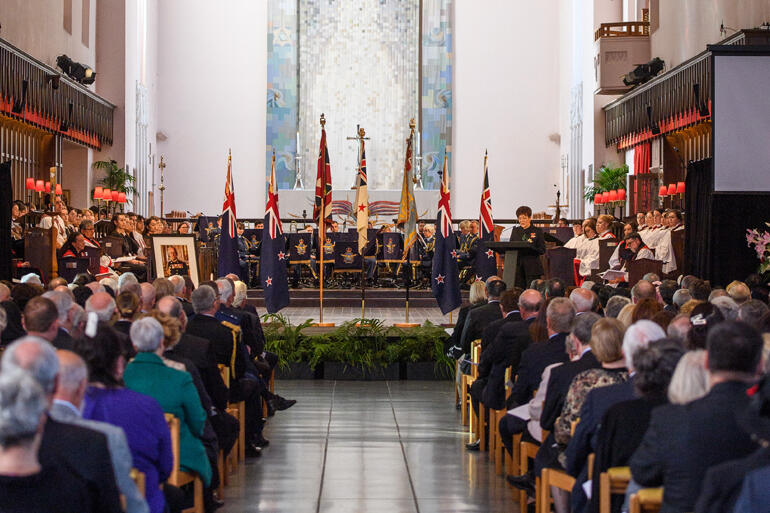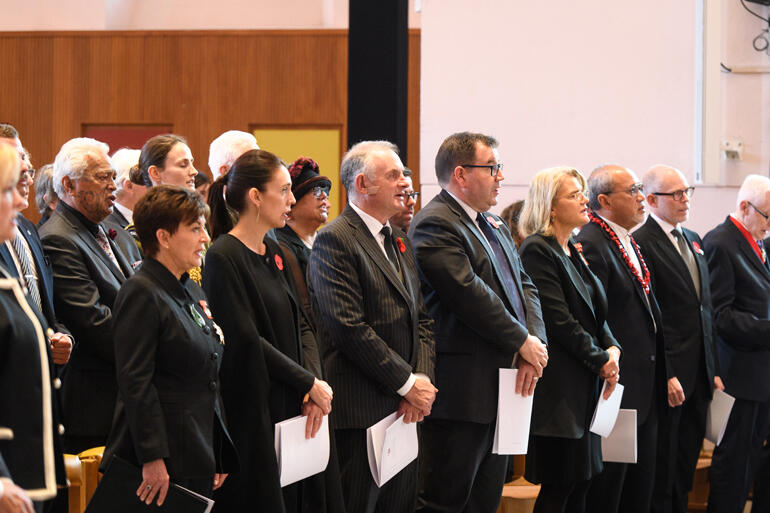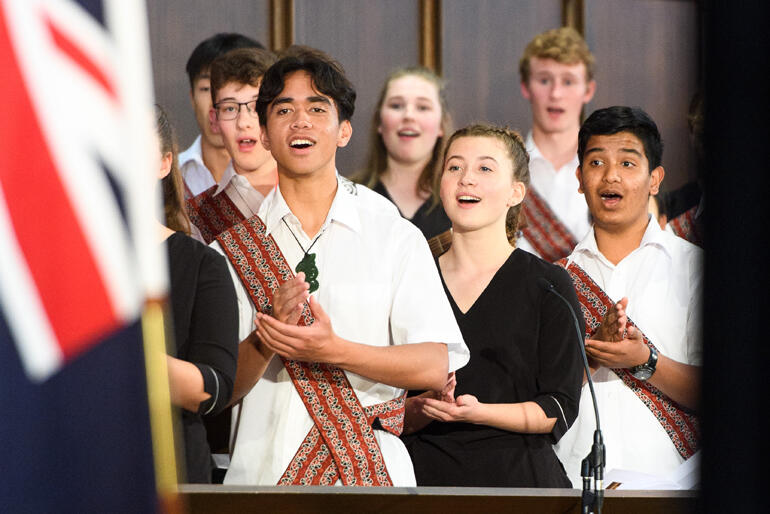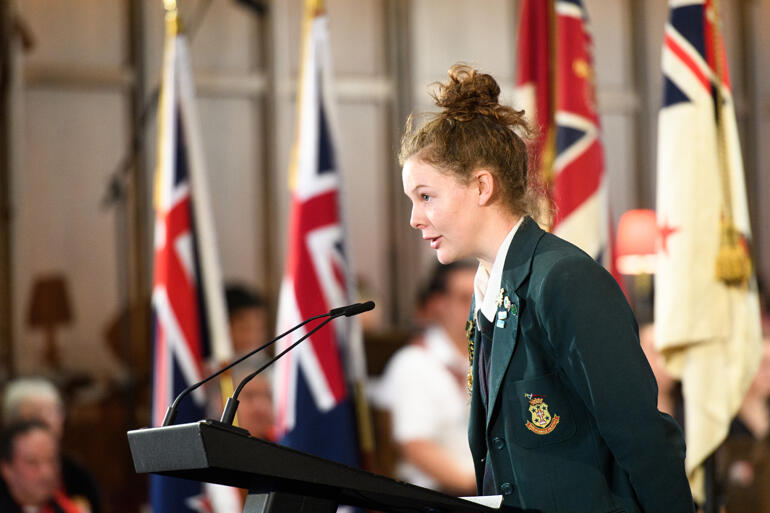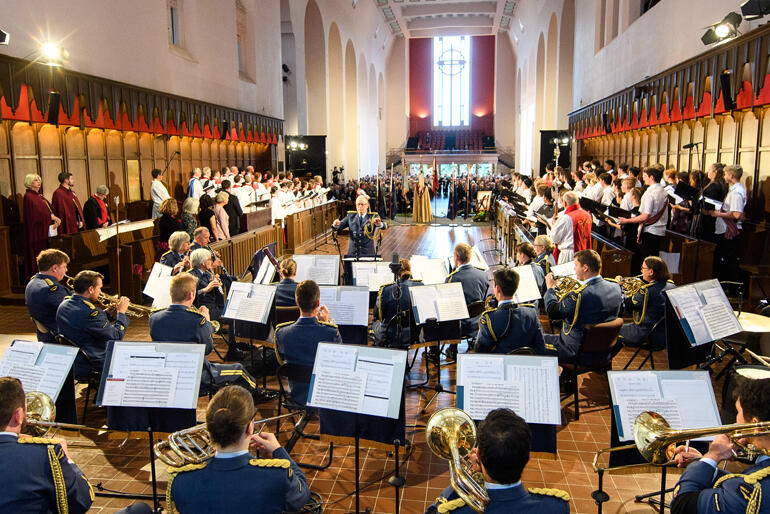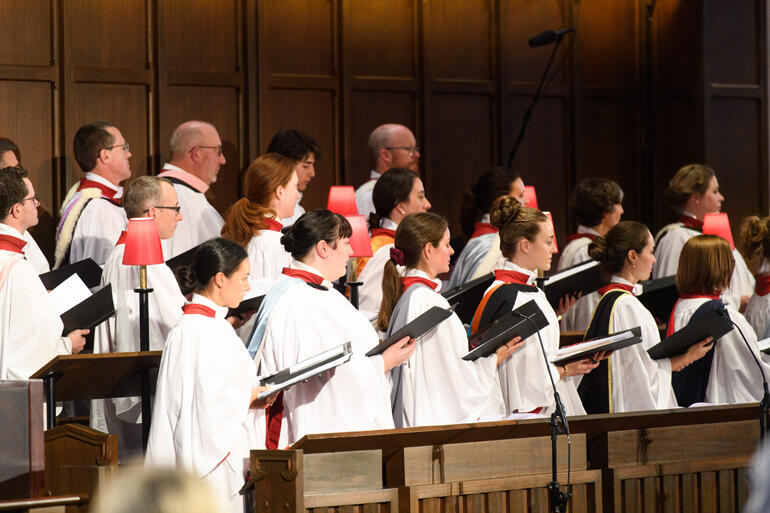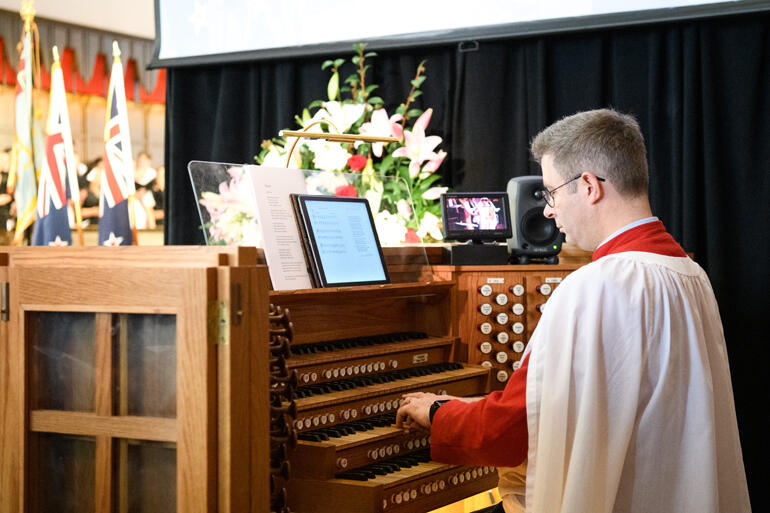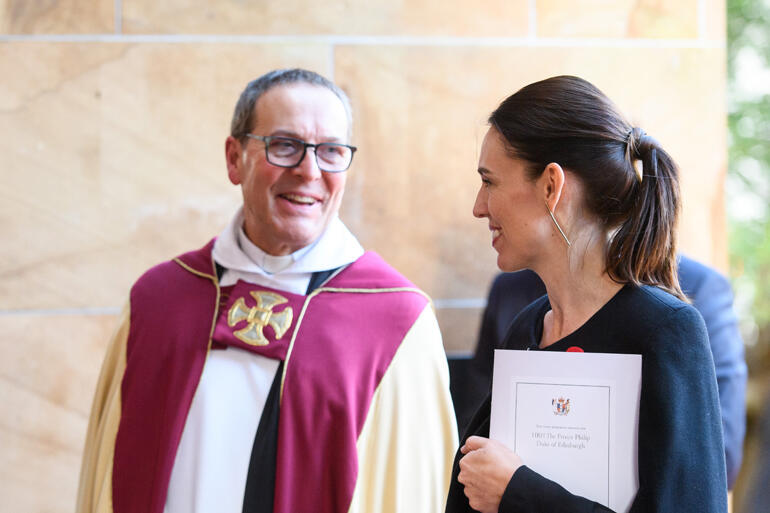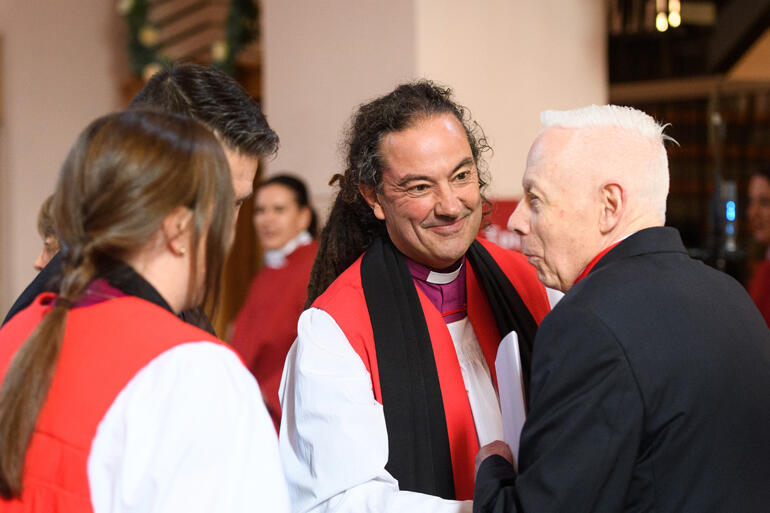 Wellington's Cathedral of St Paul welcomed a congregation of 500 representatives of state, diplomatic corps, church and community on Wednesday 21 April to a state memorial service for HRH Prince Philip Duke of Edinburgh.
Dean of Wellington Cathedral, the Very Rev David Rowe was delighted to welcome the Governor General, Her Excellency, Rt Hon Dame Patsy Reddy and Prime Minister Rt Hon Jacinda Ardern alongside Government ministers and military personnel, to remember Prince Philip's life and honour his many contributions to Aotearoa New Zealand and the world.
"It was lovely to see such a broad representation of New Zealand society coming together to pay their respects to the Prince who gave so much in service to his wife, Her Majesty, The Queen, and contributed so much to the Commonwealth, especially to conservation through the WWF and to young people through the Duke of Edinburgh Hillary Award."
After the opening calls from kaikaranga Pekaira Rei, and respondent Puhiwahine Tibble, Archbishop Philip Richardson welcomed the assembly and offered opening prayers, followed by sentences read by Bishop of Te Upoko o Te Ika, Rt Rev Waitohiariki Quayle and Assistant Bishop of Wellington, Rt Rev Eleanor Sanderson, who represented the diocese alongside Bishop of Wellington Rt Rev Justin Duckworth.
When Bishop Eleanor spoke with Wellington Cathedral's Daile Long to reflect on the event, she gave thanks for the challenge of doing the Duke of Edinburgh award as a young woman, which she remembers instilled in her a commitment to service at a formational time of her life.
Bishop Eleanor said last week's service honoured the relationships between city, church and state, as well as Prince Philip's personal relationships with dignitaries in this country, particularly naming Kingi Tūheitia Potatau Te Wherowhero VII, his wife and Kingitanga representatives. She also pointed to the Prime Minister's reading of 'Memories' by renowned Catholic author Joy Cowley from her 'Psalms for the Road' as a highlight of the event.
Archbishop Philip appreciated hearing the personal stories of Prince Philip shared by members of the diplomatic corps as they gave thanks for the opportunity to attend and for the memorial service itself – especially in this time of pandemic. He was also struck by the simplicity of the service, which he said reflected well against the similarly plain funeral liturgy in St George's Chapel Windsor that the Duke of Edinburgh had such a major role in designing.
At the memorial Dame Patsy Reddy remembered Prince Philip's work to establish the Duke of Edinburgh youth achievement award back in 1956 alongside Outward Bound's Kurt Hahn. Ainsley Rowe, a Duke of Edinburgh Hillary Awardee, read from the Gospel of John (Jn 14:1-6) at the service.
Governor General Patsy Reddy reminded those gathered that more than 13 million young people in 168 countries have benefitted from the life-transforming experiences of service, adventure and learning that make up the components of the Duke of Edinburgh Awards.
Young people's voices played a strong role in the memorial, with many reporting that the Wehi whānau's hymn to the Holy Spirit 'Wairua Tapu' – as sung by the New Zealand Secondary Schools' Choir – was a standout moment in the service.
The full service is available to view via the link below:
• HRH Prince Philip's New Zealand Memorial Service on Youtube