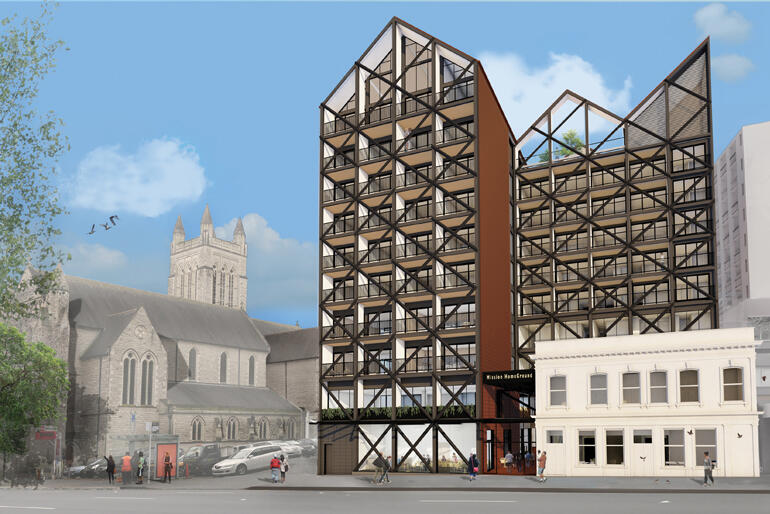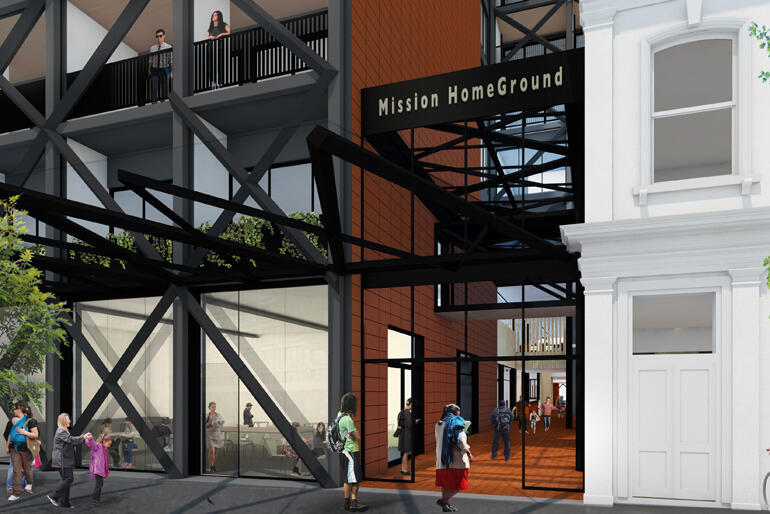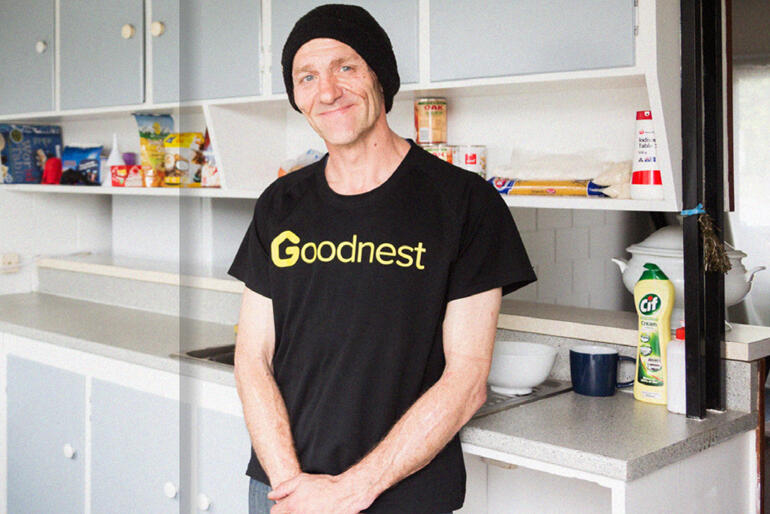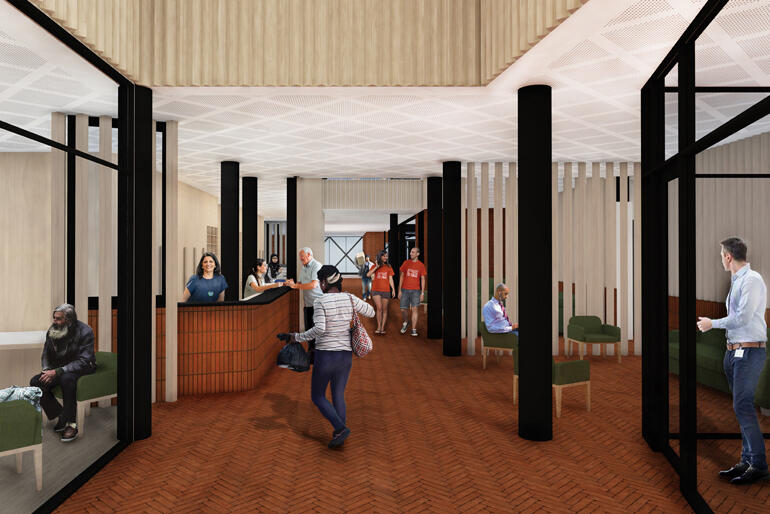 Auckland City Mission is calling for support to complete a new purpose built multi-storey housing and social services hub for the city's most vulnerable people.
The $90 million complex, dubbed 'HomeGround' will be the first of its kind in Aotearoa New Zealand* and will house all of the Mission's existing social services, including foodbank and daily meal services, and will expand to permanently house 40 formerly homeless people, and 40 people from the top of the social housing register.
"A community can flourish only when its most vulnerable are treated with compassion and dignity, and when effective methods and resources are applied to restore their mental and physical wellbeing. This is the purpose of HomeGround." said Auckland City Missioner, Chris Farrelly.
The Mission has $77.5 million already pledged towards the nine-storey HomeGround complex which will provide a safe, supportive environment for its formerly homeless tenants, including 24-hour security and social work support.
"What makes HomeGround different is that people will have 'wrap-around' support to help navigate their way through whatever comes up in their lives." says Auckland City Mission's HomeGround project spokeswoman, Mandy Mee.
HomeGround's on-site services will follow international best practice in homeless care to enable their people to build fuller, healthier lives for themselves. A commercial kitchen will provide nutritious breakfasts and lunches 365 days a year for all comers, while the on-site Calder Centre will offer free and low-cost medical care (including mental health services and for the first time a dental surgery). Intensive live-in alcohol and drug detox programmes will also be available onsite – on an opt-in basis – for up to 25 people at a time.
For tenants wanting to return to work, work readiness programmes such as the recently implemented Street Guardian programme (developed with Heart of the City) will provide transition to employment for people who have lost touch with the working world, while its commercial kitchen and social café will provide supportive zones to practice back to work skills.
Since 2017, Auckland's City Mission has housed 88 homeless people offsite under the same international 'Housing First' model that HomeGround will use. That model offers vulnerable people guaranteed housing up front, instead of individuals having to prove their 'fitness' for a tenancy before they can get a place to live. Then once they are housed, all the services to help change the circumstances that made them vulnerable to homelessness will be on hand.
"Under this Housing First model we have seen a rate of 89% of people staying in the accommodation," said Mandy, "In comparison, other compulsory behaviour change models have often retained only 40% of tenants."
"It's not only good for our most vulnerable people to have homes, but the research tells us it is also cheaper for society to care for people in safe housing, rather than picking up the pieces when health and wellbeing crises compound the problems leading to homelessness." she said.
Another aspect of HomeGround's plan is the value of creating community. Many tenants in overseas equivalents to HomeGround report that they enjoy the social aspect of living near people they can build friendships with. Also for that reason, the 50:50 mix of formerly homeless and social housing register tenants forms part of the overall plan.
"This mix of people makes for an aspirational community, where people who have been struggling for a long time see others like them who are getting somewhere they want to be, rather than it becoming a ghetto of people all really struggling." says Mandy.
"International experience shows a natural attrition rate of 30% from this kind of supported housing, as people's life circumstances improve: for instance they reconnect with family or decide to manage life on their own. That means that 80 apartments will serve many more people over time."
Over the next two years while building company 'BuiltEnvirons' constructs the HomeGround complex, the Auckland City Mission is offering all its current services out of a 2-storey rental property on nearby Union Street. Already the commercial kitchen at Union Street has provided a first taste of how the Mission's services can improve in better-equipped space.
With HomeGround's foundations in place and $77.5 million pledged, the Mission now needs $12.5 million funding to put the final level onto the building project. HomeGround is set to rise above ground by June this year and is scheduled for completion in October 2020.
To find out more about the HomeGround project go to: HomeGround on the Auckland City Mission's site and to support the project go to Auckland City Mission's HomeGround Donate page.
*The project has drawn on local research on Auckland's homelessness patterns and from the international 'Housing First' movement, as well as being connected with 14 similar 'Common Ground' centres in Australia.