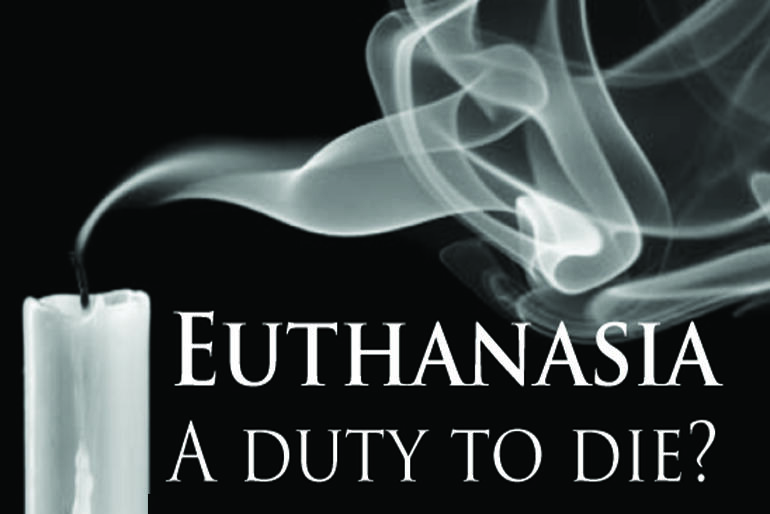 Christchurch Transitional Cathedral and Theology House have announced they will co-host a public theology forum on the benefits and pitfalls of legalising euthanasia in Aotearoa New Zealand. The debate will take place at the Transitional Cathedral in Latimer Square, running from 9.30am – 2.30pm on Saturday 1 April, and will feature four speakers for and against voluntary euthanasia.
The Dean of Christchurch, the Very Rev Lawrence Kimberley hopes the forum will open up informed conversations, and equip Anglicans with the tools to think through end of life issues, before any law change comes before parliament.
"We want to help the church engage theologically with this issue, and for people beyond the church to hear faith perspectives," he said.
In 2015, MP David Seymour launched a private member's bill that would legalise voluntary euthanasia. That bill could be drawn at any time without notice, from amongst the 70 or so private member's bills on the parliamentary ballot.
Director of Theology House, the Rev Dr Peter Carrell says it was important to invite speakers that made a theological case both for and against legalising medically-assisted deaths – to demonstrate there is not only a single Christian view.
"We can show that within the Christian community we share a respect for the dignity of life, but also that on both sides of the debate we want to engage compassionately in dealing with pain around dying."
"We were aware that Bishop Jim White had presented a positive submission to the Select Committee considering New Zealanders' attitudes to medically-assisted dying, so we invited him to offer a theological viewpoint on assisted dying."
"From the other angle, the Rev Dr Graham O'Brien from the InterChurch Bioethics Council will offer another Christian perspective which opposes any change to the law."
The two remaining speakers on the slate are Dr Jack Havill, immediate Past President of the Voluntary Euthanasia Society (End of Life Choice) and Renée Joubert, Executive Officer of Euthanasia-Free NZ.
"The ideal outcome of this forum will be to engage more people in this debate, and lead to better understanding of the range of theological thinking on this important issue." said Dean Lawrence Kimberley.
To register for the day-long forum on 1 April, please contact Theology House Administrator, Jill Short by March 30 at: admin@theologyhouse.ac.nz.