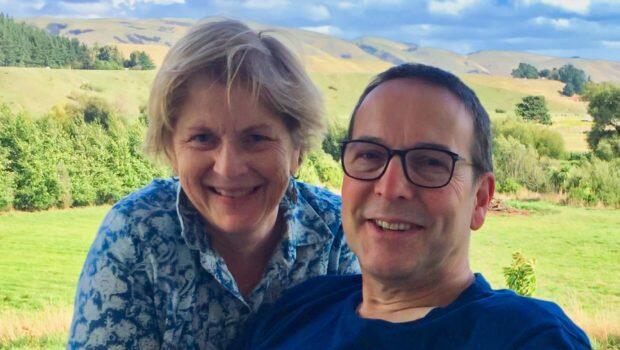 UK priest the Rev David Rowe has been appointed Dean of the Wellington Cathedral of St Paul.
David Rowe currently serves as Priest in Charge of Christ Church Winchester, in the UK and is known to a number of Wellington Anglicans and others round the country, having ministered here on several occasions over the last five years.
"David's parish, diocesan and national ministry experience is ideally suited to the Cathedral's goals of building community, deepening discipleship, responsible stewardship, generous hospitality and faith in the public place." said Bishop Justin yesterday, as he announced David's appointment together with Bishop Eleanor Sanderson and Wellington's cathedral and diocesan nominators.
The Wellington diocesan news service, Movement Online reports that David Rowe has led eight different churches and communities in ministry, covering rural, urban and city contexts. This has included pioneering mission work with schools and universities, and in community, family and youth contexts for over thirty years.
David has also been a speaker at many national and international gatherings, has run a retreat centre with twenty staff and a £1.5 million per annum budget, and comes to the diocese as an experienced strategy developer, team leader and mentor.
David shared his commitment to facilitating a sacred place for worship, hospitality and education at Wellington Cathedral, where he hopes to build on a community that demonstrates the love of Christ in "the way we relate to each other and open our doors and reach out to our neighbours. "
David is married to Pixie Rowe who served as a locally licensed minister and Fair Trade advocate in the UK. The couple have four adult children.
David will be joining his own family in ministry in the diocese, as his son Caleb and daughter-in-law Kimberley Rowe currently serve as priests in Whanganui.
David is set to take up the position of Dean of Wellington in July 2018.