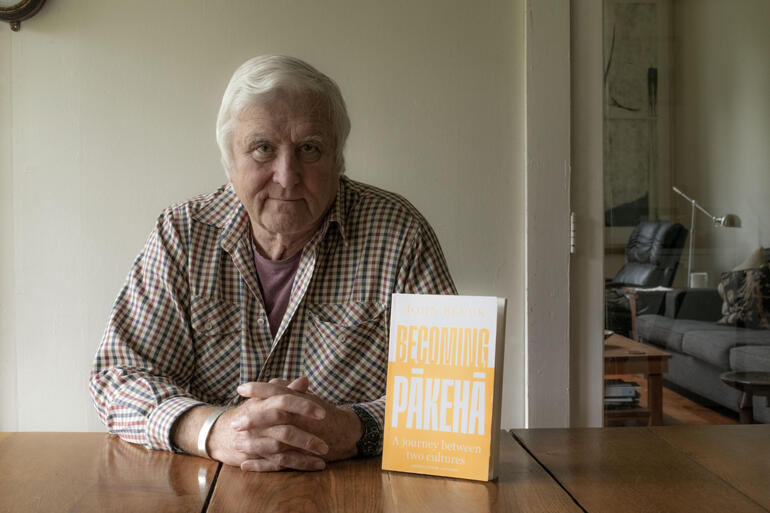 Anglicans ought to be at home with being bicultural. Our church has been in that business for over 200 years, and almost a quarter of a century ago we rewrote our constitution, well ahead of anyone else, to cogovern ourselves.
That new constitution remains an unfulfilled opportunity for Pākehā Anglicans. When we finally adopted it in 1992 at the synod in Waikato, I vividly remember the sense of wondering what on earth we'd done.
The Pākehā delegates caucusing for the first time sat around like stunned mullets, unable to speak or decide for our Maori and Pasifika colleagues who were meeting in separate rooms, looking after their affairs without our help.
Some of our number weren't that thrilled with being labelled Tikanga Pākehā, and none of us were sure just what that meant. A decade before the synod, Michael King had published a book entitled "Being Pākehā" to answer the question, confidently, even to the point of claiming the right to call ourselves indigenous.
In 2022, Michael's book reads as something written a long time ago.
My forthcoming publication attempts to update the debate he provoked. While not addressing the ongoing dilemmas of Anglican identity – I'm writing for an audience beyond the church - the book is shaped by my experience in those synods that transformed Kiwi Anglicanism forever, as leaders like Whakahuihui Vercoe, Whatarangi Winiata, Muru Walters and Kuni Jenkins nudged us into seeing with new eyes.
And there were plenty of Pākehā leaders too – Richard Sutton, Bruce Davidson, John Paterson, George Connor, David Williams, Margaret Bedggood, the list goes on. I'm indebted to them all for shaping my bicultural journey.
The book begins as a personal story starting from my boyhood in a small Māori village in Northern Hawkes Bay and the ecumenical journey that followed.
I'm old enough to have lived through some volcanic shifts in who we think we are as New Zealanders and how we understand Te Tiriti o Waitangi as the founding document that gives us the right to belong here. I explore those changes, highlighting the way we miss the point of the Treaty when we fail to treat it as a spiritual covenant.
And it's not only my story. I rely on accounts from David and Tureiti Moxon, Jonathon Mane Wheoki and Paul Bushnell, Waiora Port, Hone Kaa especially, and many others who have shaped my journey.
A good part of the book surveys the things that bind us together as a bicultural nation; the shared stories that won't let us go, the places that haunt us, the art, music, symbols, clothing, buildings that describe more clearly than words the common ground we enjoy.
I examine how that shared space is constantly eroded by a lacerating national debate, driven by social media and fuelled by prejudice, ignorance and plain old-fashioned racism. Much of the debate breaks all the rules of good communication and leaves us even further apart.
The book ends with some imagining of what a bicultural future might look like, which is a tricky and not always popular thing to attempt, if the reception enjoyed by the He Puapua report, Three Waters, not to mention republic dreaming is any indication.
But it's a work in progress, after all, which is why the book is called 'Becoming Pākehā – a journey between two cultures'. And because I've already begun that journey as an Anglican, I can walk it with confidence.
'Becoming Pākehā – a journey between two cultures' (Harper Collins) is to be launched throughout New Zealand from 14 November this year. It is available from Harper Collins in paperback and ebook.