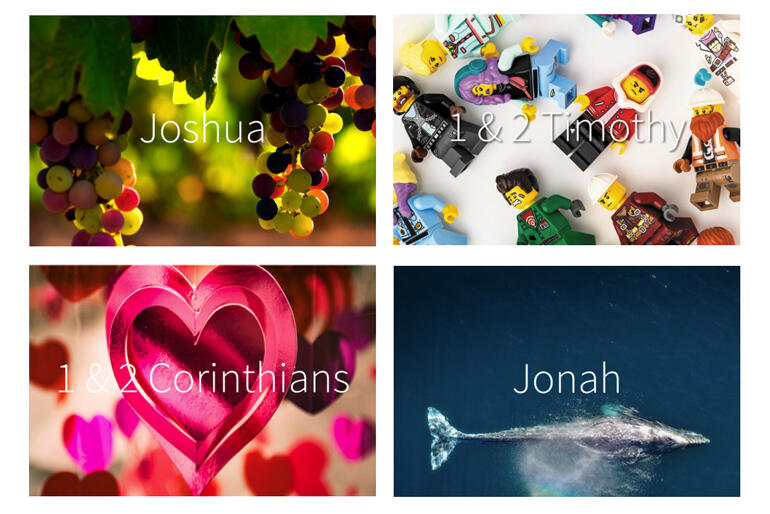 The Strandz children and families ministry network for Tikanga Pākehā has launched 'Bible Explore,' a new website that gathers child and family-friendly videos, prayers, readings and activities related to the Sunday lectionary Bible readings into a one-stop, attractively designed online space.
Bible Explore originated in 'Connectible' (from Connect + Bible), a web platform created by the Diocese of Dunedin in 2016 to share creative ideas and resources for all-age worship services.
When Strandz took over the Connectible site, the team created three years of lectionary-based material to provide children's ministry leaders with resources to help engage children and their families in the themes and stories of the Sunday readings they would encounter at church each week.
Then in 2020, when the Covid-19 lockdowns increased the need for easily accessible, engaging online resources, Strandz decided to push the vision further and rebuild the Connectible resource database into a more responsive and expansive website to house both lectionary and broader Bible resources.
The website's new 'Bible Explore' section, which provides the project with its name, is a growing hub for Bible resources that can be easily searched by book, story or character.
Currently the Bible Explore site displays 31 weeks of lectionary resources reaching up until December 2021, each under an enticing photographic link image.
The Bible Explore section links to a range of child-friendly videos, lesson plans and fun activities for the books of the Torah, and books from the history, poetry and wisdom and prophets sections of the Old Testament as well as the Gospels, Paul's letters, general letters and Revelation from the New Testament. Each page includes a BibleProject overview to the book, providing context and accessible visual introduction.
Strandz Enabler Diana Langdon believes the new resource will boost leaders' access to creative, engaging and locally created materials, all gathered in one easy-to-find place. Diana and the team at Strandz will update the site with additional material over the months and years ahead.
If you have created any resources, links, or ministry ideas that you would like to share through Bible Explore, please contact Diana Langdon on diana@strandz.org.nz
Visit the new all-age ministry resource website here: Bible Explore