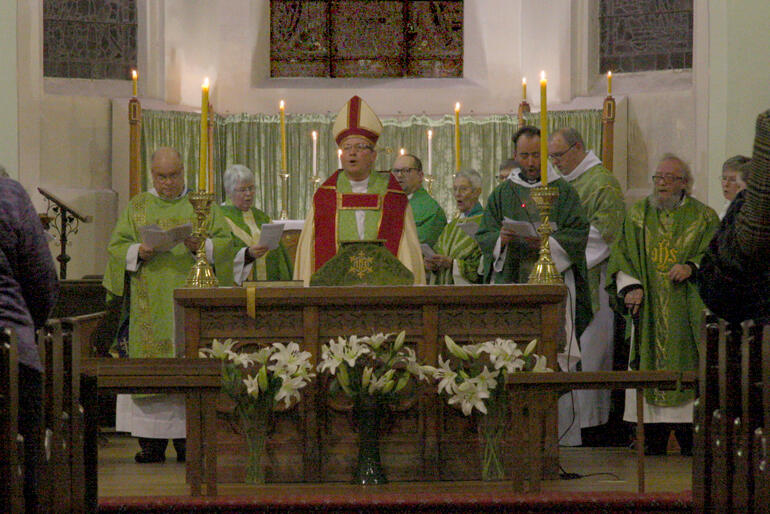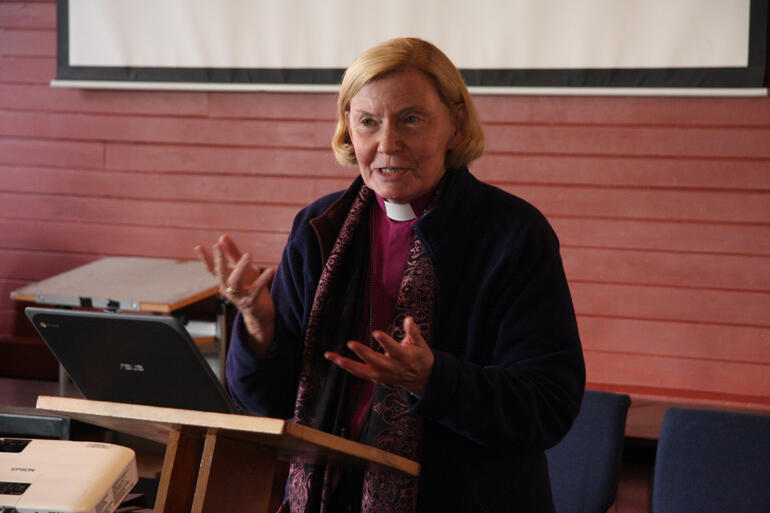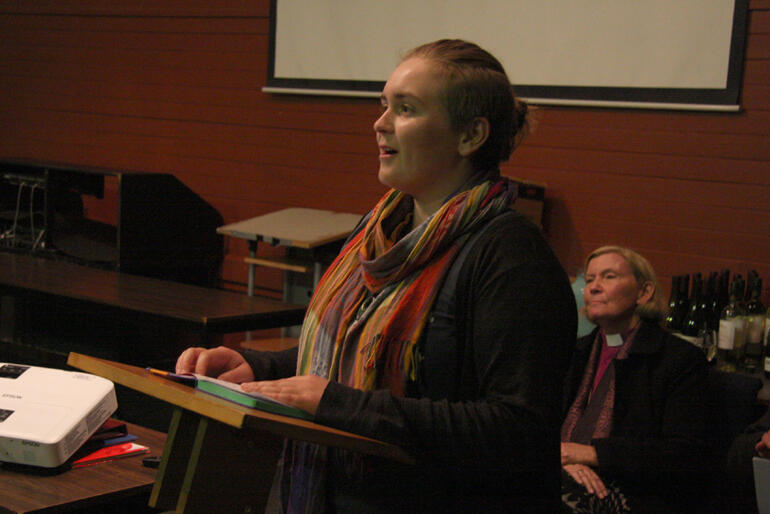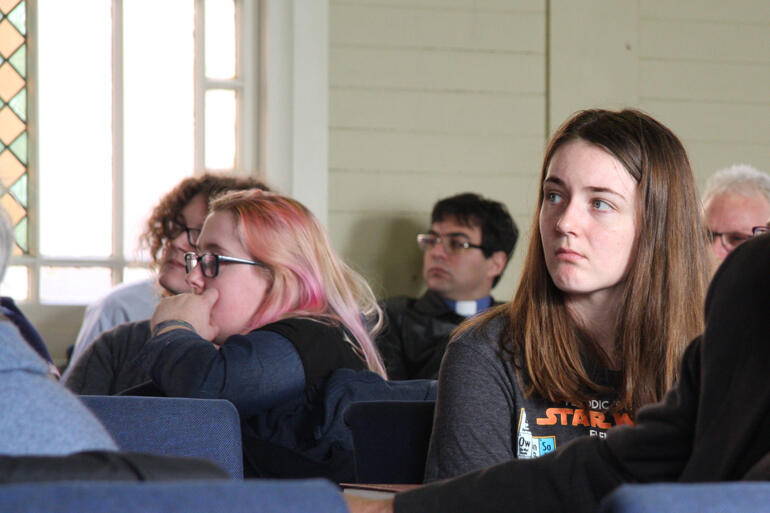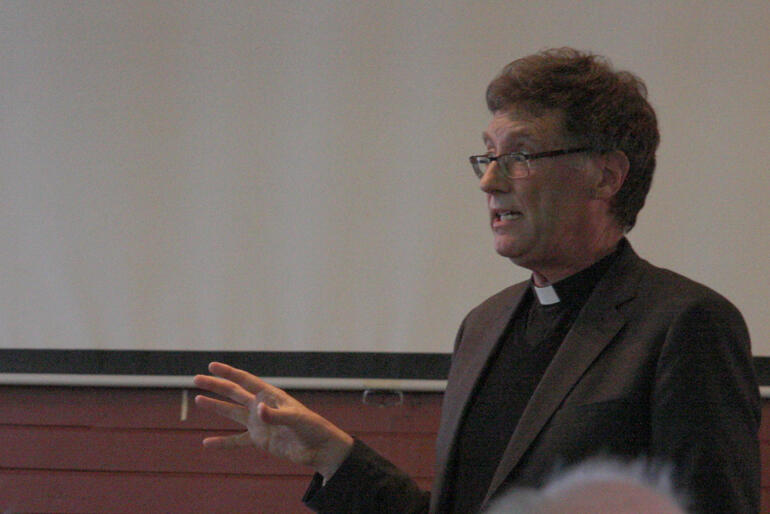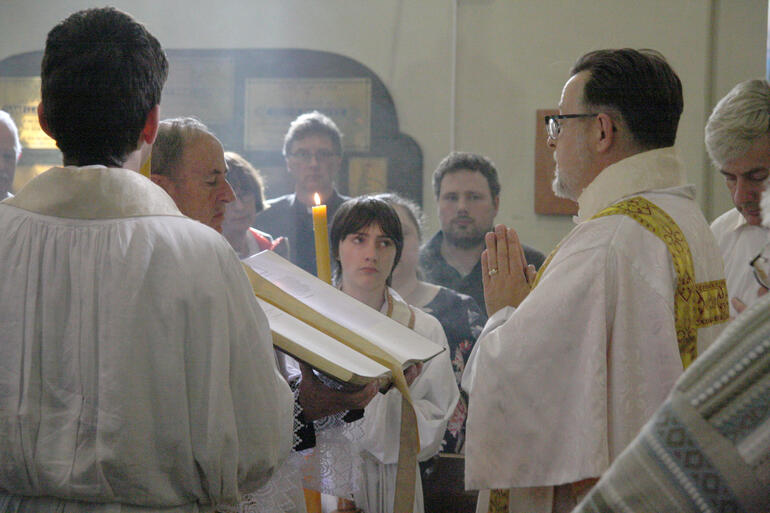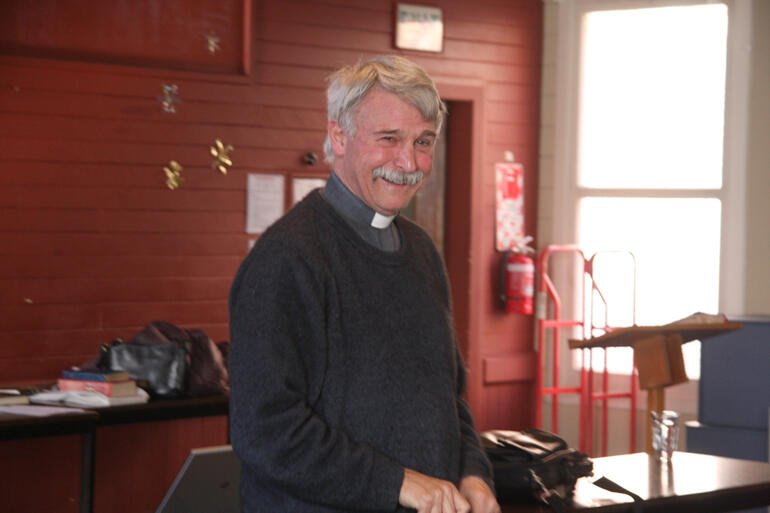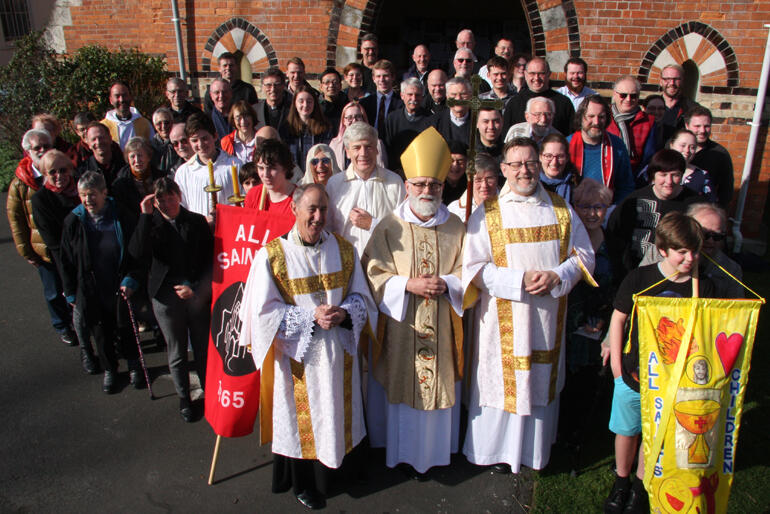 Anglicans from around Aotearoa New Zealand have gone out encouraged and refreshed after a Dunedin-based hui dug deep into the treasures of Anglo-Catholic spirituality, service, liturgy and mission.
Up to 80 Anglicans from around the country answered Bishop Steven Benford's call to attend the August 9-11 Anglo-Catholic Hui hosted by All Saints' Church in Dunedin.
Bishop Steven, who was part of the Church of England's Anglo-Catholic charismatic renewal ministry, 'On Fire Mission,' called the hui in search of a similar community in Aotearoa.
"I wanted to connect with and encourage others who share my passion for Anglo-Catholic worship and spirituality." he said.
"In recent Anglo-Catholic church plants in the UK, we have seen that when communities worship in a way that suits them, that resonates with them, then that in itself has a missional quality. Others coming in can recognize the integrity of worship when it authentically helps us meet with the living God."
Anglo-Catholics – or 'High Anglicans'– form a movement within Anglicanism which holds a high view of the sacraments, liturgy and the apostolic order of the church.
According to Bishop Steven, the hui was timely to help the tradition become more widely known and understood in Aotearoa.
"Through On Fire Mission we saw many Evangelicals and others discover a fascination with the depth of catholic liturgy, which holds riches for enquirers and any Anglicans who are curious."
Bishop Victoria Matthews presented a challenge to mentor young people and make a long-term commitment to support believers in developing their faith.
She also introduced a panel on the history of Anglo-Catholicism in New Zealand, explaining how today's high church practice had originated in the 19th century Oxford Movement, which set out to reform the Church of England through reviving religious orders, renewing liturgy and addressing urgent social problems – particularly amongst the urban poor.
Dr Tony Fitchett retold the bitter controversy over Bishop Henry Jenner, who was ordained by the Archbishop of Canterbury as first Bishop of Dunedin, but never took up the see. He was toppled by a local Anglican outcry, amplified by Otago Presbyterians who also took offence at Bishop Jenner's "high church and ritualistic practices."
Presbyterian missiologist Rev Dr John Roxborogh explained how traditional Presbyterian hostility was fuelled by Scottish memories of Reformation conflicts and experience of bishops as agents of the English state. Scots were also divided over written liturgies and some feared Anglo-Catholics wanted to take Protestants 'back to Rome.'
But through the 20th century many barriers had broken down, he said. Presbyterian attitudes to catholic spirituality softened after Vatican II, and also through the charismatic movement and groups such as Spiritual Growth Ministries.
"Those things once feared became aids to devotion. Symbols and images and the use of the imagination became doorways to experiences of the Spirit. Conservative Presbyterians went shopping for icons."
Rauhina Scott-Fyfe (Kāi Tahu, Kāti Māmoe) shared a personal story of how as a young woman in the 2010s she had encountered Anglo-Catholic spirituality from an agnostic perspective.
She explained how her Anglo-Catholic church had offered beauty, stillness and acceptance, which along with open-armed hospitality, spirituality and bicultural commitment, had opened the door to faith for her.
Speaking on resources for youth, Anglican Schools Director Rev Dr Anne van Gend returned again to the Oxford Movement,
"The Oxford crowd certainly wrote tracts on liturgical practice and deeply valued good theology, but they also started a renewal of social action: running slum churches and feeding the poor." she said.
"They saw themselves as taking on the role that the medieval monasteries at their best had had, where both prayer and caring for the poor were seen as 'daily offices'.
"As time went on, people working in the often thankless, and always deeply difficult areas of life where injustice and poverty were at their worst, found that they needed a daily Eucharist to keep going."
According to Anne, that task of refilling with spiritual strength is what secular New Zealand is missing out on, as people set out to work for justice with God taken out of the picture. She emphasised the need to use symbols and experiences of God's presence to help young people feel God's forgiveness and unconditional love in a world of competition and criticism.
Christ's College chaplain and liturgy blogger Rev Bosco Peters shared the results of a survey he had conducted with both students and the wider church. It showed that young men overwhelmingly named the top character strength for Jesus as spirituality. But when Bosco went looking for local Anglican spiritual resources online, he said, he uncovered a serious lack.
When the church fails to provide spiritual resources, said Bosco, young people look to Buddhism instead, or to mindfulness, or positive psychology – but don't even think of Christianity.
Each day the hui began with Bible studies led by University of Otago Theology teaching staff Dr Katie Marcar and Rev Dr James Harding.
Rev Canon Michael Wallace, who was programme organiser and liturgy planner for the hui's daily Eucharists and evening prayer, offered a caution about the focus on externals in Anglo-Catholic liturgy,
"The danger of Anglo-Catholic worship is that it appears to be all about bells and smells, pongs and gongs, or worse, a kind of 'solemn high prancing about.' he said.
"But at its best Anglo-Catholic liturgy becomes a transcendent experience, whose sounds, sights and smells communicate that we take both God and worship seriously."
Bishop Jim White shared his research on sacramental theology, springing from Karl Rahner's definition of sacrament as the "highest and most primordial manner in which one reality can represent another" and naming sacraments (such as the Eucharist) as being part of the reality they signify, using Karen Kilby's example of a lover's kiss.
Final hui speaker Rev Mark Beale drew the threads of spirituality and service together in gritty stories from his community facing ministry in the low income South Auckland neighbourhoods served by his Anglo-Catholic church in Clendon.
Fr Mark recounted stories from his long-term prison ministry in the three prisons that had opened in his parish, and of the 'Guinness Book of Records' soup, which not only raised the spirits of a community reeling from four murders in their neighbourhood over four weeks, but also fed thousands of school children.
The hui ended in a quickfire vote in which hui members agreed to now meet every year to renew the Anglo-Catholic community and share its resources with others.
The Diocese of Wellington has put up its hand to host the second Anglo-Catholic Hui in August 2019.