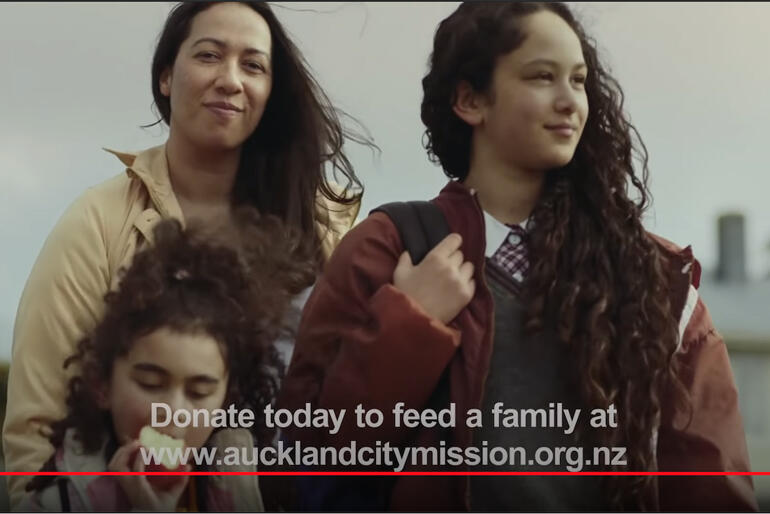 From March to June this year the demand for food parcels increased by a staggering 175% compared to the same period last year, and in the second August lockdown the numbers went back up again to triple the norm.
Auckland City Missioner Chris Farrelly says food insecurity has been a major concern for the Mission for a number of years, as many of Auckland's working families and those on income support are not paid enough to cover basic expenses. Now due to Covid-19, the increase in demand for food has risen even further.
Before the pandemic shut downs, the Mission already distributed 450 food parcels a week to families and individuals who could not otherwise afford to put food on the table. At the height of the Auckland lockdowns that rose to 1500 parcels and only levelled out to 1,000 food parcels a week between the lockdowns. Each parcel has sufficient food to provide four days of meals for a family of four.
City Missioner Chris Farrelly says the Mission is now fundraising to help families put food on the table who would otherwise have to go without essentials.
"Every day here at the Mission we see families having to decide between the doctor's visit, the bus fares, power bill or food for the kids. More than often, food becomes the discretionary item."
"During lockdown we have seen a mix of new and existing people needing our assistance."
As people with no income to spare have lost jobs or a number of working hours in the second lockdown, Chris says new faces have appeared at the Mission, including struggling students who have lost part-time jobs, overseas workers stranded by the lockdown, and people who have never before had to ask for help.
Another stress of lockdown has been that school food programmes which some families had relied on to get by were no longer available. So parents already on low or no wages lost school food assistance and turned to the Mission to make it through the week.
Mr Farrelly expects the Mission will need to provide an increased number of food parcels for many months. As the Government's wage subsidy ends on 1 October, the Mission has to be prepared for the likely result the Covid-19 economic fallout will put more families over the line.
"Christmas is always very hard on people without anything to spare, but in 2020 we are expecting this will be a Christmas like no other." said Chris Farrelly.
To watch the Auckland City Mission's Appeal advert on Youtube click here
To donate to the Auckland City Mission Appeal click here