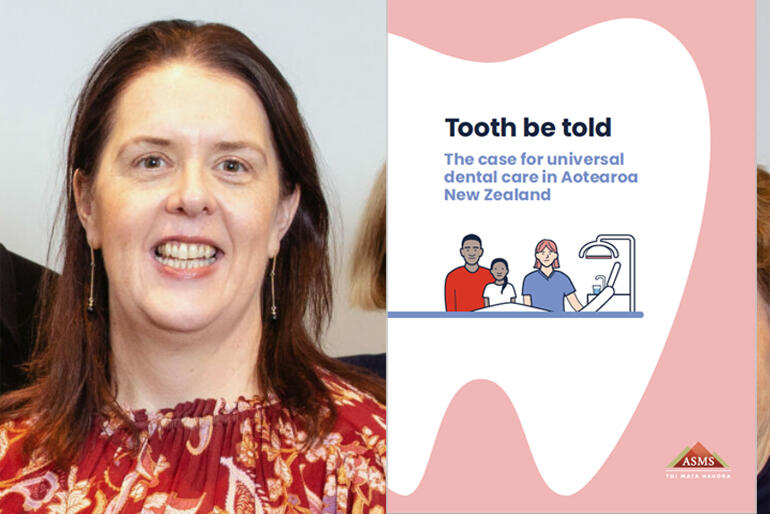 The Auckland City Mission has lined up in support of a new report from the Association of Salaried Medical Specialists - Toi Mata Hauora, that calls for the Government to recognise good dental care as a basic health need for all New Zealanders.
The report, entitled "Tooth be Told" takes an in depth look at the state of dental health in Aotearoa and presents the three areas where Government investment could nurture good oral health.
The report also points out how many New Zealanders miss out on basic dental care due to the barrier of cost. 40% of all adults in Aotearoa skip dental health needs because they can't afford the treatment, while for Pasifika adults that rises to 51.5% and for Māori adults 53.7%.
Tooth be told shows three ways that a shift in thinking that sees dental health as health, and funding universal care, could prevent people suffering unnecessary pain and having to use hospital emergency services when high costs push dental care out of their reach.
The report looks at how Government investment could improve the country's oral health by:
1. Recognising dental healthcare as an essential part of public health that makes sense to fund within our existing health system. (The report suggests a scaled rollout with dental care coverage put in place for low-income adults first)
2. Promoting good dental hygiene through education, water fluoridation and expanding services
3. Placing taxes and regulatory limits on sugary drinks to reduce tooth enamel damage
The association of Salaried Medical Specialists and Auckland City Mission launched the Tooth be Told report at HomeGround this Monday 14 November. City Missioner Helen Robinson spoke in support of to the report talking about the hard decisions many whānau have to make to miss out on essential dental care that is priced out of reach, even when family members may be in intense pain.
Helen Robinson addressed the launch saying that access to oral hygiene needs as basic as toothbrushes and toothpaste didn't make the "must have' list for many people, let alone pricey dental care.
"Good oral health care is a basic human right and we are committed to helping people access that right." she said at the Tooth be Told launch.
Anglicans can donate toothpaste, toothbrushes and dental floss through foodbank bins at church or in supermarkets, or donate funds to support whānau through your local Anglican social services.
Here you can find out more about Auckland City Mission