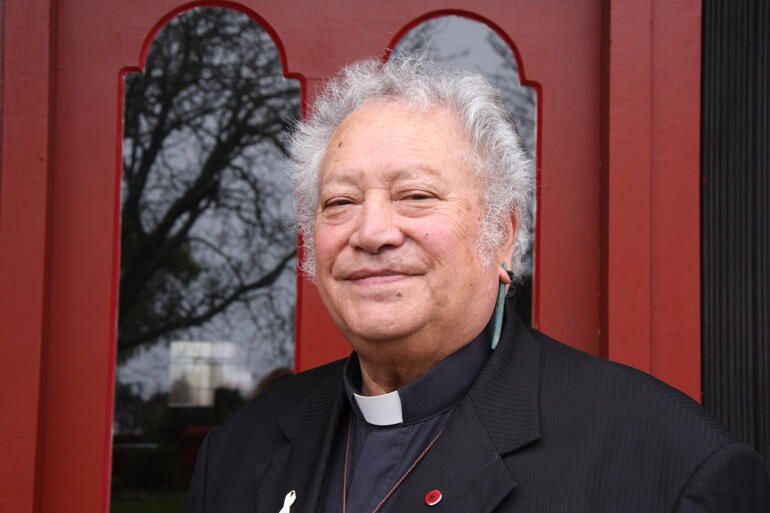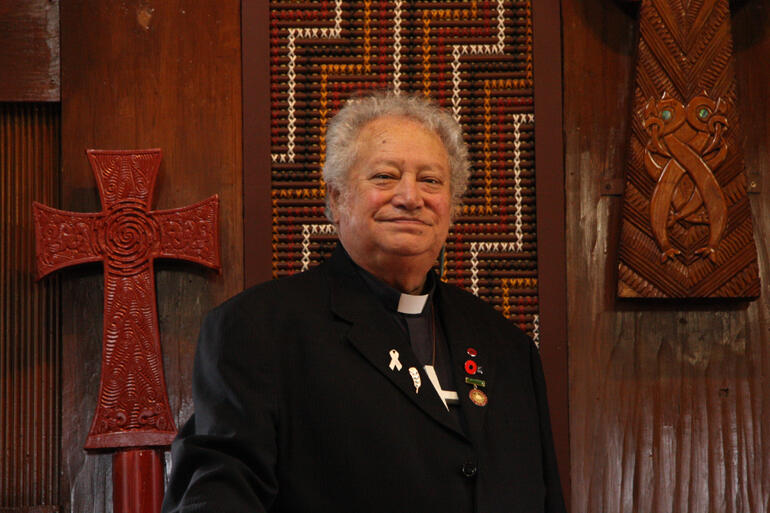 Bishop of Aotearoa, Archbishop Brown Turei has announced the Ven Richard Rangi Wallace (QSM) has been elected Bishop of Te Waipounamu.
Electors from the Anglican Maori Diocese of Te Wai Pounamu gathered in Christchurch from September 23-25, where they nominated Archdeacon Richard Wallace as successor to the late Bishop John Gray.
Bishop Elect Richard Wallace currently holds ministry oversight for Christchurch as Kaiwhakamana Ōtautahi and was previously Archdeacon of Te Tai Poutini – the West Coast, where he still heads a Kāi Tahu governance board in South Westland, serving as Upoko o Te Rūnanga o Makaawhio.
Once installed, Archdeacon Richard will become the world's first Kāi Tahu leader in active iwi governance to serve as a bishop.
Richard's links across the South Island follow his iwi ties to Kāi Tahu, Kāti Mamoe and Waitaha, going as far south as Puketeraki, north of Dunedin. But his ministry connections reach across upper South Island hapu too, due to his years as Māori Missioner for Whakatū (Nelson).
Born at Little River (near Akaroa) in 1945, Richard Wallace grew up in a Rātana and Anglican home. He completed high school in Motueka, before joining the Royal New Zealand Air Force, serving as an aircraft technical engineer for 11 years.
During that time he met his wife Mere, was baptised in the Anglican Church, and confirmed by then Bishop of Aotearoa, the Rt Rev Manu Bennett.
Later, when Richard moved to Christchurch, he was drawn into ministry as a kaikarakia (1982) while worshipping with the Philipstown Māori Mission. In 1987 he was ordained deacon under Bishop Whakahuihui Vercoe, then priested by Bishop Maurice Goodall at Christchurch Cathedral in the same year.
Over the ten years leading to 1999, Richard served in the Whakatū (Nelson) region as Māori Missioner for the Diocese of Nelson, then as a minita-a-iwi and a chaplain at Nelson Hospital.
Appointed as Canon of Te Waipounamu in 1997, Richard's career also took in Ministry of Māori Affairs roles in social services: particularly in matua whangai (child and family services) and iwi development.
Bishop Elect Richard brings years of experience in youth and ministry education: ranging from overseeing apprenticeships to tutoring in ministry, chaplaincy and social work, and teaching iwi development.
Speaking at the time of his episcopal declaration, Richard Wallace said he believes his term will be a time to forge new relationships between the Maori Anglican Diocese of Te Waipounamu and tangata whenua of the South Island.
Richard also comes to the role with a firm commitment to identify, lift up and mentor a new generation of young people into leadership roles to equip the diocese for the future.
We'll talk with Bishop Elect Richard Wallace soon, in an upcoming issue of Anglican Taonga magazine.