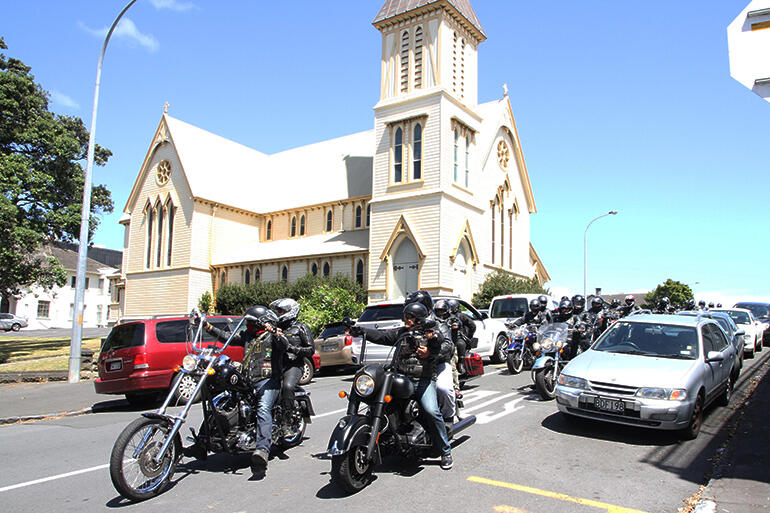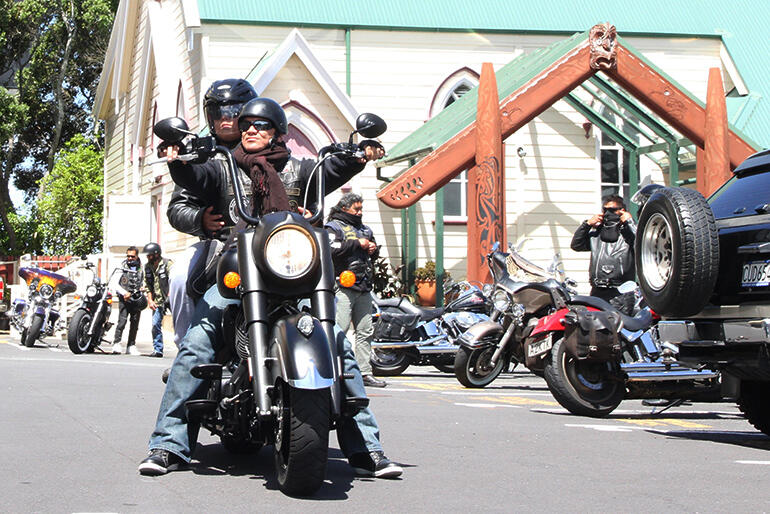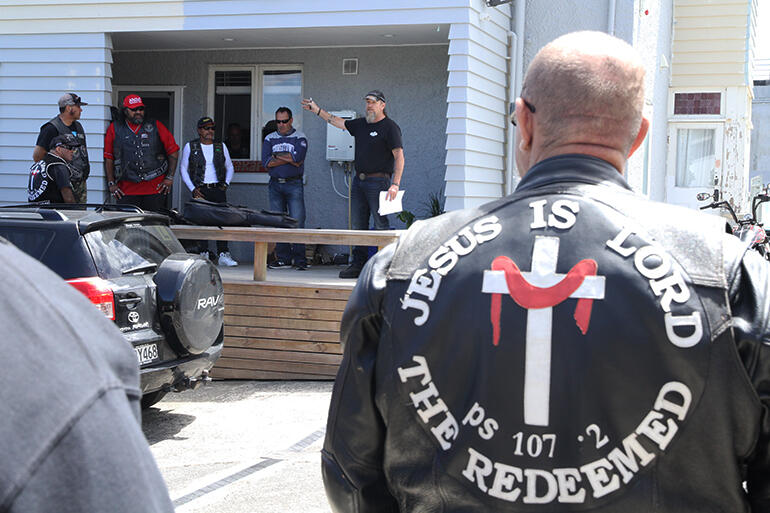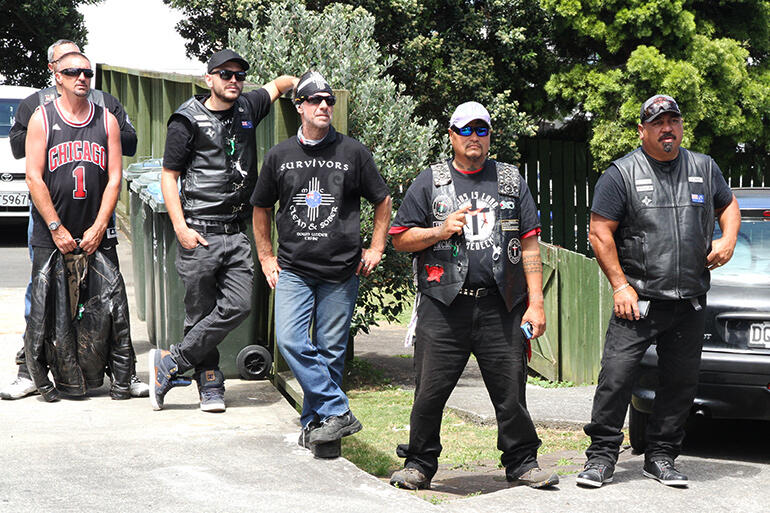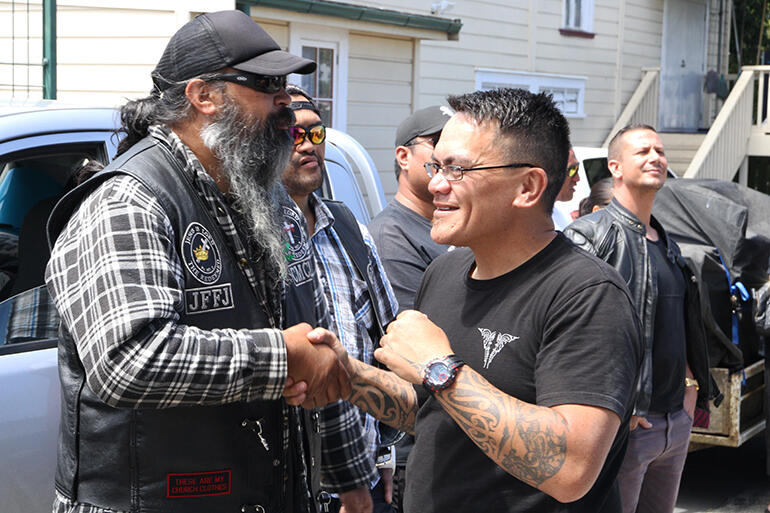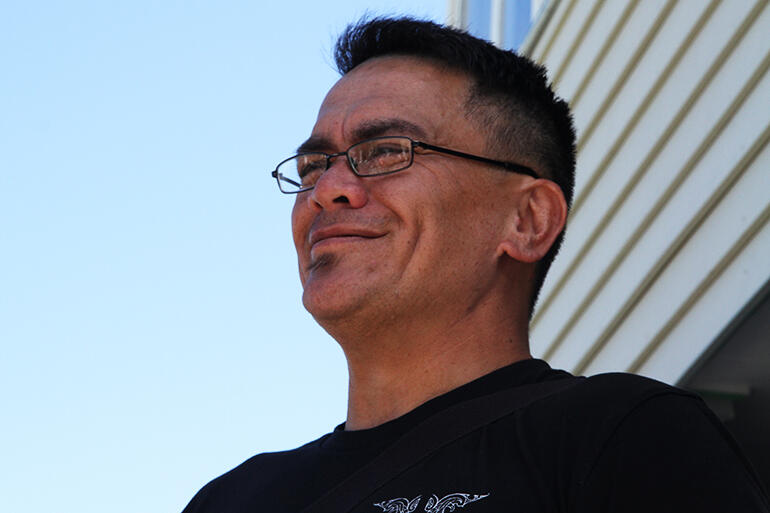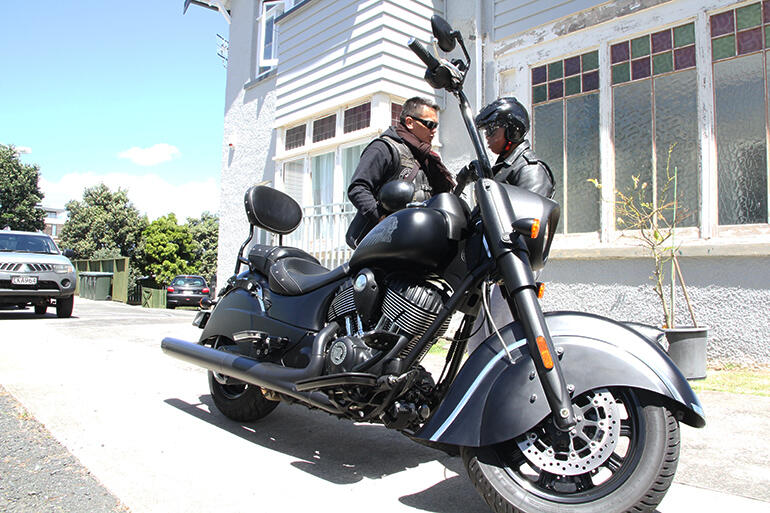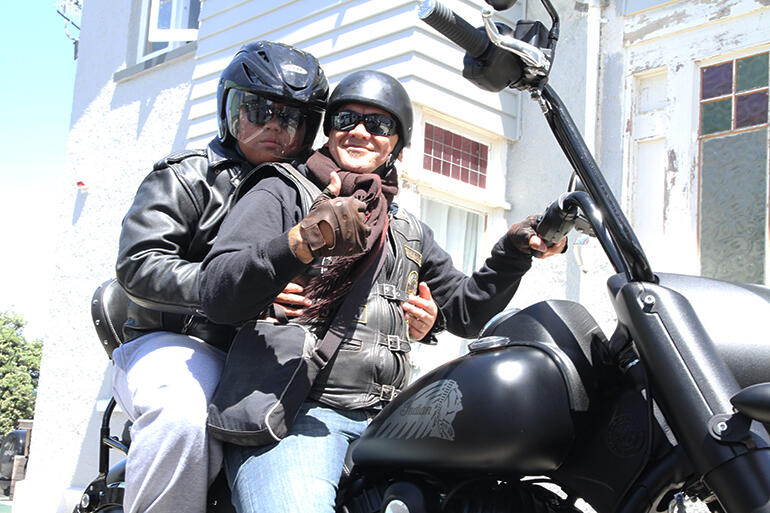 A convoy of about 50 patched members of the Redeemed Motorcycle Club thundered away from Auckland's Church of the Holy Sepulchre this afternoon bound for two days of outreach in Dargaville and Kaikohe.
Led by Redeemed President Rev Tony Brooking – who happens to be a priest at Holy Sep – Operation SOS will be hosting "Centrepiece" events in Selwyn Park, Dargaville tomorrow afternoon, and then again on Sunday afternoon at Kaikohe's Memorial Park.
Tony says each day's Centrepiece will include testimonies "from normal everyday people" who've come out the other side of domestic, drug or alcohol abuse, or who've either struggled with the loss of family members to suicide, or heard suicide's siren-song themselves.
Or maybe they've survived time in prison – or come out of gang life. Whatever.
"These stories," says Tony, "will delve into the realities of daily living for some people and help others to see these issues through a survivor's lens."
The speakers come from a range of cultures and backgrounds, he says – but "their stories have one common factor – the redemptive power of Christ."
It won't be just talk, either: there'll be plenty of music too, with reggae, RnB and other genres, provided by an eight-piece band.
While this weekend's event is an non-denominational one, it has a significant Anglican presence: There's Tony for starters (and some stalwarts from Holy Sep) and there's the Rev Jacynthia Murphy, who is the event organiser in Dargaville and Kaikohe.
That's not all – because on the pillion behind Tony for the ride north this afternoon, was young Levi Pikaahu, who's Bishop Kito's nephew.
Each day's event starts at midday. And during the hour or so preceding that, the convoy will fan out and do a flyer drop .
"The convoy," says Tony, "will be used as a draw card for communities. We're hoping the rumble of the bikes will shake the communities into action."