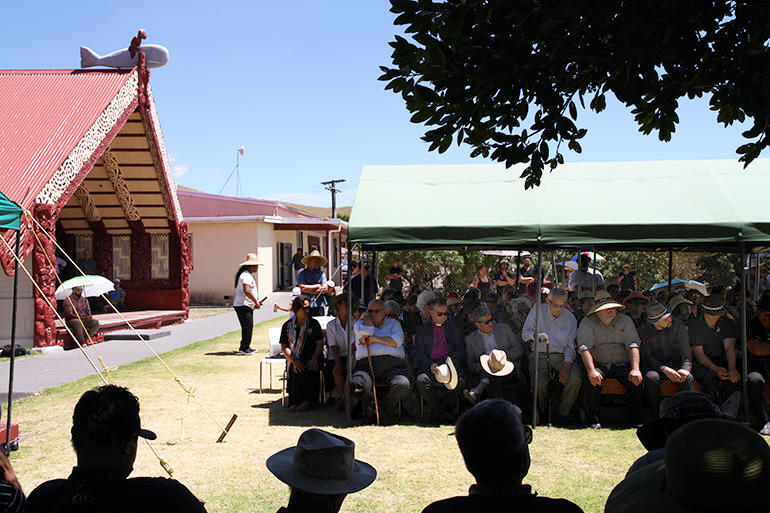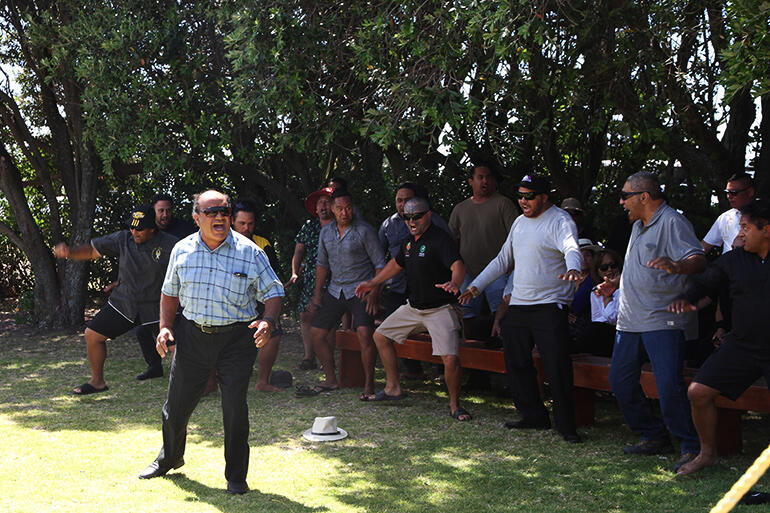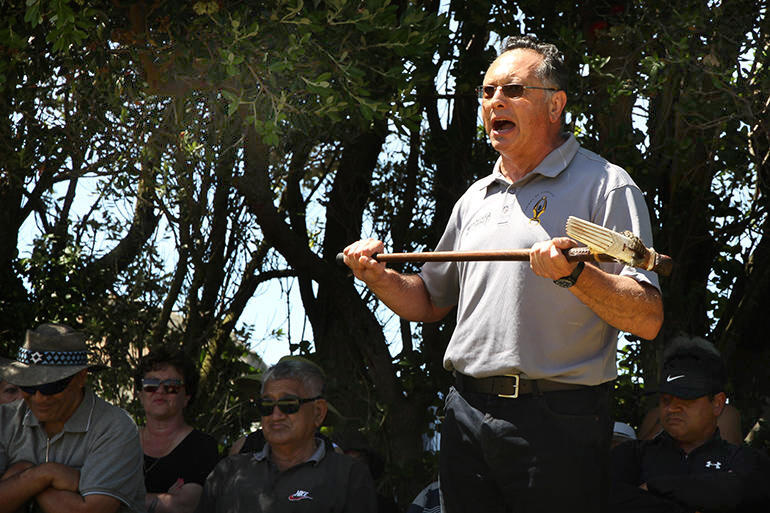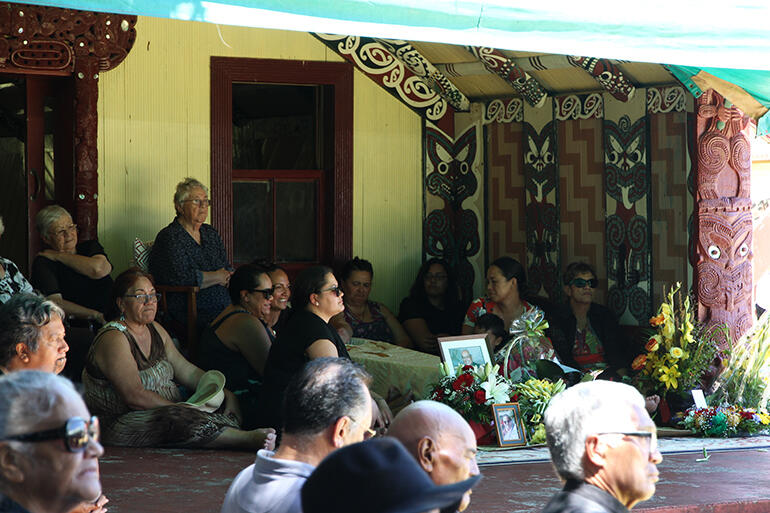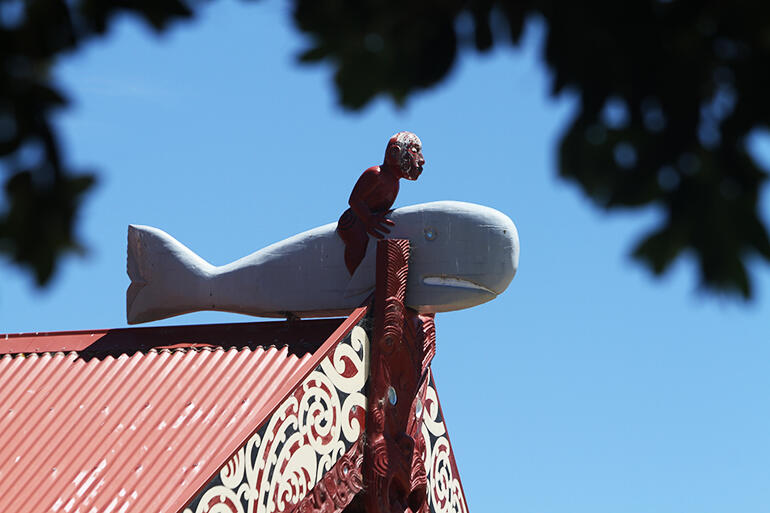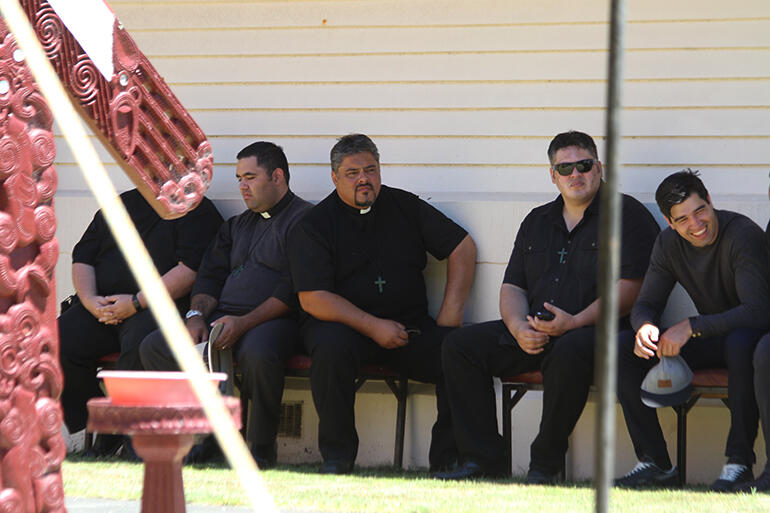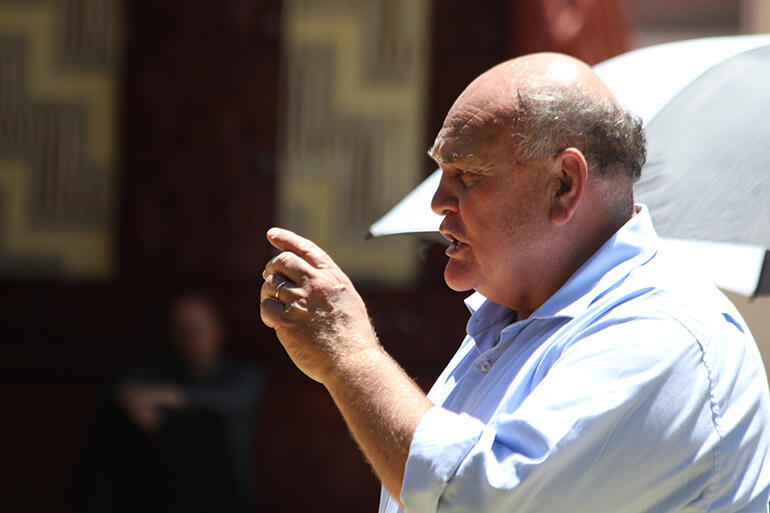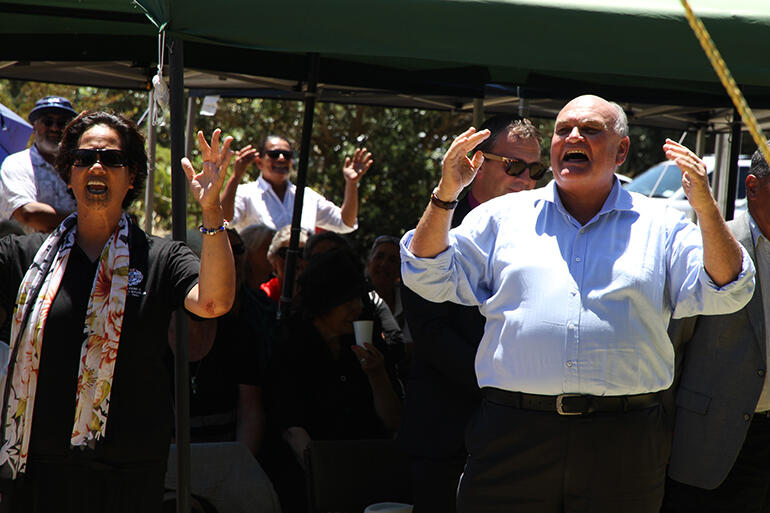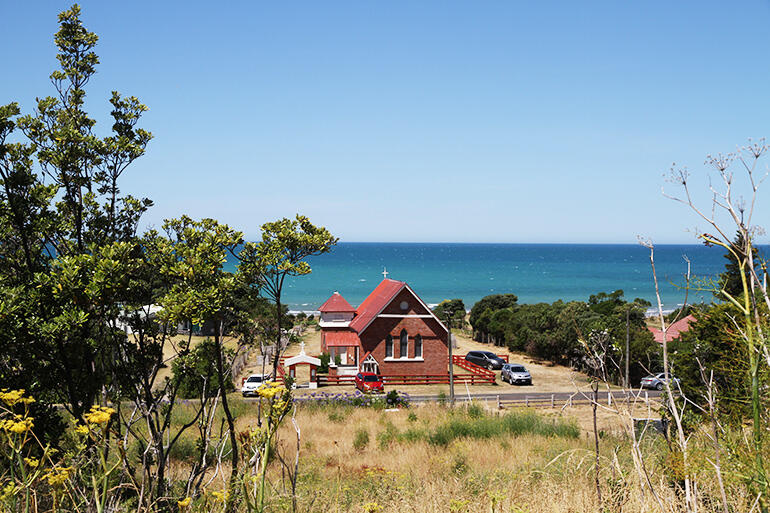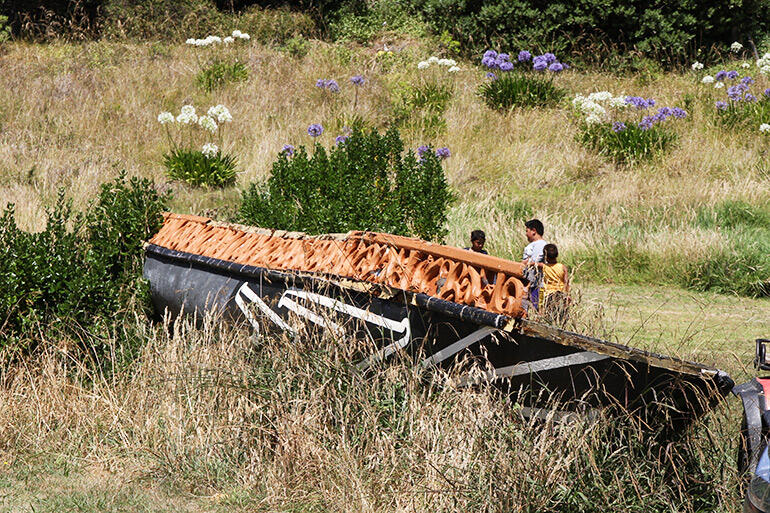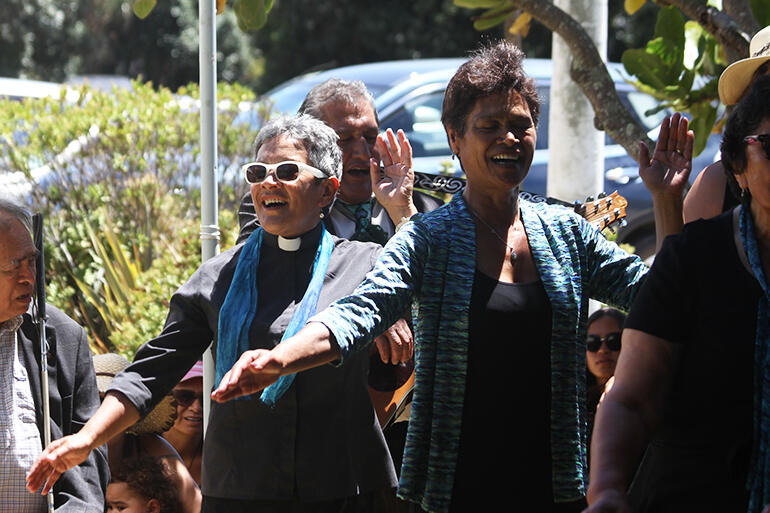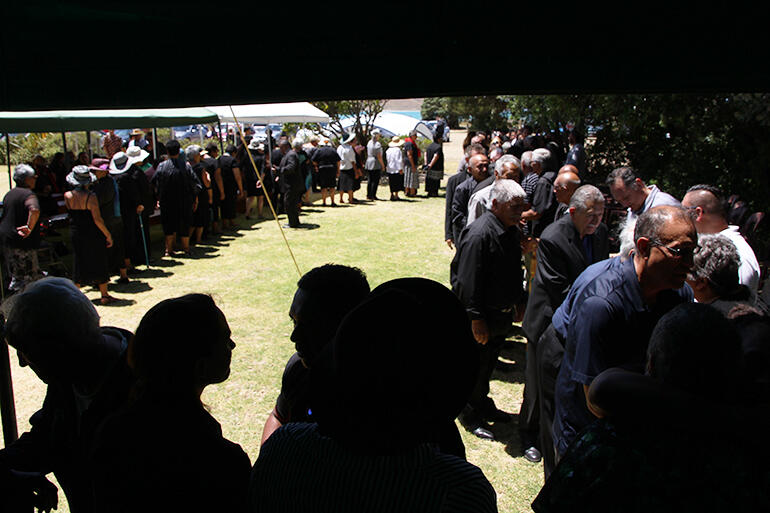 Archbishop Brown Turei today began the hikoi to his final resting place.
He lay in state at his Gisborne home last night, and at 10am this morning a hearse led a funeral procession some 40 minutes drive up the Coast to Whangara – which, as anyone who has seen the movie 'Whalerider' knows, is where Paikea landed, having ridden to land on the back of a whale.
More importantly for our purposes, it is where Archbishop Brown's beloved wife Mihi (nee King) comes from.
It is where they were married – in January 1957 – and where their eldest daughter, Julie-Ann, is buried.
Archbishop Brown will lie in state this evening in Waho te Rangi,which is one of the two wharenui at Whangara.
At 9am tomorrow, the funeral cortege will begin wending its way to its final destination, KauaetangohiaMarae, which is at Whangaparaoua, near Cape Runaway, the northernmost point of East Cape.
That is where William Brown Turei spent his earliest days, and that is where he will be laid to rest.
He will lie in state at Kauaetangohiafor two nights. His funeral service will be held at 11am on Saturday, and he will be interred at Aorangiurupa.
#
Perhaps 400 people made their way along a sunstruck Highway 35 to Whangara this morning to pay their respects to Archbishop Brown.
The speakers for the tangata whenua were Victor Walker, who is a rangatira of Te Aitanga a Hauiti, based at Tolaga Bay, and Derek Lardelli who, amongst other things, is a ta moko artist, carver – and composer of Kapo o Pango,the haka which was commissioned by the All Blacks for the 2012 Rugby World Cup.
Victor Walker spoke of Archbishop Brown's connections to Tolaga Bay – which is just up the road, and where he began his life as a Vicar. He also paid tribute to Mihi, as Archbishop Brown's tuara – the great woman behind the great man.
Derek, meanwhile, acknowledged Mihi's grandfather Karaitiana Tamararo, who gave his name to Tamararo,the kapa haka competition which has become a cornerstone of modern Tairawhiti life – and he acknowledged, too, Archbishop Brown's own role in bringing iwi and hapu together through kapa haka.
Derek also sketched how Archbishop Brown was the nexus of all sorts of East Coast tribal connections – and we heard from representatives of quite a few of those iwi when the manuhiri spoke – as well as representatives of different hahi, or Christian faiths.
Such as Charlie Pera, who is the Pou Tikanga Te Hahi Ringatu– or head of the Ringatu church – and Temple Isaacs, who is a Ratana leader.
#
The final speaker for the visitors was Selwyn Parata, who paid a gentle, heartfelt tribute to Archbishop Brown:
He tohunga ki tera mea, te ngakau mahaki,he said: which means, more or less, that Archbishop Brown was an expert at being humble and generous.
Although he had reached the pinnacle of his earthly 'career', said Selwyn, he had time for the least among us. He was humble about things that lesser men would have been rightly proud of.
Selwyn also paid tribute to the way Archbishop Brown had treasured his Mihi as the kuini o nga kuini – and said all men should treasure their queens like he had done.
It being a tuturu Maori sendoff, there was a laughter among the pain and the formalities – Selwyn Parata and Derek Lardelli saw to that.
For instance, Archbishop Brown's love of rugby was fabled – and it was known that he'd already bought tickets to test matches in the upcoming Lion's series.
So what should become of these tickets now?
Well, Selwyn had the answer – most of Archbishop Brown's whakapapa connections were to Hikurangi, which is to the north of Whangara, and which is where Selwyn himself comes from.
So it was perfectly logical, he said, that the tickets should go to him.
But no, said Derek. Hadn't Selwyn just extolled Mihi as kuini?And therefore shouldn't those tickets go to one of the queen's men? Eg to him, Derek Lardelli?
And no tangi would be complete without some contest for the tupapaku(body).
So huakina mai nga tatau o te whare!cried Derek.
Which roughly means: 'Make sure you leave the gates open!'
In other words – all you farmers and shepherds along the East Coast's lonely and lovely highways, let the bulls and cows out, and block those roads! Don't let them spirit that body away!