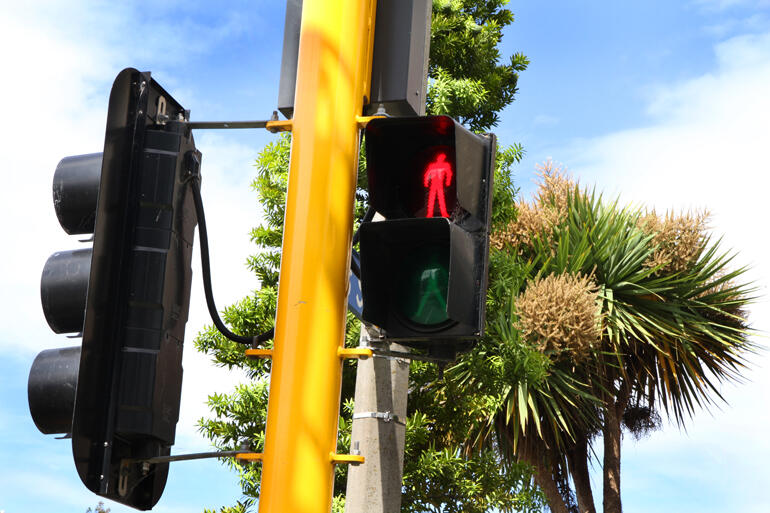 As Aotearoa New Zealand moved into the Covid-19 Alert Level system to the "Traffic Light" Covid-19 Protection Framework today, the Māori Anglican Bishops have issued a call to their communities to prioritise manaakitanga for the most vulnerable.
Pīhopa o Aotearoa, Archbishop Don Tamihere reported that the Māori Bishops have chosen to err on the side of safety for all, and to protect and uplift the most vulnerable and at risk among their whānau.
"Māori communities are particularly at risk because of a delayed vaccine roll-out to these communities, meaning they will not be at the prescribed 90% vaccination threshold by the time the new Covid Protection Framework is rolled out."
At a recent meeting of the Pihopatanga o Aotearoa governance committee, Te Runanga Whaiti, Bishop Te Kitohi Pikaahu reported that his Hui Amorangi of Te Tai Tokerau – which covers both Northland and Auckland – won't be reopening churches for general worship until at least February 2022.
Tai Tokerau have made that choice to allow time for the new framework to be bedded in and understood, and as a buffer against increased risk of community transmission when the Auckland borders reopen in mid-December.
Archbishop Don backed the decision the Tai Tokerau Hui Amorangi have made, which he recognises is appropriately cautious and wise.
"Other Amorangi may look to hold a mix of services, but only if they can do so safely while adhering to all the current health protocols. Otherwise we'll baton down the hatches to keep our whānau safe."
In the meantime, all the Māori bishoprics will continue to provide online services and non-contact pastoral ministry, which in the case of the Te Pīhopatanga o Aotearoa have been able to serve many thousands of online parishioners, both vaccinated and unvaccinated.
Archbishop Don went on to echo Bishop of Nelson Steven Maina's thoughts on responding to the new traffic light system.
"We have to remind ourselves what we're dealing with here. It's not an academic debate about personal rights and freedoms. We're dealing with a global pandemic that still threatens the lives of our people."
"If we were facing a tsunami, a volcanic eruption, or a violent earthquake, we wouldn't stand around arguing about how we feel about things. We'd move quickly to protect ourselves and each other."
Archbishop Don affirmed that in terms of setting priorities for action, this pandemic calls for the same kind of urgent response as any other natural disaster.
"We have to keep moving to protect the community, and right now vaccination is the best way to do that."
"We might have to endure temporary inconvenience to do so, but there's nothing stopping us from still being kind and from loving one another. And we do that whether we worship in person or not, or online or not."
"God is still God, and we can still give thanks for the many blessings we have, even in a time of pandemic."
The pastoral letter signed by the five Tikanga Māori Anglican bishops follows in full below.
He Reta ki Te Haahi | A Pastoral Letter from the Tikanga Māori Bishops
Kia whai kororia te Atua i runga rawa, kia mau te rongo ki runga ki te whenua, me te whakaaro pai ki nga tangata katoa.
Tangihia o tatou mate kua huri ki tua o te arai. Ma te Atua ratou e manaaki i a ratou e okioki nei i runga i te marie nui. Mana ano tatou a ratou waihotanga ki muri nei e manaaki i runga i te aroha o to tatou Ariki a Ihu Karaiti.
E te whanau a Te Karaiti, tena koutou katoa.
At the meeting of Te Runanga Whaiti o Te Pihopatanga o Aotearoa held on 27 October 2021, we joined together to make this statement:
"We fully support and strongly encourage full vaccination within a framework of tikanga/principles including grace, inclusion, embrace, aroha, tika and pono.
We stand in solidarity with the Maori critique of the new protection framework and the ongoing inequitable approach to this pandemic by the Government, and ask that they work more fully with iwi/Maori in order to realise true partnership.
We will explore ways to work with the proposed protection framework, alongside the knowledge that our tikanga and our whakapono is dynamic, resilient and responsive."
Soon, as the country moves to this new Covid protection framework, and the Auckland borders are reopened, we expect that there will be an increased risk of Covid transmission among our whanau and communities.
Throughout this pandemic our concern has been for those who are extremely vulnerable and most at risk.
This has and continues to include our Maori and Pacific Island whanau and communities, our kuia and kaumatua, our tamariki mokopuna, our health and frontline workers, and our ministry teams.
We encourage you therefore to stay vigilant and to follow all the recommended health protocols. Not just for your own sake, but for your neighbours and for your community as well.
Vaccination remains the best protection against Covid infection and its worst symptoms.
As bishops we have all been double-vaccinated, as have all eligible members of our immediate whānau. We encourage you in all humility to please do the same for the sake of your whānau and our people.
We believe that the vaccine is safe and effective. If you have questions about the vaccine please seek the advice of trusted health professionals.
As bishops, we will each be advising our respective Hui Amorangi about how to manage gathering for worship and ministry under the new Covid protection framework. We ask that you respect this advice and take seriously our concern for the care and protection of the most vulnerable among us.
We ask you also as our brothers and sisters in the faith to continue to show kindness and compassion to all. Be faithful in service and in prayer. Seek the lost and comfort those who are suffering.
Kua akona nei tatou e Ihu, "Kia aroha koutou tetahi ki tetahi; kia rite ki toku aroha ki a koutou. Ma konei ka matau ai te katoa, he akonga koutou naku."
As Jesus taught us, "Just as I have loved you, you also should love one another. By this everyone will know that you are my disciples."
Let us continue to serve one another with the Love of Christ.
We will continue to hold you all in our prayers, and ask that God's peace would be upon you and your households.
Kia tau nga manaakitanga a te Atua Kaha rawa ki a koutou.
I roto i a Karaiti Ihu,
+Te Kitohi Pikaahu +Ngarahu Katene
Te Pihopa o Te Tai Tokerau Te Pihopa o Te Manawa o Te Wheke
+Richard Wallace +Waitohiariki Quayle
Te Pihopa o Te Waipounamu Te Pihopa o Te Upoko o Te Ika
++Don Tamihere
Te Pihopa o Te Tairawhiti | Te Pihopa o Aotearoa