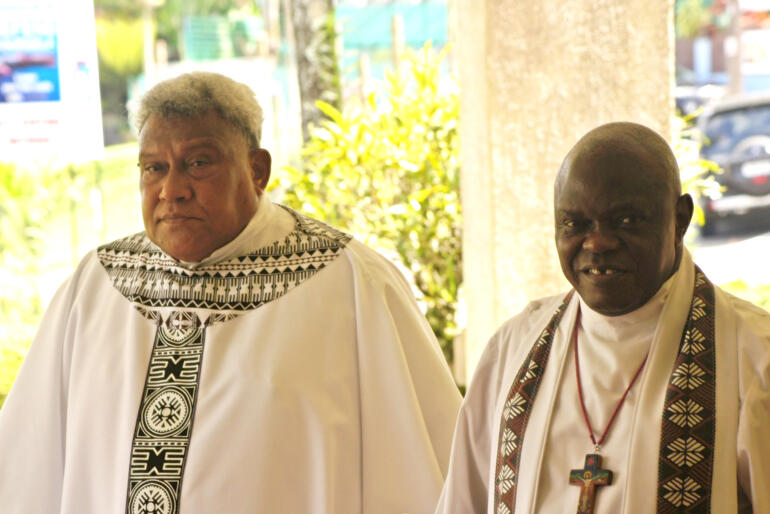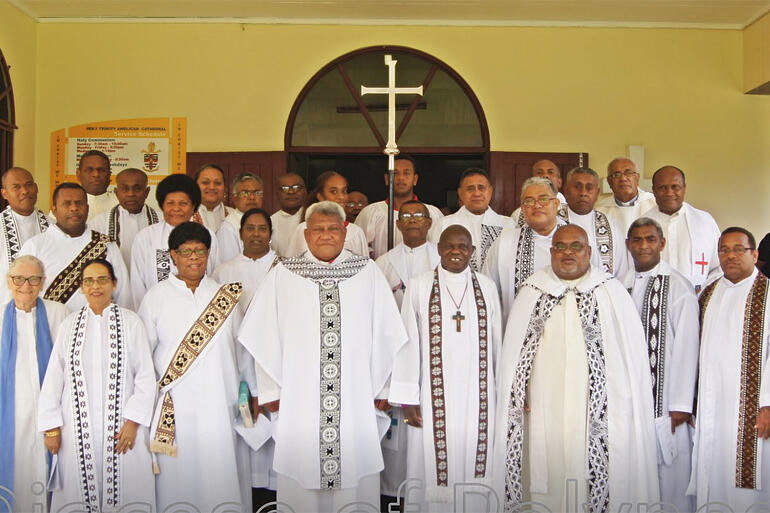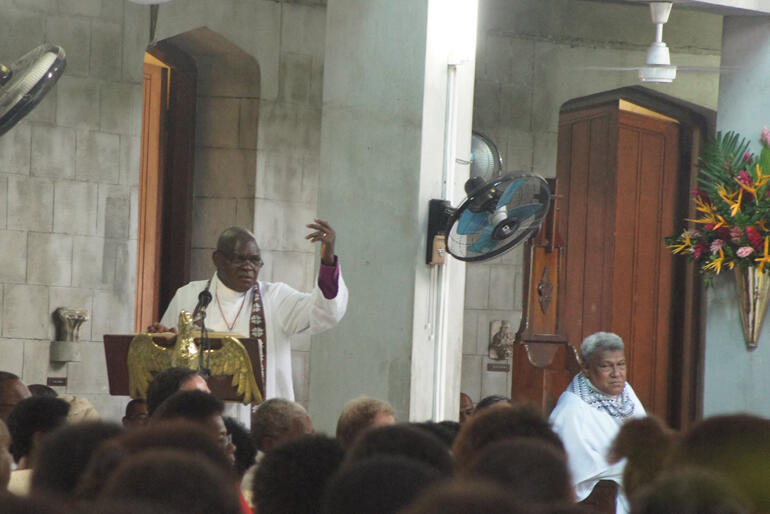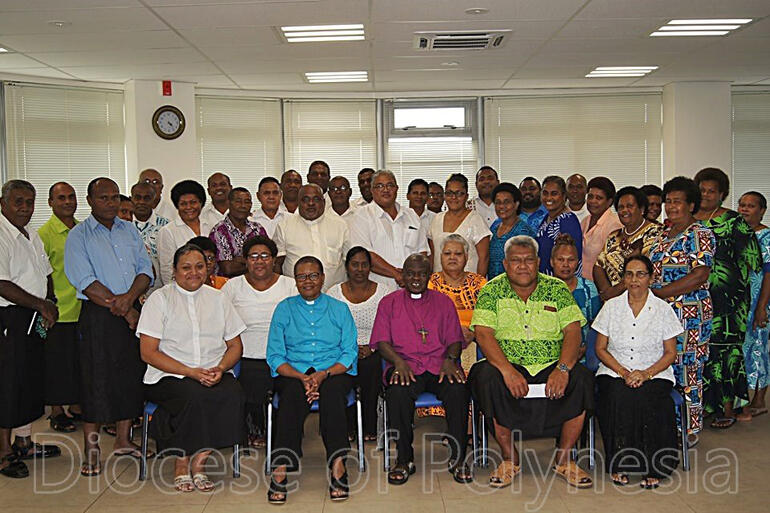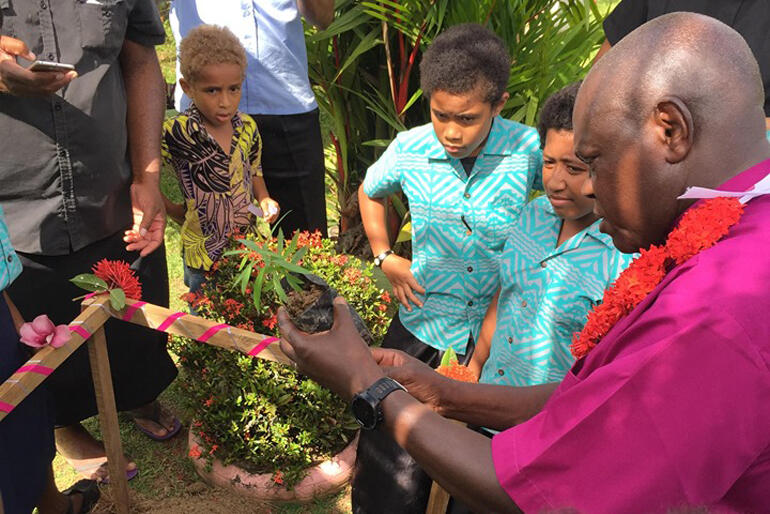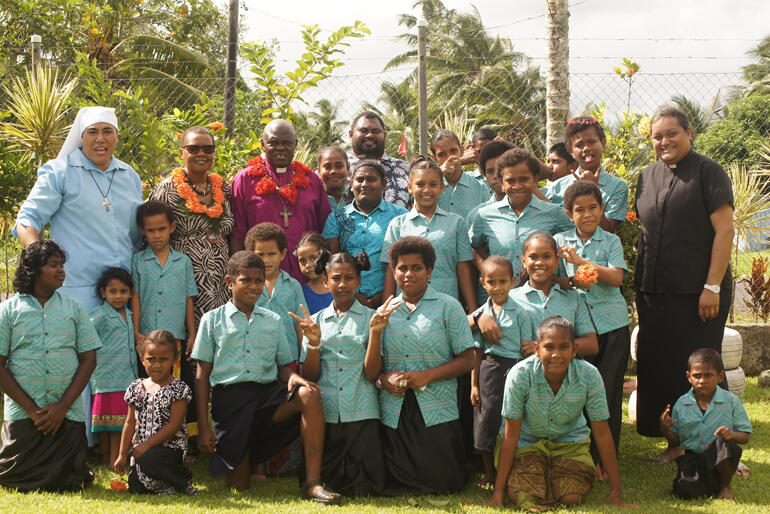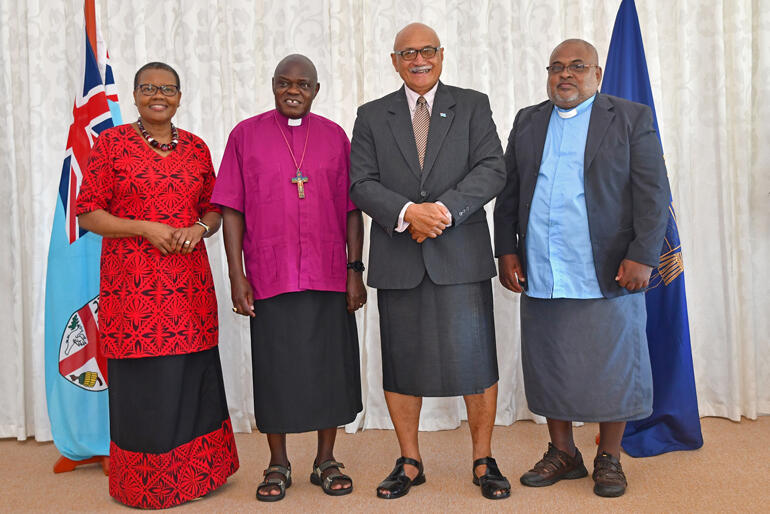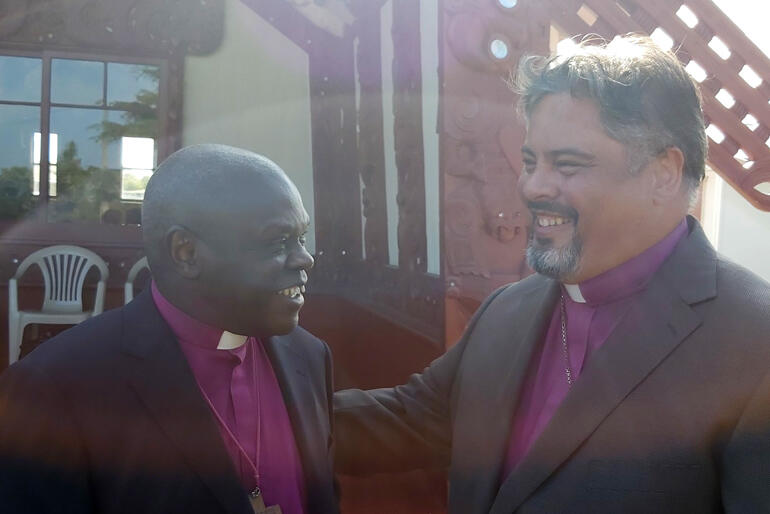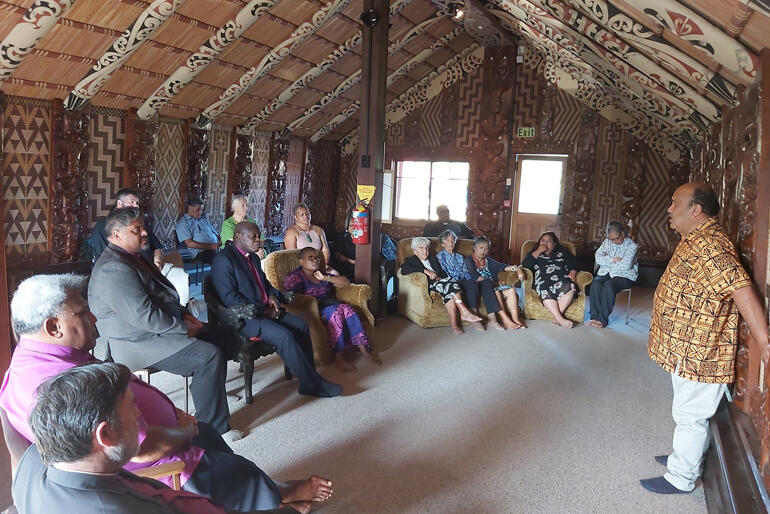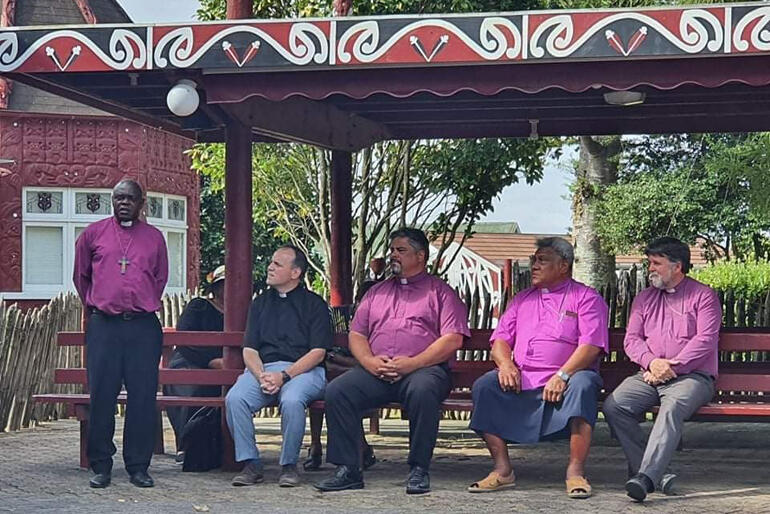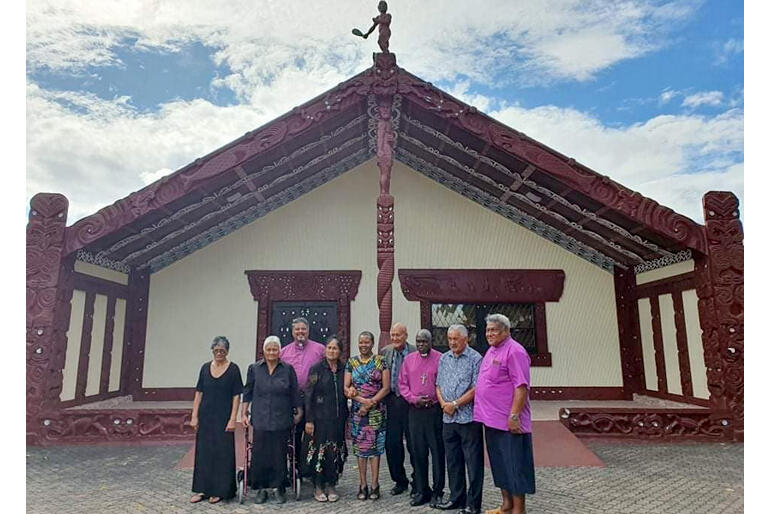 Archbishop John Sentamu and Rev Margaret Sentamu are being hosted by the Anglican Church in Aotearoa New Zealand this week following a two-week formal visit to the Diocese of Polynesia in the nations of Fiji and Samoa.
Archbishop of York John Sentamu has returned to the province to farewell friends in ministry and mission who he has kept in touch with for over ten years since his visits to this part of the Communion began.
In Fiji and Samoa he met with leaders of church and state, preached to a packed Cathedral in Suva and spent time sharing stories from life and mission (talanoa) with clergy and spouses in the two countries.
Archbishop Fereimi Cama welcomed Archbishop John and Margaret Sentamu to Fiji where they stayed from 6-12 February. During the week they spent time with diocesan ministry staff based at the Moana Anglican Services and Teaching Centre (MAST) in Suva, led ministry and mission discussions with clergy and spouses from Viti Levu, Suva and Ovalau archdeaconries and visited the sisters and children living at St Christopher's Home in Nakasi.
On Sunday 9 February Archbishop John challenged the Anglican Church in Fiji to be salt and light to the world as he preached to 700 people gathered for a joint archdeaconries' Eucharist at Holy Trinity Cathedral Suva.
Rev Caroline Chambers said many there that day will take Archbishop John's message to heart as they look toward Lent,
"He shared how being light to the world demands a change in our daily life and relationships – in the church, the community, the country and the world, especially with those who are different from us." she said.
"It was a good opportunity for Pacific Anglicans to meet people who have international standing, not only in the church but in the world, yet we could relate to them because we are all followers of the way."
"These occasions make us aware that we belong to a much bigger community in the Anglican Communion, and it's an incentive for us to pray for them and the work they do."
Fiji's President Jioji Konrote and British High Commissioner to Fiji Melanie Hopkins received Archbishop John and Rev Margaret Sentamu during their visit, while in Samoa they met with Head of State Va'aletoa Sualauvi II and with Prime Minister of Samoa Tuilaepa Malielegaoi, as they represented the Anglican Church alongside diocesan leaders.
In both countries Archbishop John challenged Anglican communities to take action on environmental sustainability in their ministry and to see care for creation as essential to mission. In Nakasi he planted five 'yasi' (sandalwood) trees at St Christopher's Home and talked with diocesan leaders about the possibility of solar energy as a sustainable power source in the Pacific.
In Samoa, Archbishop John visited All Saints' Anglican School and church communities in Savai'i and Leififi. In Apia he led a mission vision session with church leaders and parishioners to discern how the Anglican Church in Samoa can best share the good news of Jesus over the coming decade.
Archbishop John and Margaret arrived in Aotearoa New Zealand this week where they were welcomed in Gisborne by Pīhopa o Aotearoa, Archbishop Don Tamihere and Pīhopatanga leaders. Alongside Archbishop Fereimi Cama and Archbishop Philip Richardson the Sentamus had the chance to hear some history of Tairāwhiti.
Yesterday the Sentamus travelled to Rangiriri, then Taupiri mountain before they were welcomed at Turangawaewae. In the evening the Archbishops and Margaret participated in karakia with Kingi Tuheitia Potatau Te Wherowhero IV at which Archbishop John preached.
After visits with clergy and people from Waikato-Taranaki and Manawa o Te Wheke Archbishop John and Margaret will travel to Rotorua where the archbishop will preach at St Faith's Ohinemutu next Sunday.
Before heading to Te Waipounamu the Sentamus will meet with the Diocese of Wellington's senior leadership team to explore issues in evangelism, discipleship and family on mission.
The Sentamu's farewell tour finishes in Otautahi Christchurch where they will be welcomed by Bishop of Te Waipounamu Richard Wallace and Bishop of Christchurch Peter Carrell.
At midday on Ash Wednesday, the Archbishop of York will join with local clergy to lead a service at the Transitional Cathedral, then offer imposition of ashes to the faithful in front of the earthquake damaged Cathedral in the Square and then later preach at a joint Anglican-Roman Catholic Ash Wednesday service at St Mary's Pro-Cathedral.