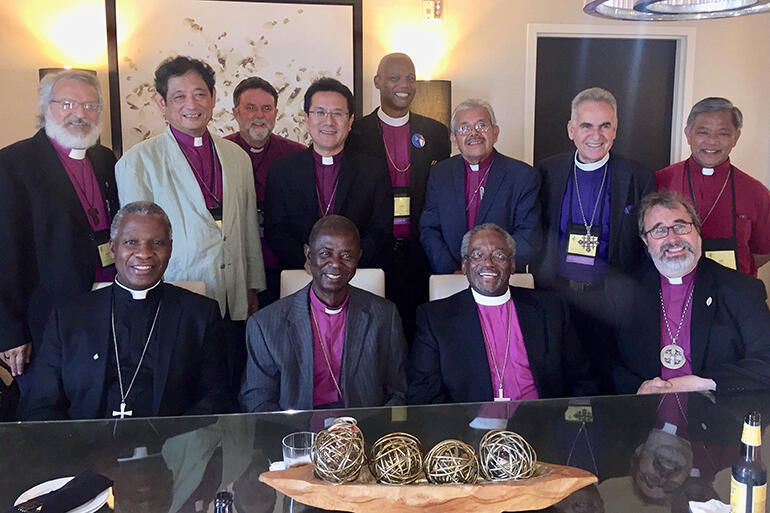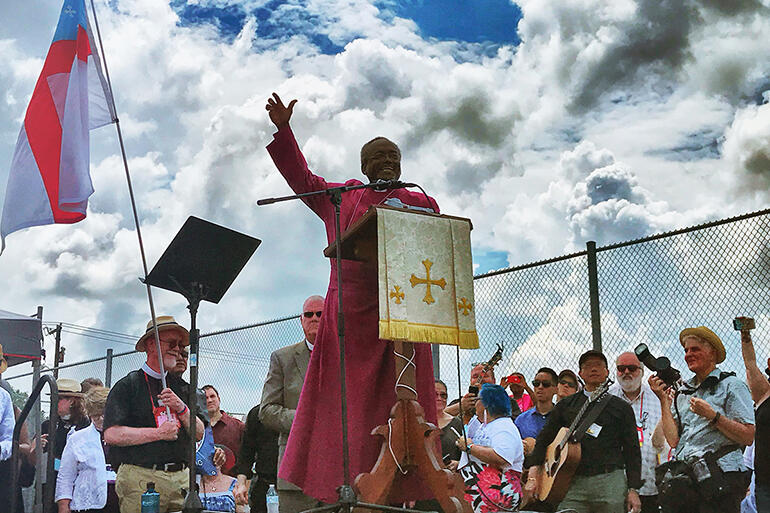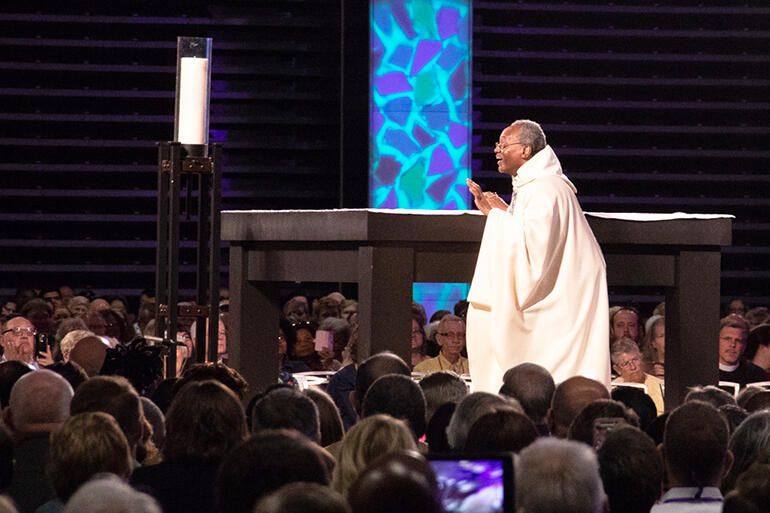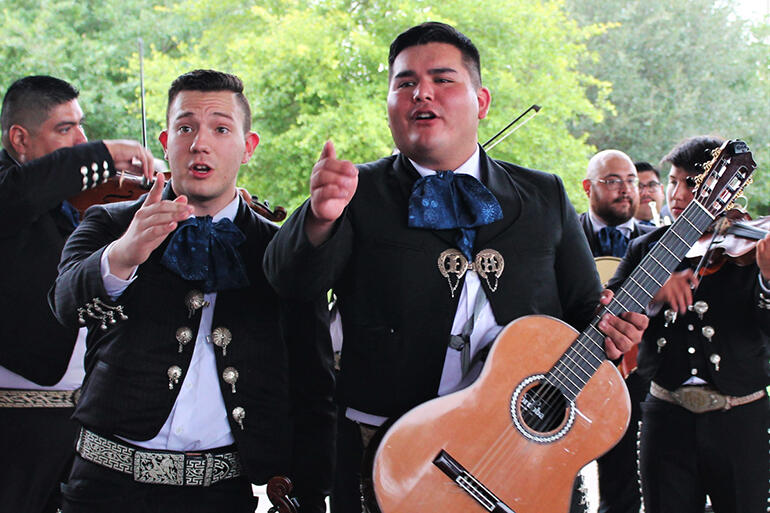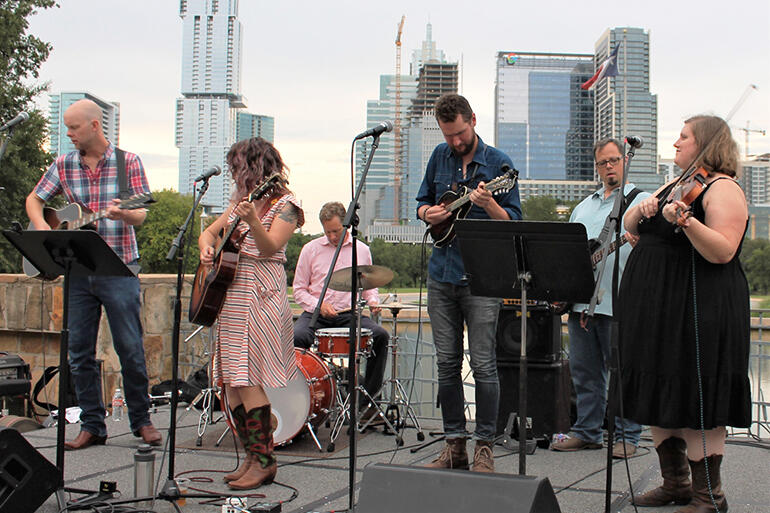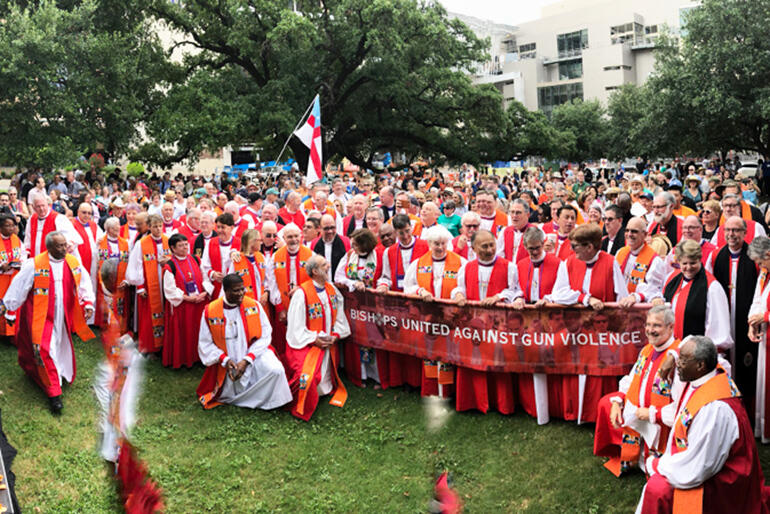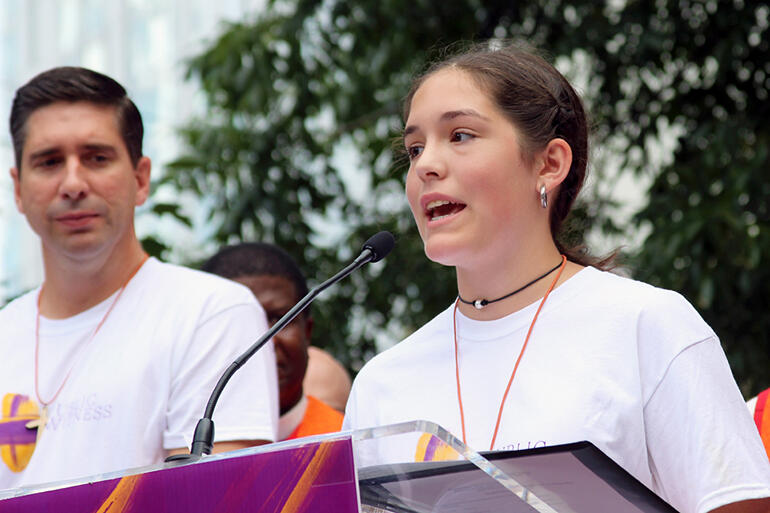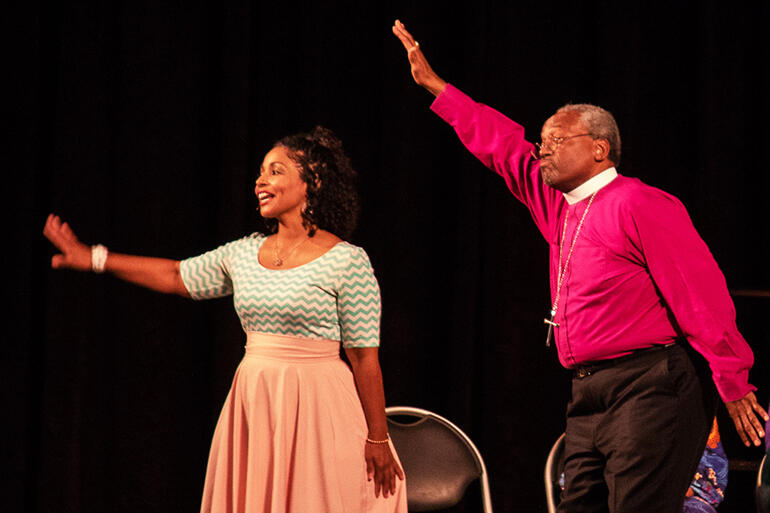 Scale. Sheer scale.
That's the over-riding impression Archbishop Philip Richardson has as he reflects on his time at The Episcopal Church's 79th General Convention, which is being held in Austin Texas, and which continues until tomorrow[1].
The General Convention – which of course parallels our General Synod – is truly a whopping affair.
"We were told it's the second largest convention in the US after the Democratic National Convention," says Archbishop Philip. "Bigger than the Republican one.
By the time the two-week TEC hui wraps up, he says, about 10,000 people will have taken part.
#
There are plenty of delegates, too – 140 in the House of Bishops, and 890 in the House of Deputies, which is comprised of clergy and laity.
TEC runs a bi-cameral system. The Bishops and the Deputies meet separately, "and any resolution has to be agreed in the promoting house," says Archbishop Philip, "and then taken across and agreed to in the same form of words by the other house."
But there's a heap of work done before a matter even surfaces in either of those houses – in legislative committees, which are much like our Parliamentary select committees[2].
These legislative committees begin their work a couple of days before the convention begins – and don't stop meeting until the day before it ends.
"Anyone," says Archbishop Philip, "including anyone off the street, can register to speak at a committee hearing on a particular resolution.
"If people had practical suggestions about how a resolution might or should be modified, etc – then the committees worked hard, firstly to understand the suggestion, and secondly to decide whether to incorporate the proposal or not.
"It's a robust system. By the time resolutions get to the two houses – and there were 498 of them – they have been well thrashed out.
"The resolutions emerge from the committees with a report, and a recommendation: accept, accept with amendments, reject, or lie on the table."
There's opportunity – but restricted opportunity – for the report and recommendations to be debated at the House stage, says Archbishop Philip "but the intention is that you deal with most of it at the committee stage.
"I think that system has some real merits," he says.
#
And what of the man of the hour?
The Episcopal hour, at any rate?
Presiding Bishop Michael Curry – he who wowed (or at least, intrigued) the world with his distinctively Black American preaching style at Prince Harry's wedding to Megan Markle?
Well, he continues to sparkle, says Archbishop Philip.
He was the preacher at last Saturday's Revival meeting – this was the 10th such meeting he's overseen so far (you can see him deliver his sermon here) "and that meeting was unlike anything I've experienced.
It was fun, for a start, "with lots of great music, and Michael, as the main preacher, was in great form.
"Whenever we saw him preach or speak at an event, or at an activity, he kept pushing his three priorities: racial reconciliation, evangelism – and climate justice."
And to reach those three goals, "the Episcopal branch of the Jesus Movement" (those are Presiding Bishop Curry's words) must adopt "loving, liberating and life-giving" ways.
#
Shortly after Archbishop Philip and General Secretary Hughes returned home, the House of Deputies took another step towards 'sacramental' marriage equality[3].
Nonetheless, Archbishop Philip sensed rather less energy being worked up about that issue than on some other matters – for example, on the readmission of Cuba to TEC.
The delegates also seemed more exercised about mission and evangelism, the wholesale revision of their 1979 Prayer Book (a momentous task proposed by the Bishops, which is outlined here) – and on two social issues which roil Trump-era America: how to stem gun violence, and how to cope with Central and South American immigrants.
On the day before he left Austin, Archbishop Philip observed two acts of public witness.
The first, which took place in a downtown Austin park, was a show of Episcopalian solidarity against gun violence.
That event was anchored by a heart-rending testimony from the family of a young Episcopalian girl gunned down in the Parkland school shooting – and by the plea of Abigail Zimmerman, who is a 14-year-old school girl from Waco, Texas, who co-led a school walkout in response to the Parklands massacre, and whom the bishops introduced to the stage as a "prophet of her age."
Immediately after the downtown park gathering, 19 busloads of Episcopalians travelled about 40km outside the city to a detention centre where many immigrant women are being held who've been separated from their children.
#
Archbishop Philip and General Secretary Michael Hughes were at the convention as part of TEC's 'International Guest Programme' which ran during its first week.
Archbishop Philip rubbed shoulders with other guest Primates on the programme – from Japan, Korea, the Philippines in Asia; from Southern Africa, West Africa, Jerusalem and the Middle East in Africa and the Middle East; and from Mexico, Central America, Brazil, in Central and South America as well as Scotland and Canada.
In addition, there were also bishops on hand from South Sudan, Liberia, Spain – and from Cuba (which, during the convention was admitted as a diocese of The Episcopal Church.) As well as bishops from the seven Latin American and Caribbean dioceses which make up the 9th province of The Episcopal Church.
Archbishop Philip says he finds these face-to-face meetings with other leaders invaluable:
"Being able to sit down and have decent discussions with Primates from around the world about the situations they're facing, the priorities they see, the challenges they face, and just building those relationships is a huge plus…
"Because it is those relationships which will ultimately hold us together."
Footnotes:
[1] Friday, July 12.
[2] See here for a list of House of Deputies committees.
[3] The resolution has in mind the eight TEC dioceses (out of 101) in which the bishop refuses to authorise the use of same gender marriage liturgies. Should this latest resolution be approved by the House of Bishops, same-gender couples in these dioceses will be able to marry in their home churches using trial-use liturgies. See the ENS report here.