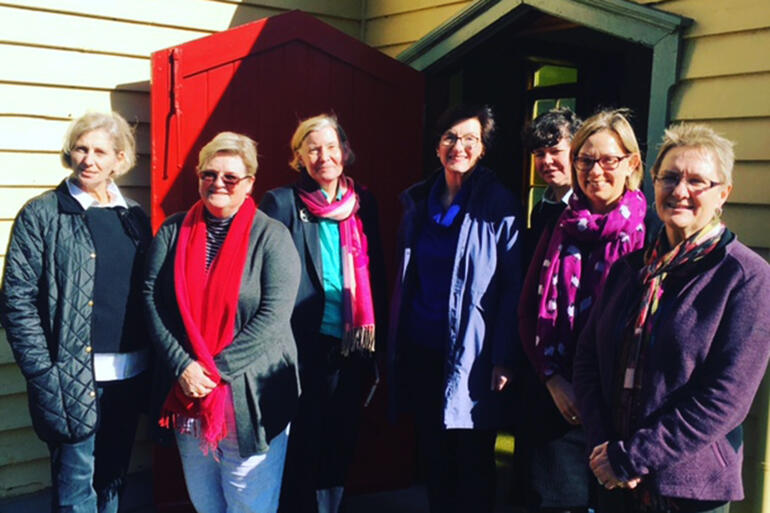 The seven trans-Tasman female bishops met last week to focus on issues of gender justice and women's leadership in the Anglican Communion.
The three-day meeting, which began on the evening of ANZAC Day[1]is the first gathering of Australasia's Anglican female bishops.
The bishops – Bishop Victoria Matthews from Christchurch, and the Bishop of Waikato, Dr Helen-Ann Hartley, and five from Australia – met at The Abbeyon Raymond Island, which is about 300km east of Melbourne.
They've issued a communiqué from their gathering, which expresses their general concern "for the well-being of girls and women across the Anglican Communion and the opportunities for them to live into the fullness of their humanity."
And they affirmed the statementdeveloped by the Anglican delegation to 61st Session of the United Nations Commission on the Status of Women which calls (among other things) for "the God-given empowerment of all God's children."
The Australasian bishops went on to say that they see "commitment to the effective inclusion of female voices in decision-making at all levels as vital for the world and the church."
In that light, they noted that the recent Oceania primates meeting"was a single gender gathering" – and that no women bishops have been included in the design group for the 2020 Lambeth Conference.
They say "they look forward to the day when women again[2]will be members of Primatial meetings across the Communion."
The bishops have served in the episcopate for terms ranging from less than two years to more than 23 years – and held this, their first meeting, "in the context of prayer, Bible study and the daily celebration of the Eucharist".
They reflected on the history and experience of women in the episcopate, and on their own provinces' moves to the ordination of women to all three orders of ministry.
To read their full statement, click here.
[1] ANZAC Day is commemorated on both sides of the Tasman.
[2] Katharine Jefferts Schori was the 26th Presiding Bishop and Primate of The Episcopal Church. She served in this role from 2006 to 2015.