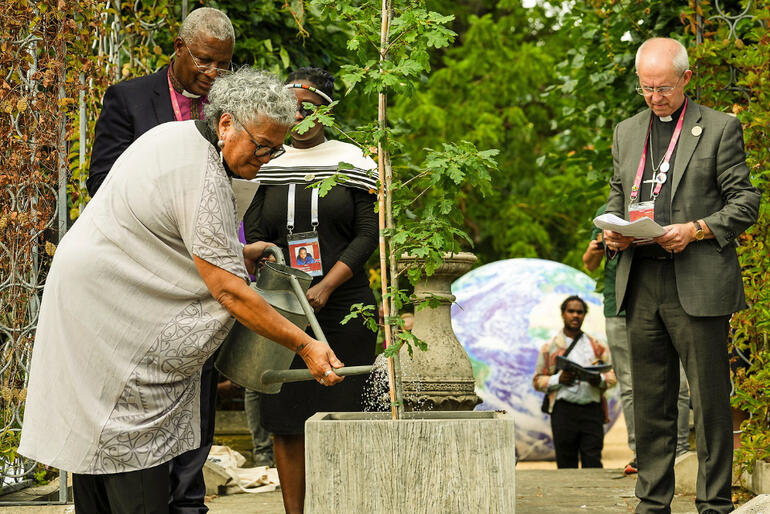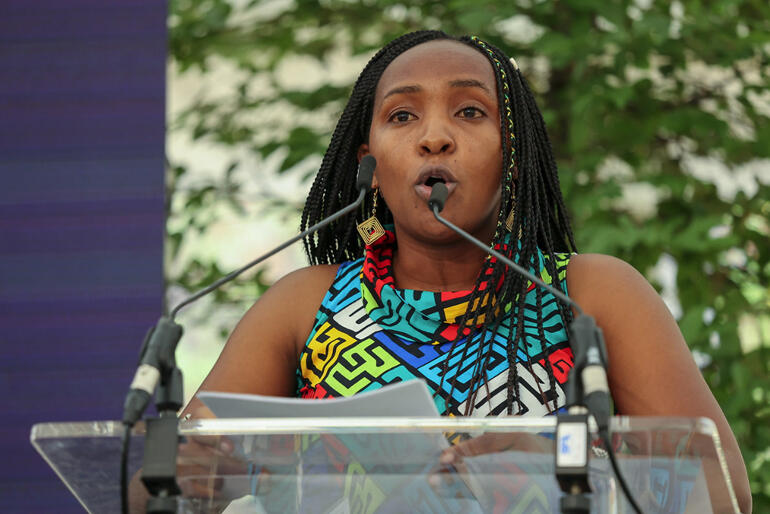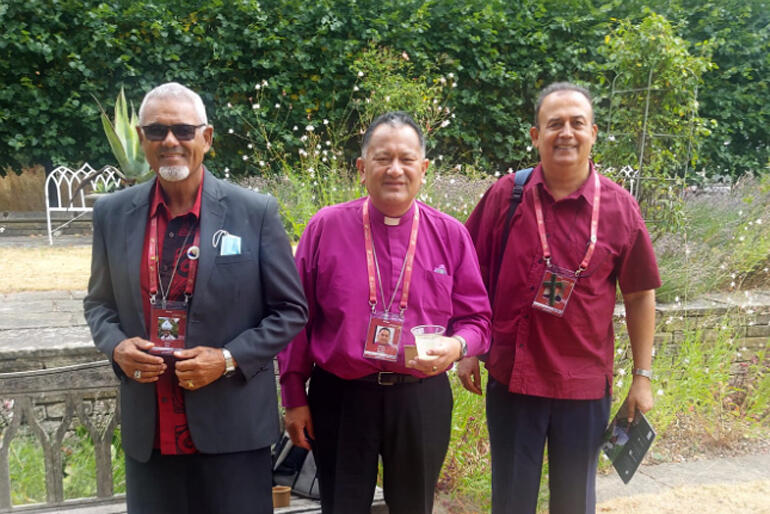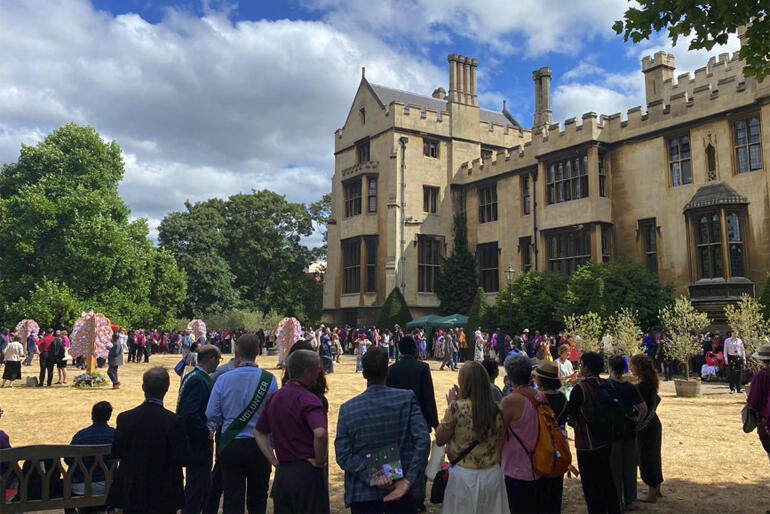 Hundreds of Anglican bishops meeting at the ten-yearly Lambeth Conference have been called to commit their churches to a ten-year tree-planting and ecosystems restoration mission, known as the 'Communion Forest'.
Bishop of Waiapu Andrew Hedge was pleased to take part in the Communion Forest launch, which he sees as a way for Anglicans to go about "embodying our action to counter climate change by acts small and large in many places around the world."
The Communion Forest initiative is part of the Lambeth call on 'Environment and Sustainable Development' which encourages bishops to build Creation care into the liturgical lives of their churches, by planting trees to celebrate major faith events such as confirmation. It asks bishops "to protect and restore forests and other ecosystems across our planet and commit to promoting tree planting at the time of confirmation, and other key life and faith moments, as a symbol of spiritual growth."
The first tree of the Communion Forest was planted in the Lambeth Palace garden on Wednesday 3 August by Archbishop Justin Welby, Archbishop Julio Murray, Primate of Iglesia Anglicana de la Region Central de America (IARCA), Archbishop of Cape Town Thabo Makgoba and Elizabeth Wathuti, a Kenyan environmental activist. Rev Jacynthia Murphy was invited to be one of the first to water the new sapling on behalf of the Anglican Indigenous Network.
Archbishop Philip was moved by the commitment of the young climate activist from Kenya who was one of those planting the first tree,
"The Communion Forest initiative challenges every Anglican, individually and collectively to make a tangible difference; to recommit ourselves to practical and symbolic action to save our planet."
"The voice of young climate activist Elizabeth Wathuti will ring in my ears and in my heart as I leave the Lambeth Conference. Her clarity, her commitment and her hope cannot be ignored. The things we can do are many, and will make a difference."
The Communion Forest initiative was developed by a global working group on climate action and responds to the Anglican Consultative Council's Mark of Mission on care for Creation.
The Lambeth Environment call doesn't stop at the Communion Forest plan. It asks Bishops to lead Anglican churches and institutions to reduce carbon emissions, lobby their nations' decision makers to do the same, and calls on world leaders to enact bold policy changes to achieve net-zero carbon emissions.
The Call also encourages Anglican leaders to challenge wealthier nations – and those with greatest responsibility for climate change – to take the lead on climate action and just financing to help all countries to reduce emissions.
At the pastoral level the call asks Anglicans to help lead a spiritual change in human attitudes toward Creation,
"Humanity needs a spiritual and cultural transformation. We must see the world differently: repenting of and rejecting an extractive world view, which regards the earth and all nature as something to be exploited, and embracing a relational worldview, espoused especially by indigenous peoples, which sees the profound interdependence of all creation."
Archbishop of Canterbury Justin Welby introduced the Communion Forest project in a message for the Communion,
"I encourage you to join in this exciting initiative in your way, whether by protecting a precious environment, restoring a degraded one or planting something new."
"All these activities are spiritual acts too, for: 'To plant is to hope', 'To protect is to love' and 'To restore is to heal – to share in God's reconciling work in all creation.'"
On Wednesday Archbishop of Canterbury Justin Welby prayed that the tree planted at Lambeth Palace will be the beginning of one of the world's most widespread and diverse environmental projects.
"We hope to see landscape protection and care for creation exhibited by churches and parishes in every corner of the world as a historic legacy of the 2022 Lambeth Conference."
Find out more about the Communion Forest here.