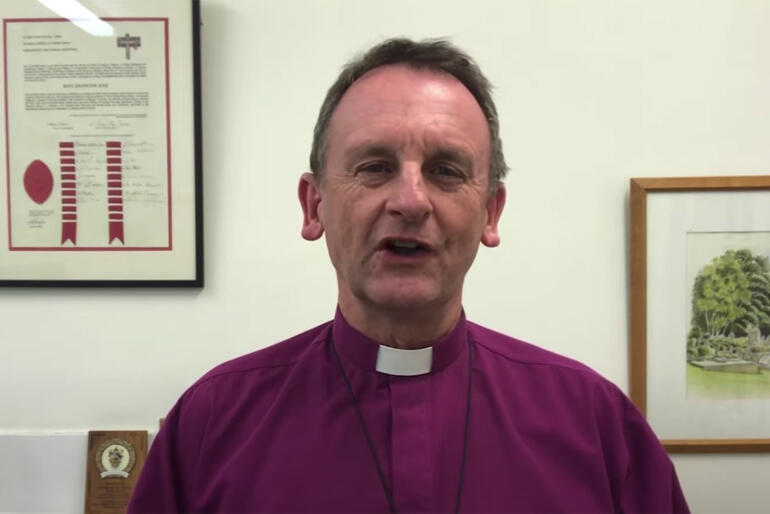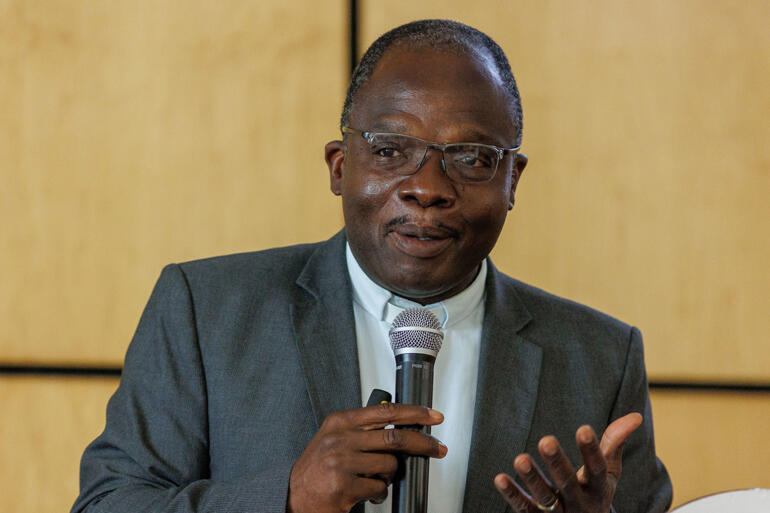 A group of 18 clergy from the Diocese of Auckland have gathered at St John's Theological College for a critical look at the intersections between faith and science.
Led by Dr Jacquie Bay and Dr Emily Colgan, the Anglican Communion Science Commission pilot workshop welcomed input from two experts who took part at the event on Thursday 20 April: Anglican Communion Science Commissioner Professor Emeritus Andrew Briggs of Oxford University, and Professor Sir Peter Gluckman, former chief science adviser to the Prime Minister, now President of the International Science Commission.
Bishop Ross Bay, who is the Anglican Communion Science Commission's lead bishop on faith and science for Aotearoa, New Zealand and Polynesia, reports that two key questions underpinned the day's conversation.
"We were asking: 'How can the church take from the riches of science to enhance our understanding of God's activity and our mission?' and,
'How can the church offer back to science some sense of the impact of science on human life and on human ethics?'"
Dr Emily Colgan encouraged the group to consider three questions addressed to local church leaders by the Communion's Science Commission:
- As a church leader, what is your understanding of the role science plays in life?
- Where do you see scientific knowledge/insights or ignorance of science having an impact on ministry? and,
- Is science seen as trusted and authoritative in your community/society?
This first workshop in Aotearoa New Zealand will help the Communion-wide Commission to gain some feedback on this context as part of their work towards a future Oceania regional lead bishops' conference on faith and science. The Anglican Communion Science Commission is also undertaking pilot workshops to support their planning for regional conferences in Africa and the Americas.
Bishop Ross Bay was energised by the fresh approach to ministry that the Commission's work has the potential to bring,
"It's a wonderful opportunity for the church to engage in a different sphere of mission…and I'm excited to see what we will be able to do with the Commission as these next years unfold."
* * * * * *
This week the Anglican Communion Science Commission(ASSC) has announced that senior Ghanaian virologist, Rev Prof Kwamena Sagoe will take up the role of Commission Co-chair.
Professor Kwamena Sagoe is an Anglican priest in the Church of West Africa and works as Head of Virology in the University of Ghana's Department of Medical Microbiology.
He has been a Commissioner since the inception of the ACSC in 2021, and will serve as co-chair alongside the Church of England's Bishop of Oxford, the Rt Rev Dr Steven Croft.
Prof Sagoe has research interests in genetic variability and implications for viral function, vaccine development and therapeutics, and blood-borne viruses.
Secretary General of the Anglican Communion, Bishop Anthony Poggo welcomed Professor Kwamena Sagoe's appointment as ACSC Co-chair this week,
"As a scientist and a priest, Professor Sagoe personifies one of the objectives of the ACSC – to strengthen the links between faith and science."
Professor Sagoe says that the field of science and faith intersects with some of the biggest challenges the world and people of faith are facing today.
"Technological advancement, environmental degradation, climate change, and several other issues have made it paramount for the Church to actively address issues related to the nexus between science and faith." He said.
Bishop Steven Croft is pleased to welcome Prof Sagoe to leadership of the Commission, not only as a distinguished scientist, but as an Anglican who brings a perspective from the global South.
"It is very important for the Commission to work contextually and locally in different regions of the world. I am delighted about Professor Sagoe's appointment…"
The Anglican Communion Science Commission was established in 2021, at the height of the Covid-19 pandemic, and was formally launched at the Lambeth Conference of Anglican bishops in 2022.