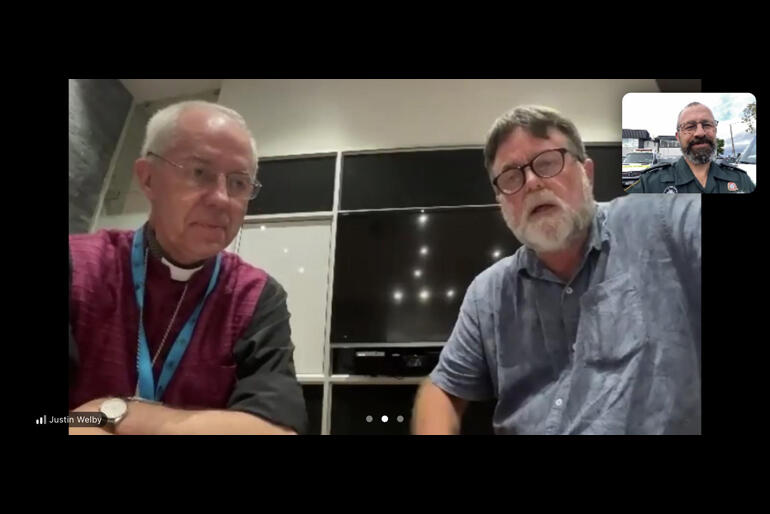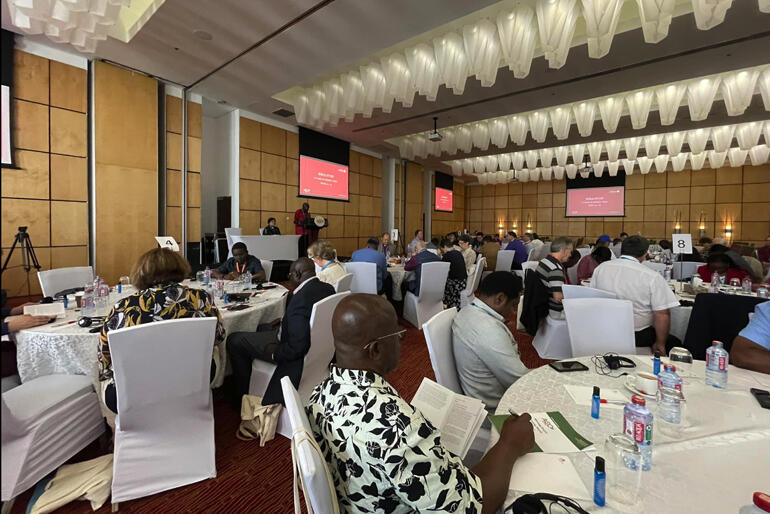 Archbishop of Canterbury Justin Welby has shared words of support and consolation for people in Cyclone-affected zones at a New Zealand Anglican Bishops meeting this week.
On Thursday 16 February the Archbishop of Canterbury joined Archbishop Philip Richardson to Zoom in from Ghana where they are taking part in the Anglican Consultative Council.
Archbishop Justin was moved to hear Bishop of Waiapu Andrew Hedge's report from his St John's Ambulance base in Hawke's Bay, where he has been working with the ambulance service in one of the areas hardest hit by Cyclone Gabrielle.
Archbishop Justin Welby shared his concern for people who have suffered harm from the floods that have led to widespread devastation of homes, kura, farms and businesses and in areas where deaths are still being reported.
Bishop of Auckland Ross Bay shared the sadness Fire and Emergency crews in Auckland are feeling at the death of his fellow volunteer firefighter Dave van Zwanenberg, who died in a landslide while responding to a cyclone emergency call in Muriwai.
Archbishop Justin shared his sympathy for everyone who is suffering the affects of Cyclone Gabrielle, particularly families whose loved ones have died or who are missing. Speaking to the wider Communion he said, "The devastation caused by Cyclone Gabrielle demands our urgent prayer and support."
At the end of Bishop Andrew's report, Archbishop Justin met members of a Hawke's Bay St John Ambulance team sending greetings from the global Anglican Communion meeting in Ghana and thanking them for their hard work bringing essential medical care to people during and after the storm.
"I was grateful to have the chance to pray with Bishops of the Anglican Church in Aotearoa, New Zealand and Polynesia, and to hear about the relief efforts of Anglicans in affected communities." Archbishop Justin said.
"I pray for the families waiting for news of loved ones, and for emergency services working under immensely difficult circumstances to help people in great need."
Isaac Beach from Te Pīhopatanga o te Tairāwhiti is also attending the ACC meeting in Ghana and he reported that the global Anglican Church body is praying for everyone in Cyclone affected areas.
"Our entire ACC membership held up in karakia this morning all our whānau in Aotearoa New Zealand affected by the impact of Cyclone Gabrielle." he posted.
"Ma te Atua e manaaki e tieki."