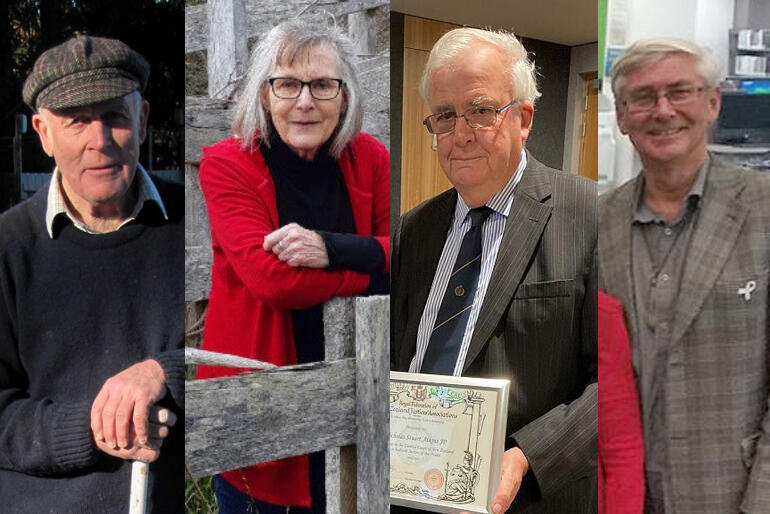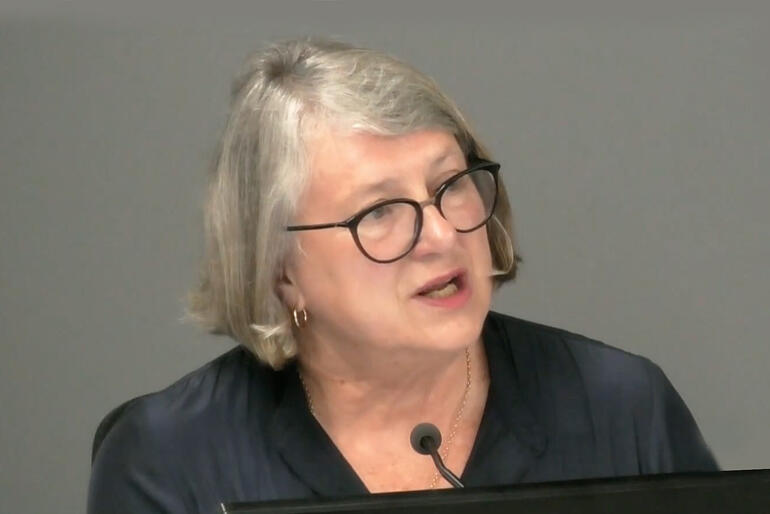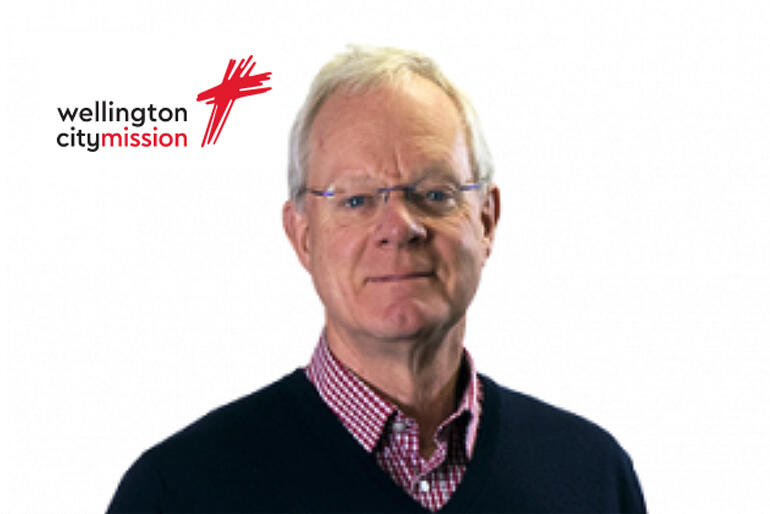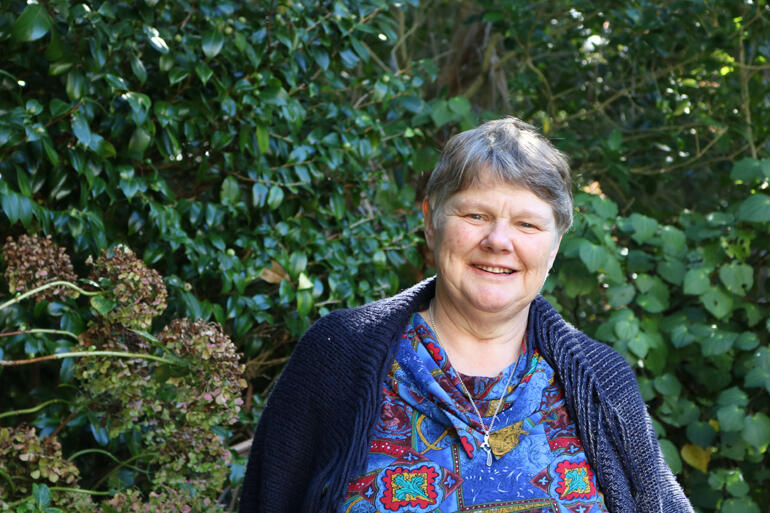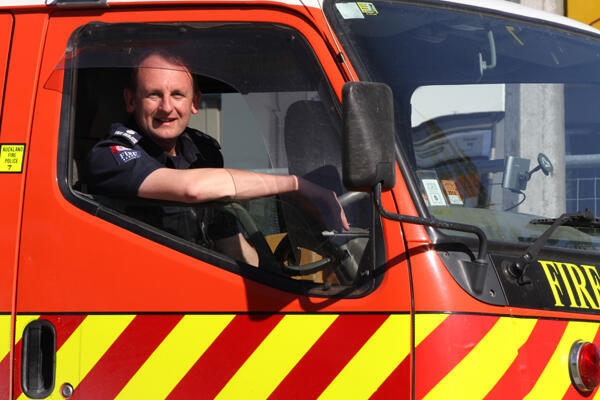 Four Anglican clergy and four Anglican lay leaders have received honours in the Aotearoa New Zealand Queen's Birthday and Platinum Jubilee honours this week that include citations for their service to the Anglican Church.
The Rev Louise Deans, Rev Vicki Terrell and Nick Atkins JP were made Members of the New Zealand Order of Merit in this year's Queen's Birthday Honours, while Rev Jon Hartley became a Companion of the Queen's Service Order and Bishop Ross Bay, Ann Somerville, Michael Scrivener and Sam Inder received Queen's Service Medals.
A brief summary of each citation that includes service to Anglican communities follows. The full listing of Aotearoa New Zealand Queen's Birthday and Platinum Jubilee Honours are available to view on the Department of Prime Minister and Cabinet's website here.
Rev Louise Deans MNZM, of Darfield, who has served as an Anglican priest for 33 years, has been appointed as a Member of the New Zealand Order of Merit for services to the community and to women. The award recognises Rev Louise Deans' work uncovering the abuse of women in training for Anglican ministry in the Diocese of Christchurch in the 1970s-80s. Her book 'Whistle Blower: Abuse of Power in the Church – a New Zealand Story' which was published in 2001, contributed significant evidence to prove the church needed a shift in institutional attitudes on dealing with and preventing abuse. Rev Louise Deans' full MNZM citation also recognises her work with Selwyn District Council, rural women, heritage restoration and tourism.
Rev Vicki Terrell MNZM has been appointed a Member of the New Zealand Order of Merit for services to the disability community. Vicki's citation recognises her work in establishing faith and disability networks, governance and work for CCS Disability Action in Wellington and National CCS Disability Action Office. Rev Vicki Terrell is also cited for her contribution to the New Zealand Disability Strategy and her membership of National Boards including Talk Link Charitable Trust and the Advisory Group of New Zealand Relay. As well as her work promoting the United Nations Convention on the Rights of Persons with Disabilities. Rev Vicki Terrell is Disability Community Chaplain for the Diocese of Auckland and a Disability Ministry Educator for the Anglican Church in Aotearoa New Zealand and Polynesia.
Nick Atkins JP, MNZM, of Christchurch, has been made a Member of the New Zealand Order of Merit for services to science and the community. Nicholas Atkins served as a vestry member and Secretary of Saint Christopher's Avonhead in the Diocese of Christchurch from 1998- 2012. The award recognises his work as a founding member of the Science Badge Award Trust, established in Canterbury in 1985 to stimulate school students' interest in science and technology. The Science Badge Award Trust now runs nationwide with 150+ schools participating annually. He has been Canterbury Westland Science Fair Organising Committee Chair since 1983. He has served the community as a Scouting New Zealand Metropolitan Zone Commissioner and District Leader, an Orana Park Education Advisory Board member and Christchurch Kiwanis Club Secretary. Mr Atkins served as a Judicial Justice of the Peace from 1989 - 2021.
Rev Jon Hartley QSO, of Wellington, has been appointed a Companion of the Queen's Service Order for services to governance and community. Rev Jon Hartley's honour recognises his volunteer work in strategic governance, leadership development and change management for organisations working to alleviate poverty in Aotearoa New Zealand and overseas. Rev Jon Hartley served as a Wellington City Mission Trustee, then Chair between 2005-2020 appointing City Missioners and developing new services including transitional housing. He served for nine years as a World Vision New Zealand Trustee and served in governance (2003-2019) for VisionFund International, a microfinance and economic development service primarily serving rural women in impoverished communities overseas. Jon Hartley established 'Bankers with Vision' in Singapore to connect banking and financial experts with communities in developing countries. Rev Jon Hartley served on the Wellington Diocesan Board of Trustees from 2015-2019 and chaired the 2018 General Synod's research group on Mission Impact Investment.
Rt Rev Ross Bay OStJ, QSM
Bishop of Auckland Rt Rev Ross Bay has been awarded a Queen's Service Medal for services to Fire and Emergency New Zealand. Since 1988 Bishop Ross Bay has served as a member of the Auckland Operational Support Unit, the largest volunteer fire brigade in New Zealand, attaining the rank of Deputy Chief Fire Officer. As Brigade training officer he built a pathway to enable young volunteers to join firefighting crews and developed training to upskill adult volunteers for specific FENZ roles. He was the first volunteer firefighter in New Zealand to pass the Institution of Fire Engineers' international examination and qualify as a Fire and Emergency New Zealand trainer, going on to tutor and coach at the National Training Centre and throughout the country.
During his time with Fire and Emergency New Zealand, Bishop Ross has offered spiritual leadership, officiating at FENZ funerals, dedications and memorial services.
Ann Somerville QSM has been awarded a Queen's Service Medal for services to the community and historical research. Prior to 2013, Ann Somerville of St Faith's Anglican Church in Rotorua, worked for more than 20 years at Rotorua Museum - Te Whare Taonga o Rotorua: curating historic exhibitions, writing local Rotorua history and training volunteer museum guides. Currently she serves as a St Faith's Ōhinemutu Anglican Parish Management Committee member and newsletter editor. Ann's award also recognises her work to recruit and train the St Faith's Kai Awhina team of guides to work with tour operators visiting the church. Ann Somerville also served Rotorua's Little Theatre in the 1970s-80s, helped revive the Rotorua branch of the Māori Women's Health League in 2017 and contributed to the Te Arawa Stories Digital Storehouse He Pātaka Pūrākau project in 2018.
Michael Scrivener QSM of Wellington, has been awarded a Queen's Service Medal for services to ethnic communities and refugees. Michael Scrivener of St Mary's Karori Anglican Parish in Wellington is cited for his 21 years volunteer service on the Hutt Multicultural Council (HMC) Executive Committee, and as its Secretary and Vice President. Michael has been an HMC Race Unity Celebration organising committee member for 20 years, overseeing promotion and logistics support. Since 2017 he has been an organiser for the Hutt Multicultural Football Tournament and HMC Waitangi Day commemoration events. He served on the Wellington Multicultural Council 2000 –2020 and was New Zealand Federation of Multicultural Council's Seniors' Council Secretary 2013 - 2017. Over his time as a St John's Anglican Church Trentham parishioner 1979- 2000 and St Mary's Karori member since 2001, Michael has often served on vestry and in works committees. He is now a community van driver, transporting people with disabilities to church services and events. He also distributes donated household items to former refugee families settling in the Wellington region.
Sam Inder QSM has been awarded a Queen's Service medal for services to the Otago and wider community. Sam Inder, who has served as church warden of St Chad's Anglican Church in Middlemarch has been received a QSM for his service of the Otago through farming, sports and governance. As a sheep and beef farmer from the 1970s Sam Inder served the Young Farmers' Club as local then National President (1974), Young Farmers Australia Study Tour leader (1976) and International Farm Youth Exchange World Conference financial organiser. He has served in many local community governance roles including as: Strath Taieri Rugby Club President, Lions Club President and Chair of Dunedin City Council's Strath Taieri Community Board. In sport he coached East Otago High School's curling team (2014), ran the Men's and Women's World Championships curling programme (2019) and various Winter Games events 2009 - 2019. He has served the New Zealand Curling Association as Executive Member, Chair and President, contributing to the annual Bonspiel National Curling event.