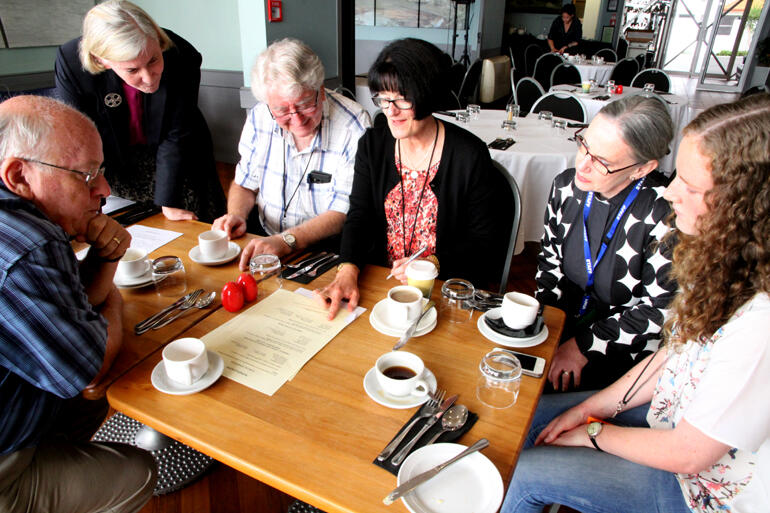 Ten women have been added to this church's highest decision-making bodies, following a motion to review gender balance passed by General Synod/Te Hīnota Whānui in May.
The Council for Anglican Women's Studies (CAWS) motion asked this church to aim for gender equality in decision-making and leadership roles across parishes, dioceses, hui amorangi and tikanga.
Dean Jo Kelly-Moore (Auckland) moved a motion on the heels of the first, requesting that tikanga review all current nominations to General Synod/Te Hīnota Whānui committees, councils and boards in light of gender balance.
The review motion passed in time for each tikanga to revisit nominations and decipher where more women could be invited into roles of responsibility.
New nominations resulted in rises of up to 22% in women's representation on some provincial bodies, with 10 more women now joining the church's highest decision-makers.
"It was encouraging to see how synod took up the challenge and nominated some great women," Dean Jo Kelly-Moore said.
Five of 15 provincial bodies now boast a 50:50 or greater ratio of women to men, including the Treaty and Partnership Commission, Archives and History Committee, Judicial Committee and the Three Tikanga Youth Commission, as well as 100% women on CAWS.
Based on initial figures (excluding CAWS) women's membership on provincial bodies has now risen from an average of 34.6% to 40.8%.
"This is good news," Dean Jo said.
"But the invitation to raise women's participation in church leadership at all levels still stands, so we have a way to go yet.
"We all need to encourage women to step forward for leadership and decision-making."
Dean Jo said the church also needed to offer training for those women who, while clearly capable, do not feel equipped to take on particular roles.