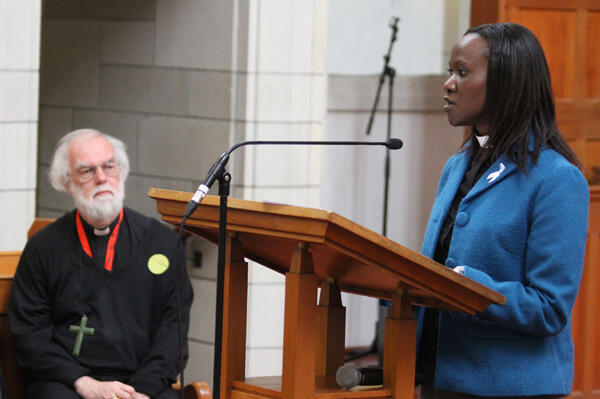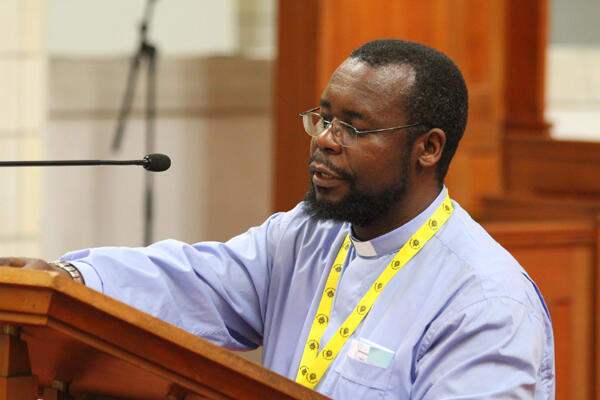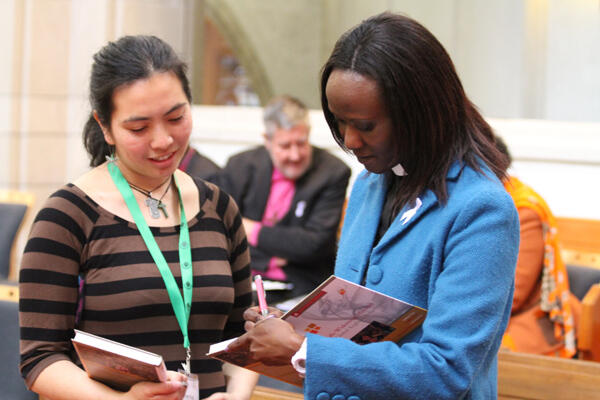 Archbishop Rowan Williams believes the Anglican Communion needs to change its approach to mission. He also thinks young Anglicans will lead the way – which is why he was so excited about a book launch in Holy Trinity Cathedral on Sunday.
The Communion's mission maps were drawn, Dr Williams said, "largely by men, largely by ordained men over 55, and largely by ordained men over 55 with a slightly paler complexion than the average Anglican".
And then, in a gesture of delight, he swung the book high over his head to launch a brand-new road map: "Life-Widening Mission – Global Anglican Perspectives" by seven young Anglican leaders.
Echoing a theme stated earlier in the ACC meeting, Dr Williams said the book showed that the youthful contingent of the Communion was making its own maps and charting its own course, "not in rebellion against tradition but simply getting on with it."
The book has been edited by Dr Cathy Ross (Aotearoa New Zealand) and brings together first-hand reflections on mission from local mission contexts and in response to the Edinburgh 2010 global mission conference which the group attended.
One of the writers, Rev Irene Ayallo (Kenya), spoke at the launch, saying the book reflects "what we learned, what challenged us, and what frustrated us" at that conference.
For her it was important to be there to help represent "a category, a dynamic group whose participation in our churches is still wanting".
Irene has the tools to work out what that means. She's just completed a PhD. in Public Theology through St John's College and the Auckland's University of Technology on Kenyan people's participation in public policy.
Irene Ayallo's chapter on holistic transformation of society towards justice is joined by contributions from Rev Vicentia Kgabe (South Africa) on youth as agents of mission, Rev Kwok Keung Chan (Korea) on integrated evangelism and social action, and Rev Kapya John Kaoma (Zambia) on ecological justice.
Together with Andrew Thompson from the Episcopal Church USA, they cover the Communion's Five Marks of Mission in the book.
There's also a young woman's feminist critique of representation at Edinburgh 2010, a proposal for the role of visual arts in mission, and an essay on Western ethnocentrism from the National Indigenous Bishop for Canada, the Rt Rev Mark MacDonald.
• "Life-Widening Mission – Global Anglican Perspectives" is published by Regnum Books International, Oxford, and is available from the Anglican Communion Office, www.aco.org, for £15.