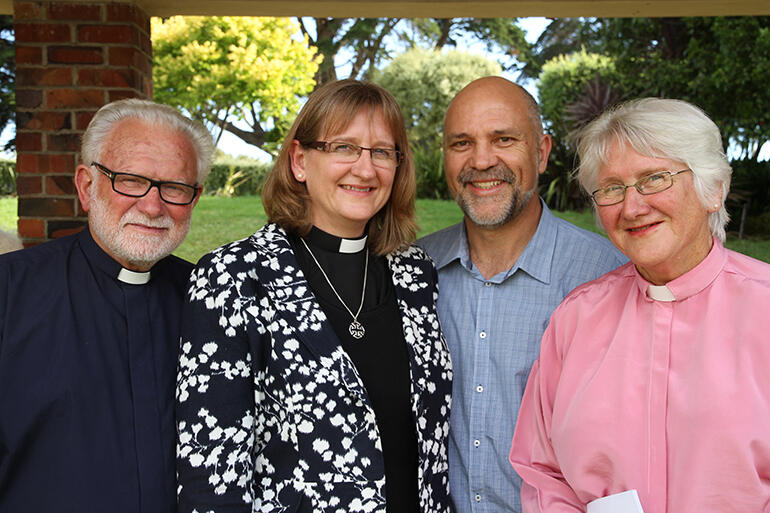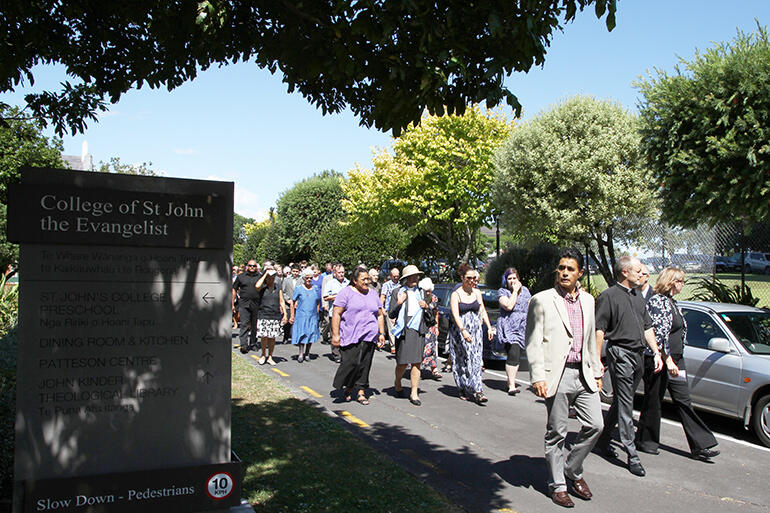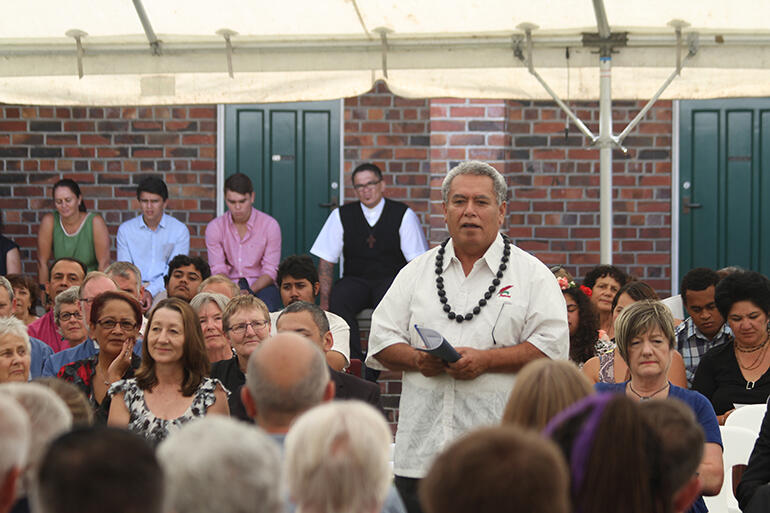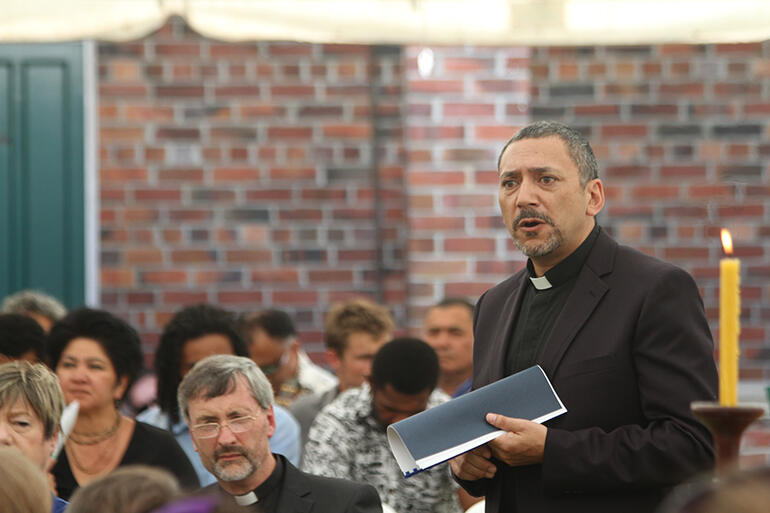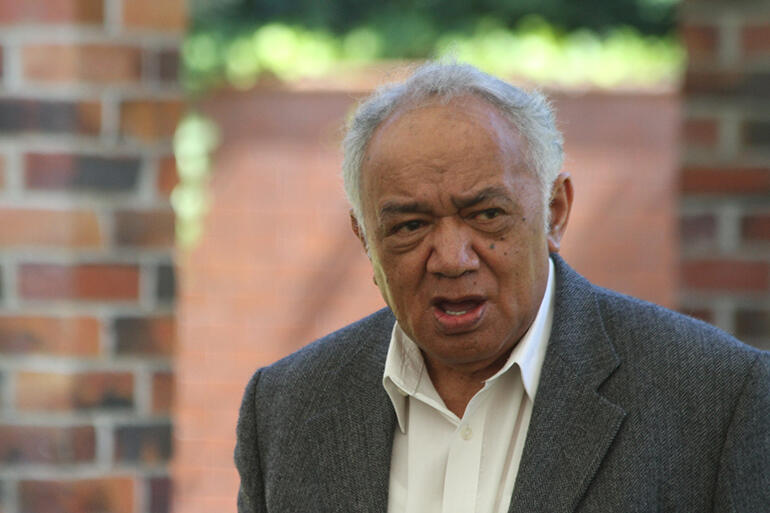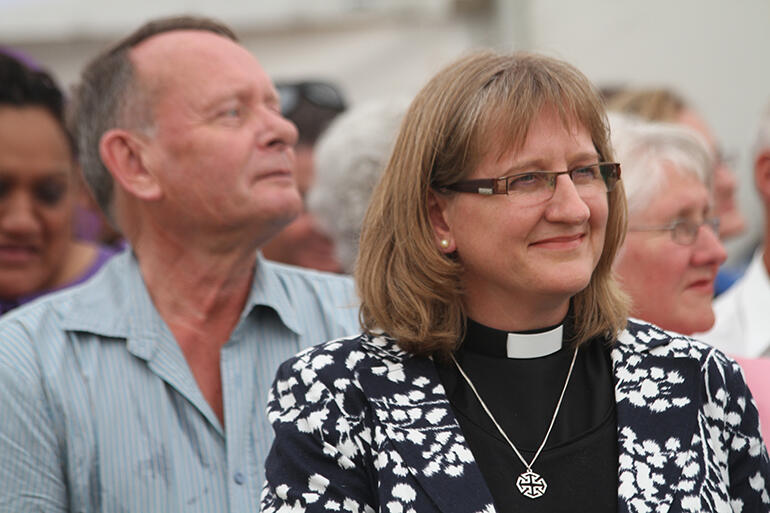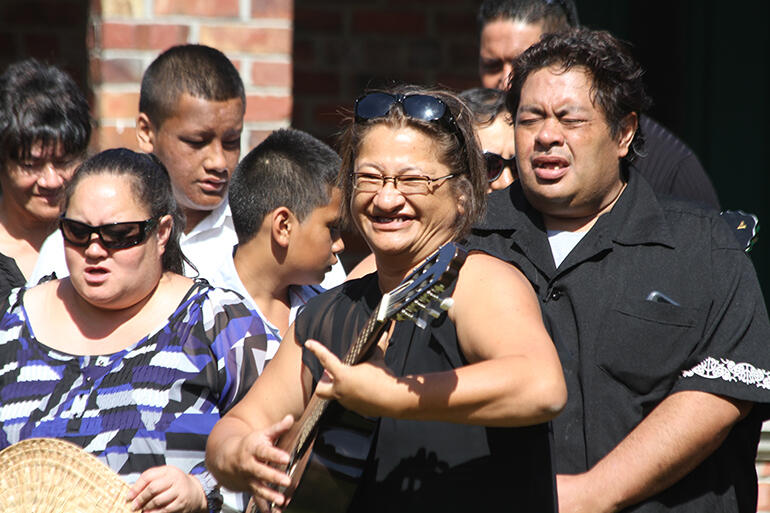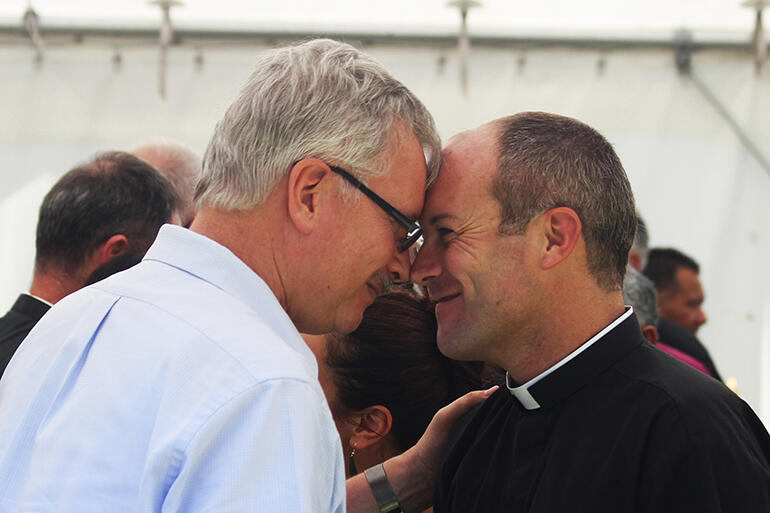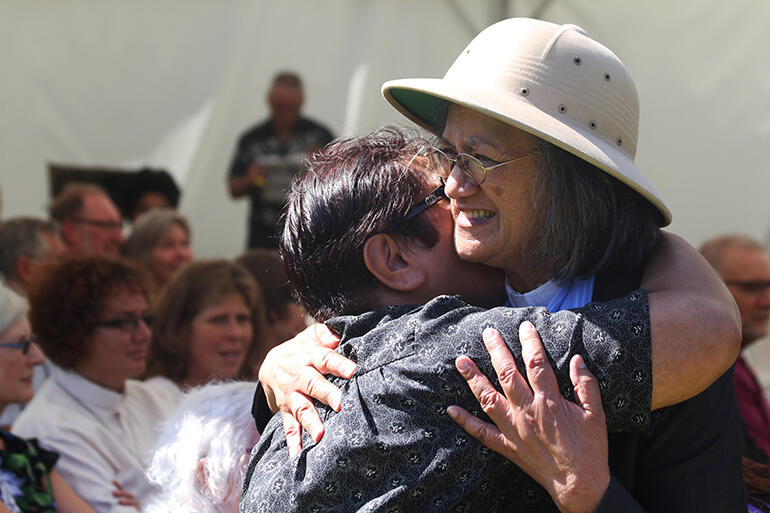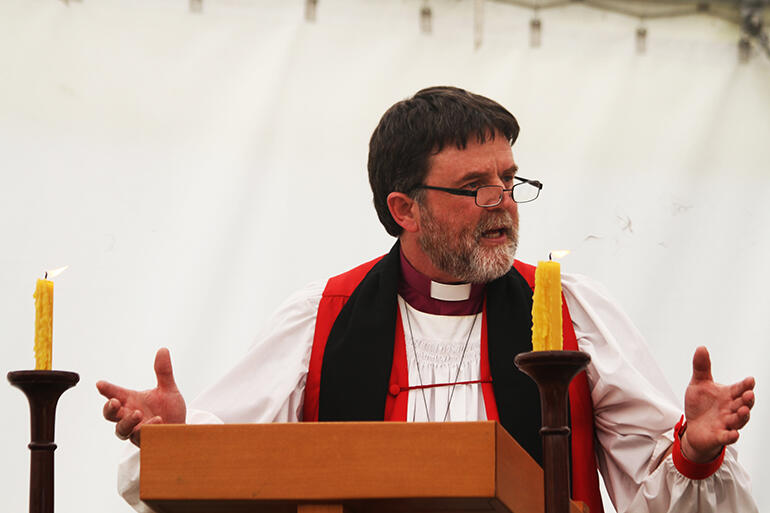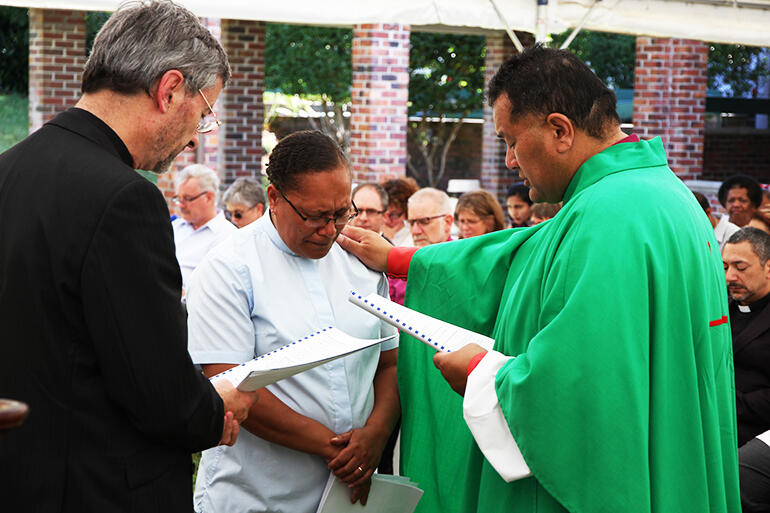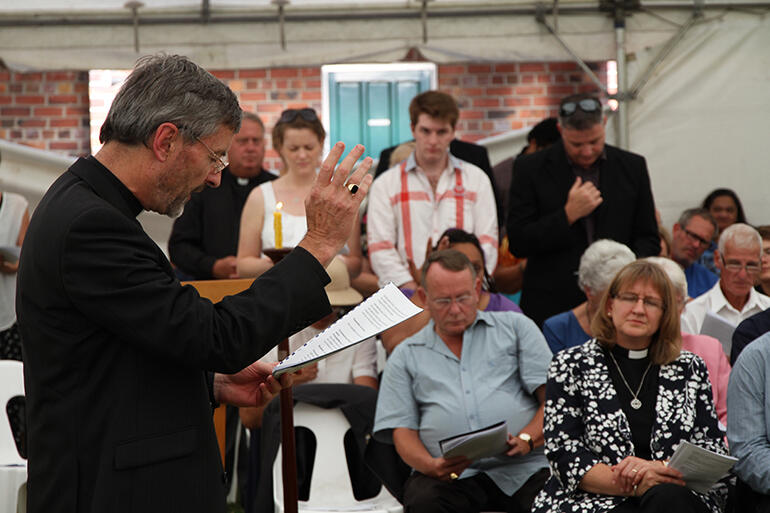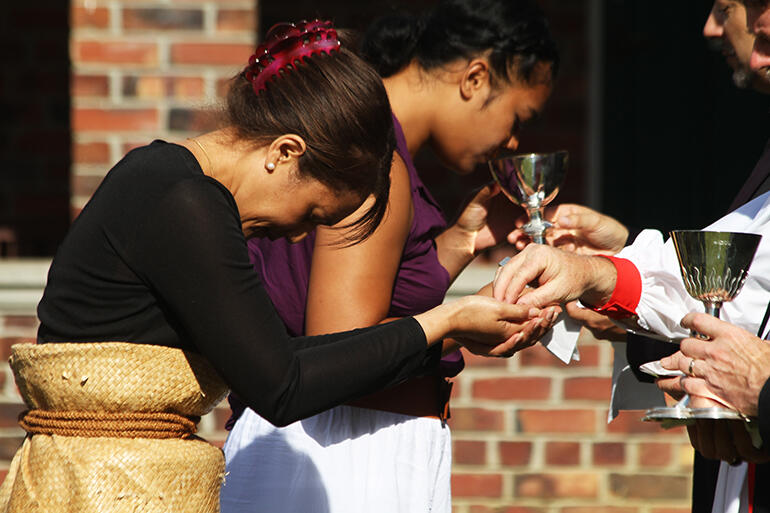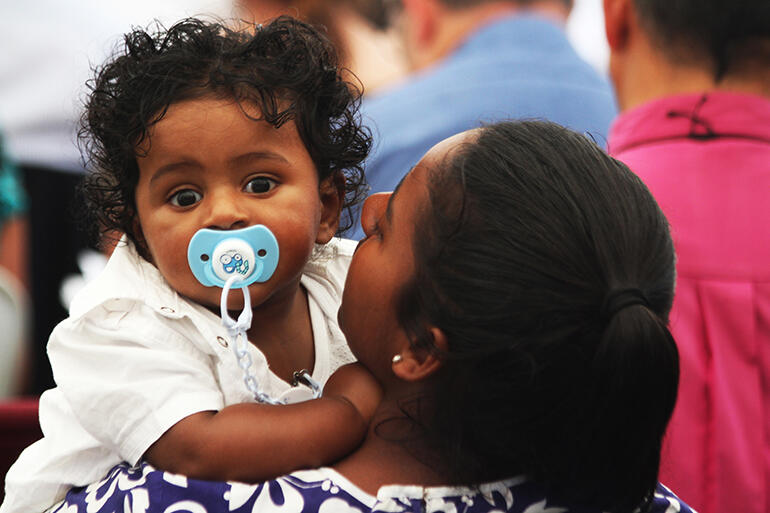 New academic year, new dean, new students, new appointments – and even a Manukura/Principal who has only running-in kilometres on his clock…
Perhaps as many as 300 came out to St John's College on a blazing February Sunday afternoon to extend a welcome to them all.
In fact, when Dr Frank Smith got up to share in the powhiri, he reckoned that he'd never seen such a big turnout at any of the previous 14 annual college openings he'd taken part in.
And that, in turn, led Dr Smith – who is the Dean of the Tikanga Pasefika students here – to muse that "God must be doing a new thing" at the College of St John the Evangelist.
Yesterday afternoon's service was both a formal welcome to the new and returning members of the college community – and the opportunity to install The Rev Karen Kemp as the new Dean of Tikanga Pakeha students.
Karen wasn't the only one being sworn in to her new task.
The Rev Dr Eseta Mateiviti-Tulavu was installed as the College Chaplain, and the Rev Jayson Rhodes inducted as a communications lecturer.
Archbishop Philip Richardson – who is the Archbishop of the New Zealand dioceses – was on hand to induct Karen into her new task, and he also preached the sermon.
He addressed the college newbies, fair and square: "Prepare to be disturbed," he said.
He reflected on his own time at St John's in the early eighties – in the wake of the Land Marches, the peace flotilla and at the time of the 81 Springbok Tour.
He warned the students that their time at St John's would be unsettling, stretching and challenging – and suggested that if they tried to play safe, and look for comfort, they would be missing out on the riches on offer.
Archbishop Philip suggested that while the academic programme that they'd tackle was invaluable, it's in the living and worshipping together, with fellow students and staff, that the real growth would surface.
Furthermore, he reckoned, chances are they would encounter God more often outside the confines of church and college than within it, and St John's had to be careful not to presume that God's preferred address was 200 St John's Rd, Meadowbank…
When the service was over, the congregation moved up the hill to what was Te Rau Kahikatea. Beverley Lady Reeves was on hand there to rename and rededicate that building as the Sir Paul Reeves' Centre, which is now the College's Post Graduate Centre.
Afterwards folk lingered long into the warm summer evening.
Happy, apparently, to bask in the afterglow of the service, the installations and the dedication.