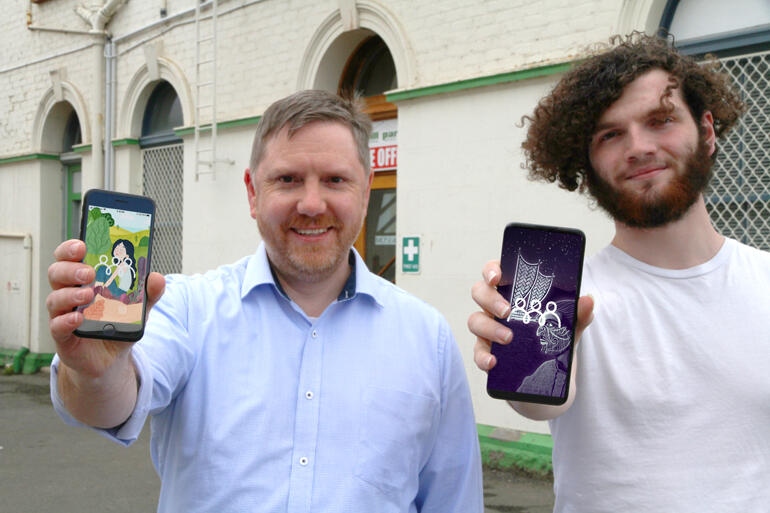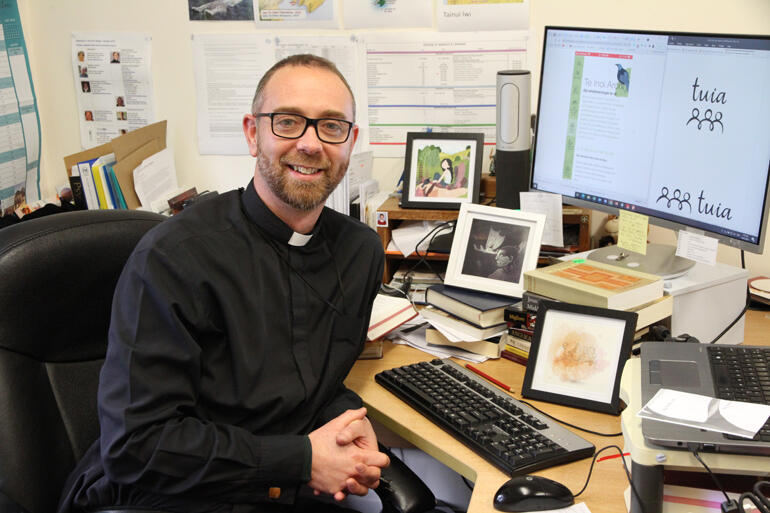 A new smartphone prayer app hosting the daily prayers from A New Zealand Prayer Book - He Karakia Mihinare o Aotearoa is on the verge of release as a free app on Google Play and the Apple App Store.
The Common Life Liturgical Commission's 'Tuia' prayer app, funded by St John's College Trust, will be the first south Pacific-made smartphone prayer resource to enter the worldwide prayer app scene.
Around the world, smartphone users increasingly live in virtual worlds delivered by software applications(apps) that feature everything from interactive games to old-fashioned news content and a host of online social and content sharing spaces.
A wide range of daily prayer apps have grown up with the new technology, but most are fashioned for North American or UK Christians and as a result speak into their seasons, their churches, their nations and their concerns.
Setting off closer to home, the 'Tuia' app has been designed to look and feel more like Aotearoa, New Zealand and Polynesia and its themes spring from some of the images and ideas that shape how we live the Gospel on our Pacific shores today.
Rev Stephen Black has been Tuia project manager since 2018. With a background in IT, publishing and ministry education, Stephen says the new app will be a great resource for encouraging private and corporate prayer.
"Anyone with a device can download this app for free, thanks to St John's College Trust and the Common Life Liturgical Commission."
"Through Tuia any one of us will be able connect with our Anglican tradition, our tikanga, and our missional aspirations whereever we go. Tuia not only helps us develop our relationship with God through prayer and Scripture-reading, but also connects us to Christian community through shared prayer features."
Stephen Black sees the new app as a great tool for chaplains and mobile worship leaders such as archdeacons, multi-church clergy, rural deans, minita-a-iwi, minita-a-whānau and ministry educators – and not only amongst the digital generations.
"With a range of Bible translations, te reo Māori, English and Samoan texts, the Examen, and the Revised Common Lectionary the app gives leaders loads of flexibility without filling our cars up with books or dragging boxes around schools. On top of that it adds in prayers on social justice and mission themes and content from 'For All the Saints' too."
The Tuia app offers five visual 'themes' created by Aotearoa-based graphic designers Tori Veysey and Mai Lander, which take their inspiration from the Anglican Communion's Five Marks of Mission.
The five themes are: Kaitiaki-Guardian (of Creation), Kaiwhakatere - Wayfinder (toward justice), Pononga - Servant, Kaikauhau i te Rongopai - Evangelist, and Kaiwhakaako - Teacher.
The Tuia planning group, which drew in the skills of Natalie Kennaugh, Shenella Tu'ilotolava, Rev Caroline Chambers-Torovugalei, Rev Canon Christopher Douglas-Huriwai and Archdeacon Michael Tamihere chose the name 'Tuia' to emphasise the power of shared prayer to build bonds of love between those who pray.
The word "Tuia" leads a well-known line in the liturgy of the Eucharist - Te Hākari Tapu on Page 488 of the NZ Prayer Book - He Karakia Mihinare o Aotearoa. It reads: "Tui, tui, tuituia mātou," or in English, "Weave, weave, stitch and bind us together."
Right now, the final stages of development for the Tuia app rollout in the Apple app store are underway at Berry Hill IT in Mosgiel, where main developer Benjamin Brock-Smith – a former Dunedin Diocesan children and families' facilitator – works with his staff team on this last leg toward completion.
Taonga will return for an in-depth look at the new app when Tuia is ready to launch.