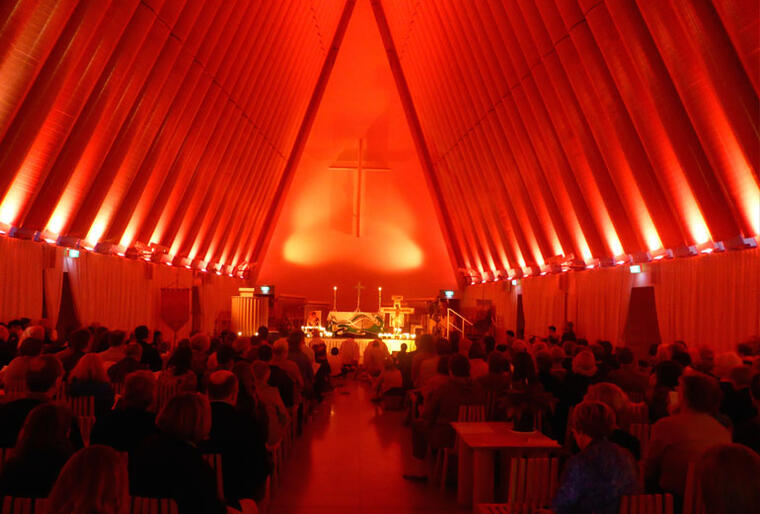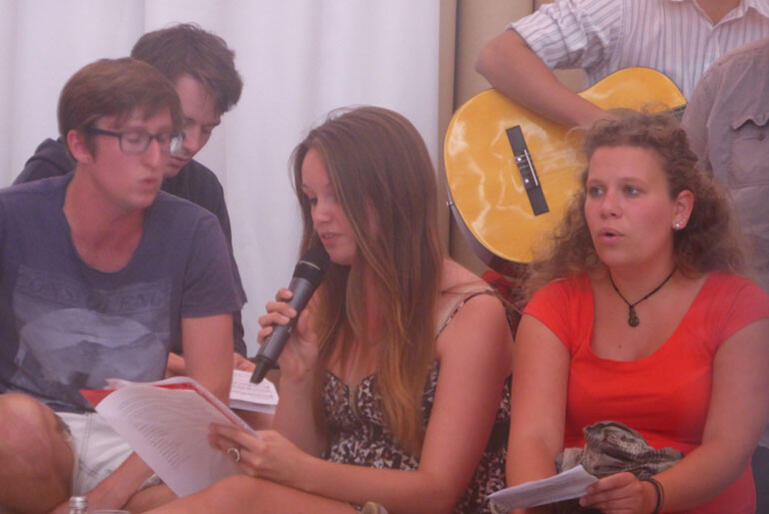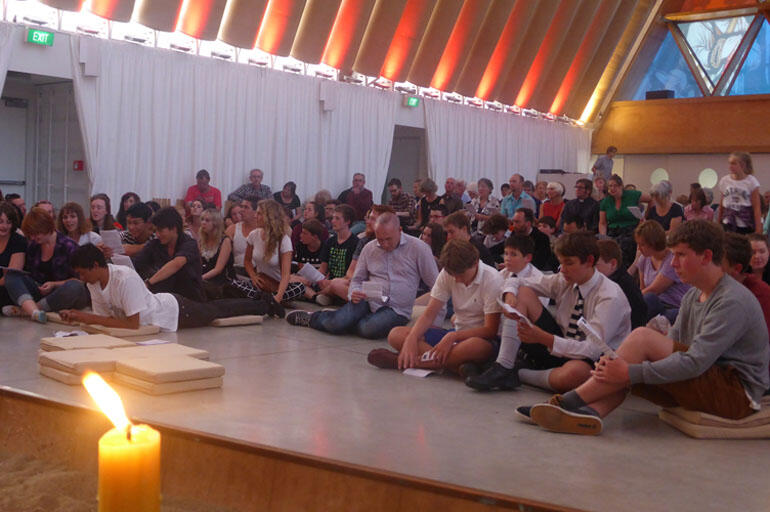 Pilgrimage and solidarity came together yesterday as three Taize brothers visited Christchurch in the final leg of their New Zealand visit.
Early in the day, at a meeting of church leaders and chaplains, Brother Ghislain responded to a question about pilgrimage: "We are always on the way; we have not made it. It is one that we travel together and help each other."
The evening service attracted more than 400 predominantly young people in prayer.
A red-tinged light shone from the Transitional Cathedral, itself a sign of rebirth for Canterbury. The memorial to those who died in the February 2011 earthquake – mostly in the CTV collapse – sits opposite the cathedral. And across the road is Latimer Square where search and rescue personnel were based.
In the evening worship Brother Alois, prior of Taize, described the journey since the earthquakes as evidence of the courage of believers and of the pilgrim church journeying towards Christ whom you only know by being there.

"Today we have seen the depth of the wounds in the human hearts and the damage of the earthquakes still so deep. We see solidarity and we will take that with us. You have to come here to feel that and we will take it to the brothers in Taize."
The brothers' visit to Christchurch was part of a worldwide pilgrimage in solidarity.
Among the congregation of about 300 were volunteers who have lived at Taize. Four spoke about choosing Taize because it was a cheap option in their travels; what they experienced, however, was richness.
Rachel Smith of Christchurch visited Taize and then went back, staying from May 2013 to January 2014. She is now part of a Taize group in Christchurch that helped lead the evening worship.
She says the group had brought solidarity and opportunities for sharing with different faiths.
The brothers told church leaders that prayer was the foundation for being "on the way."
Brother Alois also spoke of prayer as a unifying point, because they all sat the same way before God at the altar and had learnt from the small steps of Brother Roger who established the order of brothers.
Bishop Victoria Matthews and Phil Trotter, NZ National Youth Advisor, raised the possibility of a three-tikanga pilgrimage to Taize for young adults in July next year.
The brothers left last night, saying "see you next year."