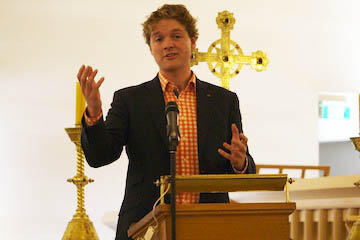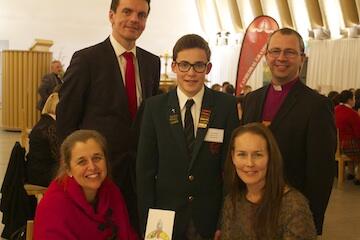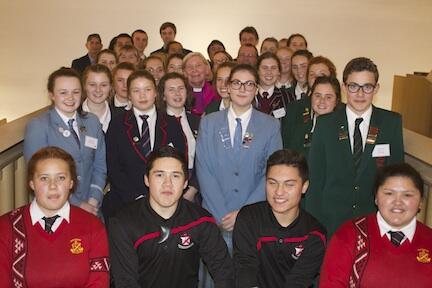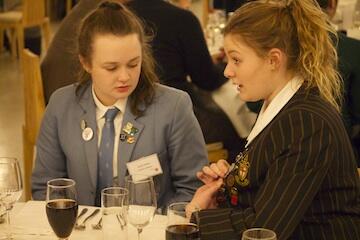 The family of Anglican schools has a new logo.
Jack Lawson, a Year 8 student from Hereworth School in Havelock North, won the logo competition at the schools' conference in Christchurch this week.
His design centres on the Trinity and the joining of the three tikanga, each represented by a koru.
The conference is being held at St Margaret's College.
The Anglican Schools Executive Director, Rev Anne van Gend, says a highlight is having all three tikanga present.
For the first time the conference has welcomed a delegation from Polynesia, thanks to funding from the Williams Trust.
The theme of this year's conference is Radical Peacemakers.
Participants include 29 Year 12 students from across New Zealand who are looking at how they can contribute to peacemaking in the community.
Guest speakers have included Brian McLaren and Chris Marshall.
The conference had a quieter start for principals who attended a retreat led by Archbishop Philip Richardson at the Community of the Sacred Name.
The conference dinner was held at the Transitional Cathedral on Thursday night – a first experience for many participants.
There were a number of impromptu tours at the beginning of the evening, and students were amazed as Bishop Victoria Matthews showed shipping containers used in the construction behind the nave curtains.
A former student of Christ's College, Sam Johnson, who led the Student Army after the Christchurch earthquakes, was guest speaker.
He paid tribute to his schooling and expressed appreciation for what he learnt from chaplain Bosco Peters about world religions.
Sam now draws on that learning as he works in disaster zones in Nepal and Japan.
He said the Student Army effort in Christchurch reflected the role of young helpers throughout history. The key was recognizing the skills each person has and combining that with technology for a smart outcome.
The conference will conclude with students' ideas for how they see the church living out the marks of mission.