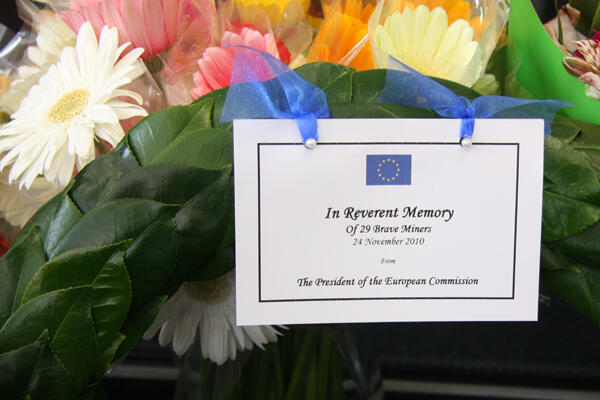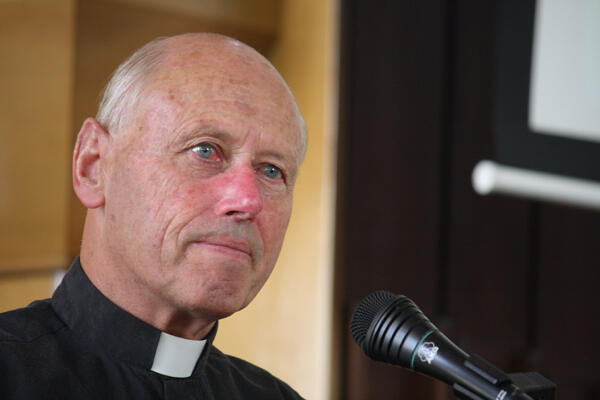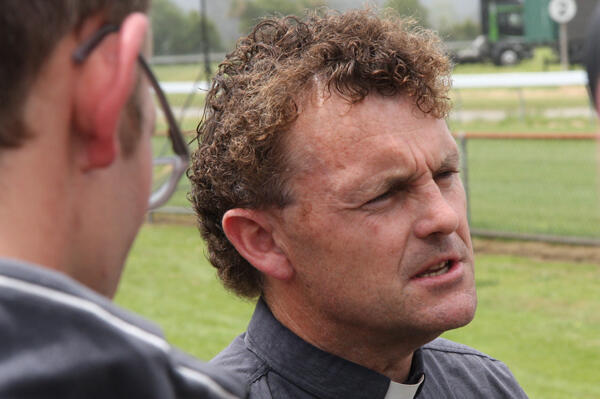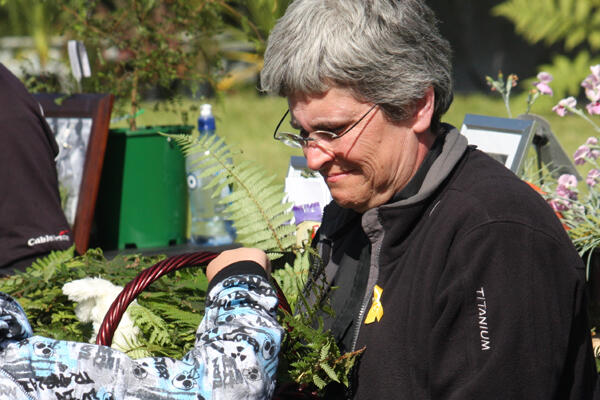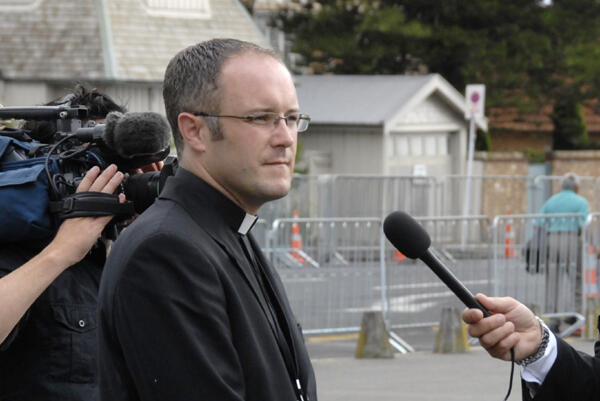 The Pike River coalmine exploded shortly after smoko on Friday afternoon, November 19.
On the same day of the week – again, roughly at afternoon smoko time – someone else had had their life ripped away from them.
In that earlier event, the victim's last words were recorded:
"Eloi, Eloi, lama sabachthani?"
Which means:
"My God, my God, why have you forsaken me?"
Christians, of course, have staked their faith on the notion that the victim at Skull Hill that day wasn't actually forsaken.
Not in the long run, anyway.
And they believe the world is a better place for what happened then.
But who could possibly say whether any good can flow from Pike River?
In his homily last Thursday, Tim Mora told the nation that what had happened at Pike River was simply an accident.
Life is a risky occupation, Tim reminded his listeners, and mining is a particularly risky way to make a living.
What happened at the Pike River coalmine on November 19 was a tragic accident – but just an accident, nonetheless.
#
And yet… as you look back, long before the first explosion, it's almost as though you can spot some distinctive threads being knotted into place.
Threads which, in the fullness of time, look like they could be woven into a redemptive tapestry.
You can see that most easily where the key church people are concerned: Tim Mora, Marge Tefft and Robin Kingston. Each one seemed to be exactly the right person, in the right place, at the right time.
Take Tim, for example. He's the Vicar of Cobden-Runanga, and he'd been chosen earlier this year by the Greymouth Ministers to lead their Association.
Which meant that he was the logical choice to lead last Thursday's remembrance service. He was the logical choice to give the homily.
And you'd be hard pressed to find anyone on the West Coast who doesn't think Tim was the ideal man for that job.
Tim's been ministering on the Coast for 12 years now, and he was already seen as a chaplain to the community. When the big funerals happened, the tough funerals – the kids, the accident victims, the suicides – more often than not, Tim was the man the Coast turned to for help.
Moreover, when the Pike River crisis struck, Tim had the ability to calmly evaluate what was before him, and do what was needed. He wasn't fazed by the barrage of demands from journalists, for example.
Before he trained for ordination, Tim was an engineer.
"I'm a process person," he told me. "I look for solutions."
The morning after the national service, Tim was back to his normal 9am Friday routine, calmly teaching Bible in schools.
#
You didn't see much of Archdeacon Robin Kingston on the day of the remembrance service.
He was up there on the dais, all right.
But by that time, he'd already achieved what he needed to do.
Before he retired, Robin had been the Vicar of Holy Trinity Greymouth for almost 20 years.
He's got mana on the Coast – and he was the first public figure to insist, in the media, that the service had to be held soon, and that it had to be held on the Coast.
Robin copped plenty of national flak for that.
But he didn't back down. And pretty soon, those distant figures in Wellington and Christchurch came to see that he, rather than they, knew what was best for the Coast.
The Ministers' Association backed Robin's stance, and they asked him to drive their side of setting up the remembrance service.
"There was a sense," says Robin, "in which Tim, Marge and I knew instinctively, by our experience, and by the Spirit of God, what was required to help this community grieve, and to come to terms with what was going on."
So what, precisely, was Robin's experience?
He'd organised the Cave Creek memorial service in 1995.
But even before that disaster, Robin was known on the Coast as person with a heart to help people through grief.
Over the years, he'd developed a ministry of "healing of memories", and he's supported a Grief Support Group that's been running at Holy Trinity.
Earlier this year, one of the townspeople – she wasn't a churchgoer – had sampled one of those sessions. On the strength of that, she sought some counselling to help her deal with her own loss.
And on the day of the remembrance service, Robin saw her, sitting at one of those tables of mourning, handing out fern fronds.
Others too, who've been regulars at those grief support sessions – you can't help but feel that they've been prepared for a time like this.
#
Then there's Marge Tefft.
Marge was the pentecostal from Oregon (see Taonga magazine, Advent 2007) who came out to the Diocese of Nelson in 2004 to do an internship that completed her course requirements for a Fuller Seminary M.Div.
She nailed that, and one thing led to another.
First, the former Bishop of Nelson, Derek Eaton, invited Marge to apply for ordination in Nelson.
She did just that. She served her curacy in the parish of Greymouth and Kumara and then, when Robin resigned as Vicar in February 2008, Marge was appointed as his successor.
Absence makes the heart grow fonder too, apparently, because those two were married in September that year (see: Taonga mag Spring 2008).
One of the institutions that Marge has preserved at Holy Trinity has been a 6pm Saturday night communion service – and when the Pike River disaster happened late on the Friday afternoon, Marge knew that service would be especially important.
"Right from the beginning," says Marge, "we knew that we needed to carve out some sacred space.
"A space where the community, whatever their religious background, could gather."
Marge knew too, that that first Saturday evening wasn't going to be enough.
Greymouth needed a place to keep vigil, to prepare for the worst, and Holy Trinity Greymouth became that place.
Those vigils ran for most of the first week. But when the second explosion happened... well, there didn't seem to be a need after that.
But the family briefings that were so much in the media spotlight before the remembrance service?
They're continuing, out of the limelight.
The new venue for those family briefings – where the afflicted families gather with the police, victim support, Red Cross, and with Tim, Marge and Robin – is Holy Trinity Greymouth.
In all sorts of ways, that seems to be the appropriate venue.
#
There was a fourth Anglican vicar who also played a pivotal role in the week leading up to the remembrance service.
He's the Rev Jayson Rhodes, the Vicar of Takapuna.
Jayson was a journalist before he trained for ordination.
He'd been a radio host, and for 10 years he'd worked as a radio and television journalist.
Then, in the period when his call to the priesthood was being tested, he'd worked as a communications specialist for the police.
When he was ordained, Jayson chose to turn his back on his life in the media.
He wanted to concentrate on being a good priest.
But where Jayson is concerned, God was apparently thinking "both and", rather than "either or".
That "both and" first showed when Jayson was at Auckland's Holy Trinity Cathedral, serving under the then Dean, Ross Bay.
Because during Jayson's time there, Sir Ed Hillary died, and at the Hillary state funeral Jayson proved that he's a first rate media-minder.
Jayson brought his media management skills to Greymouth too, easing the media load on Tim, Marge and Robin in the days before the remembrance service.
There were dozens of journalists in the town – and it seemed like Jayson knew just about every one of them.
It was the same story with the police. On the second day we were in town, Jayson headed off to the police station – and he was greeted there like a long-lost brother.
We've mentioned the heavy lifting Jayson did in Greymouth where the interviews were concerned.
But that wasn't his only contribution.
Jayson always wore his clerical collar in Greymouth – and that counted too, both with reporters who were struggling to process the intensity of the grief they witnessed, and with the police.
So Jayson is now rethinking his earlier reluctance to be involved with his former profession.
"I am going back there," he told me. "I'm standing amongst these people as a priest."
Jayson flew back to Auckland last Friday, the day after the remembrance service.
And on the Sunday afternoon, he took part in a service that had been planned some months earlier, but which in the light of Pike River, assumed a poignant significance.
He was installed as a chaplain to the police in Waitemata district.
#
At the Thursday service at the racecourse, I found myself pausing before one of the tables, mentally weighing one of the simpler memorials.
It was just a piece of A4 paper, taped lengthways to a piece of cardboard, so it would hang steady in the breeze.
And on that sign, a miner's parent had written a few words with a green felt-tip pen.
Just ten, single-syllable words.
The script was shaky, the first words were in capitals – and those green, shaky words seemed almost to pierce from one world to another:
MY SON, MY SON
You're all the world to me.
The same cry, perhaps, that another father, faced with the loss of his only son, might have uttered 2000 years earlier.