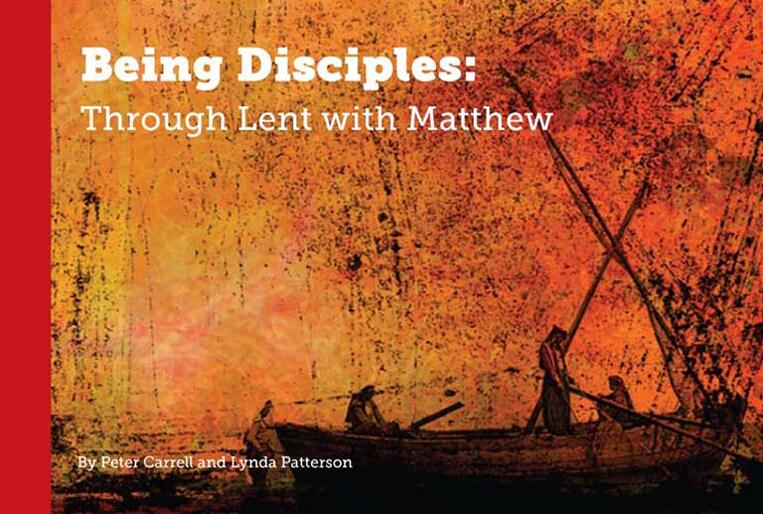 Discipleship has never been an easy option. Neither is it the preserve of ministry professionals.
It's a lifelong vocation for all the baptised, and we all need regular encouragement in order to stay the course.
A new resource drawing many spiritual and intellectual insights from Matthew's Gospel has just come off the press for Lent next year – and copies are flying out the door already.
Called Being Disciples: Through Lent with Matthew, it's a six-part study series written by Peter Carrell (Director of Theology House in Christchurch) and Lynda Patterson (Dean of ChristChurch Cathedral).
The six illustrated studies are:
• The joy and terror of being called (Matthew 4:18-22)
• Disciples in crisis (Matthew 8:23-27)
• Disciples in mission (Matthew 10:37-42)
• When the going gets tough (Matthew 11:28-30)
• Disciples in community (Matthew 18:10-22)
• Disciples in the making (Matthew 28:16-20)
This booklet contains useful questions for discussion and is ideal for both group and individual study.
It builds on last year's sellout study co-written by the same authors, The Praying Life: Through Lent with Luke.
A pre-publication sample of the new booklet can be seen at http://www.theologyhouse.ac.nz/wp-content/uploads/2013/12/Discipleship-in-Matthew-2014-sample-version.pdf.
Order now – because the initial press run is already heavily subscribed. Cost is $6 a copy.
Contact Chris Church at admin@theologyhouse.ac.nz or phone 03 341-3399.