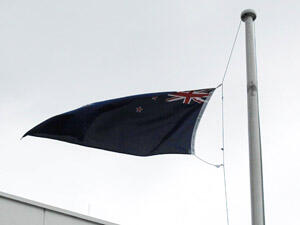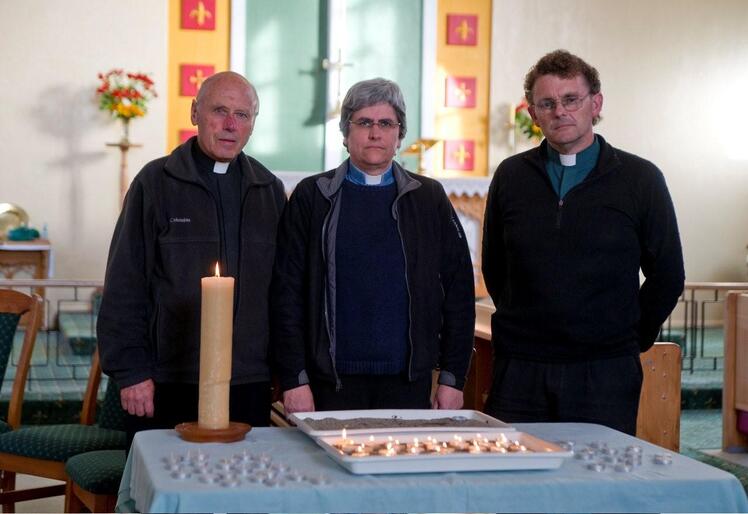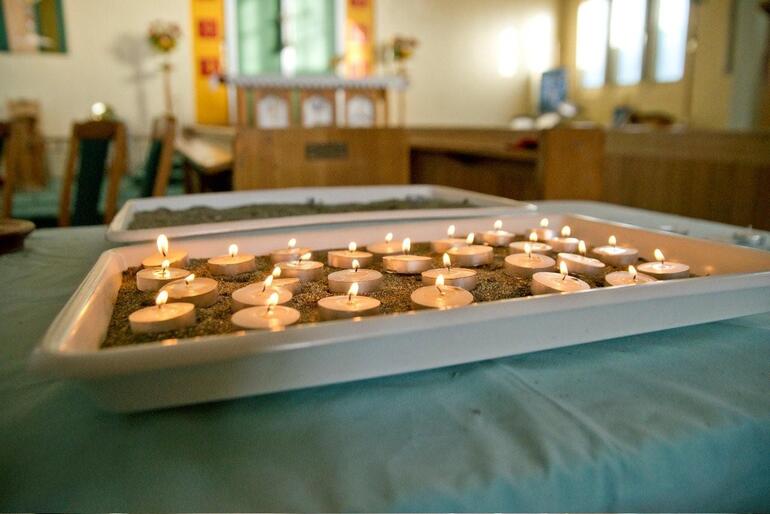 "Oh, my God."
Within 10 minutes of yesterday afternoon's briefing for the families of the Pike River miners beginning, that wail had split the Greymouth air.
A second explosion in the mine two hours earlier had crushed any hope for the miners, and the 29 men trapped in the Pike River coalmine were pronounced dead.
In the parish of Cobden-Runanga, they've got a tradition of pinning little red cardboard angels to their church Christmas trees.
Usually, they do that on the last Sunday before Christmas.
This Advent season, says the vicar, Tim Mora, they'll be doing that earlier.
They'll be hanging those little red angels on the Christmas trees tomorrow, on Advent Sunday.
That's because the little cardboard red angels always go up to remember loved ones who can't join their families to celebrate this Christmas Day.
In the past, of course, those little red angels have gone up to remember family members who can't make it home this Christmas…
But in the parish of Cobden-Runanga this Christmas, 'absent loved ones' takes on a different meaning.
'Joy' turned to 'hope'
On each of the four Sundays leading up to Christmas Day, Anglican churches usually celebrate one of four themes: love, joy peace and hope. As Vicar, you're free to choose the order.
Tim Mora says he'd been planning to begin Advent in Cobden-Runanga by focusing on joy.
When the news about the mine explosion surfaced last Friday, he had to shelve that 'joy' theme.
Instead, he decided to focus on 'hope.'
But now that all hope for the miners has gone, Tim's had to change his thinking again.
This coming Sunday, 'love' will be the theme in the parish of Cobden Runanga.
Given the pall that's been cast by the Pike River tragedy, does Tim struggle with the Advent focus?
No. Not at all, he says.
"We still can celebrate Advent," he says.
"Because the Christmas message is the message of Jesus incarnate.
"It's about God Emmanuel.
"God with us."
'Full-blown grief'
Even if they know nothing about the rhythms of the church year, West Coasters know there's been a change of season, too.
They've been forcibly ejected from the season of hope and now, says Marge Tefft, "we are in full-blown grief."
"Our hope is no longer for the miners," she says, "it's about finding the hope to get us through this."
So how does Marge see the church responding?
"One of the things that's important for us to continue to do," she says, "is to provide space.
"Literally, three-dimensional space.
"Sacred space for people to grieve.
"A sanctuary, a place where people know they can come.
"And so the church continues to be open, from early morning till late at night – and people come, they sit, they can light a candle… that's one thing that we're offering.
"The other is the prayer vigils."
At last night's interdenominational vigil at Holy Trinity Greymouth, more than 200 people came, including Peter Whittall, the Pike River mine CEO, Greymouth mayor Tony Kokshoorn, and Labour Party leader Phil Goff.
That vigil, says Marge, was simplicity itself.
Lyn Heine and Thelma Efferd, the two Uniting Church lay pastors, whose turn it was to lead the vigil, led the congregation in the singing of The King of Love my Shepherd is:
In death's dark vale I fear no ill
With thee, dear Lord, beside me,
Thy rod and staff my comfort still,
Thy cross before to guide me.
And Chris Auchinvole, the local MP (and a member of the Uniting Church himself) then read Psalm 86, 1- 7:
Hear my prayer, LORD;
listen to my cry for mercy.
When I am in distress, I call to you,
because you answer me.
Fr John Morrison, the local Roman Catholic parish priest, read a message of condolence from the Pope, and there were simple prayers, a time of reflection while music was playing and at the end, if they chose, people could come forward to light a candle for themselves, or to touch a polished piece of greenstone (tangiwai, the tears of sadness).
There was also a bowl of salt water – to symbolise tears – and at the bottom of that bowl was a paua shell, and people were invited to place smooth pieces of coloured glass into that bowl.
"We're in this terrible place of darkness," says Marge, "and the tears are bitter… but we believe, somehow, that God is going to bring back the colour."
Tension eased
When last night's vigil was over, says Marge, people weren't in a rush to go.
"They hung around. There was a good 10 minutes, probably, before anyone actually left.
"They were hugging, and crying and just talking – they'd come in with great grief and despair – and I felt the atmosphere lifting, as though there was a release of some tension."
Marge has reflected further about that, and that easing of tension, she thinks, shouldn't surprise Christians.
"If God is community – Father, Son and Holy Spirit – and we are created in His image, then we were made for community.
"We're not meant to go through these terrible things alone.
"We find that we can process these things better if we are together, in community, just because that's part of our nature."
The other reason why the burden got nudged, Marge thinks, "was because we were looking to One beyond ourselves.
"We had spent that time in the vigil continually focused on God and asking Him for His help.
"Knowing he's going to walk through this with us.
"I think that helped people."
And now?
As far as Tim Mora is concerned, the clergy's work is only just beginning.
"What we do from now on," he says, "is incredibly important.
"We need to do it really well, and I'm asking for a lot of prayer about that."
So what, specifically, does the church on the West Coast need most now?
"We need wisdom," says Tim.
"Wisdom in talking with families, and being a compassionate presence for them.
"Wisdom for our churches in terms of what we do together and individually, and wisdom in handling the media."