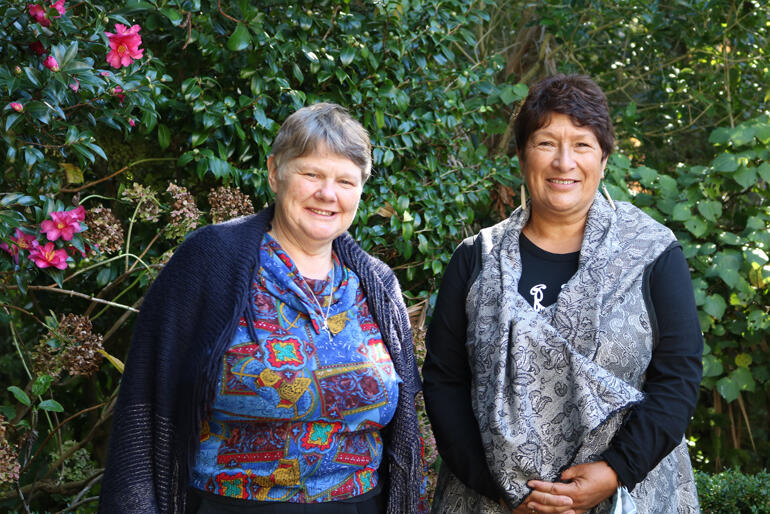 The Anglican Church's Disability Ministry Portfolio Group has established a new role of Disability Ministry Educator to support the Anglican Church as it becomes a more inclusive church that actively welcomes people living with disability.
Beginning last week, two half-time Disability Ministry Educators have taken up the new position, which aims to inform and inspire Anglican churches to proactively include people with disabilities.
"My vision is that a person living with disability will be able to go to any Anglican Church and be able to find the environment welcoming, so they can participate at a level they are comfortable with." said Rev Vicki Terrell, one of the new Disability Ministry Educators.
"As well as making buildings and environments accessible, we hope that we can shift attitudes so that people living with disability are viewed as partners in God's mission of liberation."
Rev Vicki Terrell will work as Disability Ministry Educator with a primary focus on 'Resource and Development', while Cherryl Thompson will work as Disability Ministry Educator with a main focus on training and networking as 'Engagement Facilitator'.
Rev Vicki Terrell is an Anglican priest in the Diocese of Auckland and has served the Auckland Disability Community in advocacy and spiritual leadership for many years, most recently as Disability Community Chaplain for the Diocese of Auckland.
Vicki, whose speech impairment gives her lived experience of disability, brings a strong background in sourcing, developing and promoting resources for disability ministry. Vicki also serves as Chair of the Disability, Spirituality and Faith Network of Aotearoa New Zealand.
Cherryl Thompson (Ngāti Ruanui) comes from Te Pīhopatanga o Te Manawa o Te Wheke and brings years of experience in training community groups and sports organisations to fully include people living with disability.
Cherryl started out in swimming for the disabled, then worked as a Sport Opportunity Advisor and Sport Development Officer, including for the Halberg Disability Sport Foundation in Northland and for Sport Bay of Plenty.
Cherryl has supported many planners and leaders to factor in the needs of people with physical impairments or neurodiversity, so they could happily take part in activities alongside their peers.
Cherryl Thompson is now based in Paengaroa in the Bay of Plenty, where she moved to support her daughter Sophie Anania (Te Aka Project Manager) and son-in-law, Rev Canon Wiremu Anania (Manawa o Te Wheke Manutaki and Missioner for Tauranga Moana and Hauraki rohe).
Since moving south, Cherryl has helped the Hui Amorangi o Te Manawa o Te Wheke to deliver youth programmes that factor in young people's diverse needs as part of their activities and programme design.
"When I say inclusion, for me that begins at the start of the journey a person takes on their way to your church – both physically and mentally. So it's asking where do they see themselves, from their first check on your website, to their way in the door, to how they feel in the church community."
"Accessibility is about more than ramps, sound systems, larger print or accessible toilets, it's about welcoming people as they are."
"Making sure people feel at home is bigger than taking their disability into account, it might also mean you have considered their needs that change with gender, age, language or tikanga."
Cherryl tells the story of when Sport Bay of Plenty added the international disability awareness symbol to their building signage.
"It was a simple thing, but it represented the thinking about inclusion that had happened there. The message for the disabled person who arrived at their door was,
'We are thinking of you – even before you get here.'"
Rev Vicki Terrell and Cherryl Thompson are now well underway on their first project, a set of resources to help churches mark Disability Awareness Sunday on 19 June.
While the Disability Ministry Educators will mainly work with Pīhopatanga and Diocesan ministry education networks, they can also support individual parishes or Anglican ministry groups.
For more info on the work of the Disability Ministry Educators you can contact them via email:
Rev Vicki Terrell disabilityresources@anglicanchurch.org.nz
Cherryl Thompson disabilityengagement@anglicanchurch.org.nz