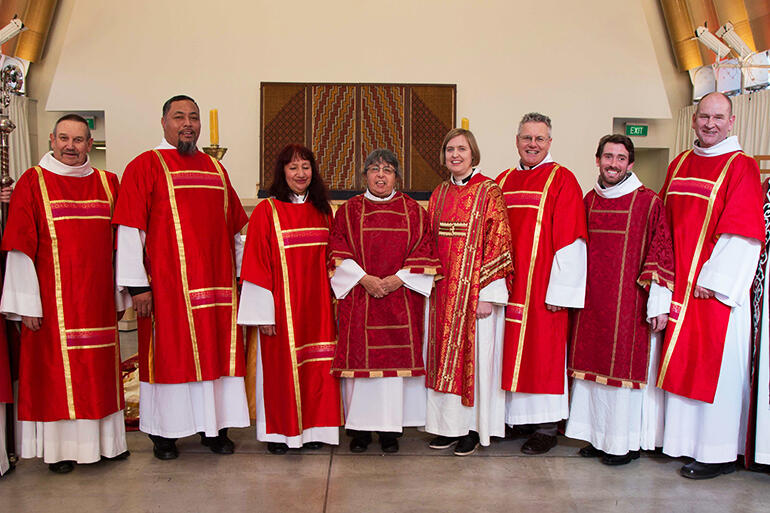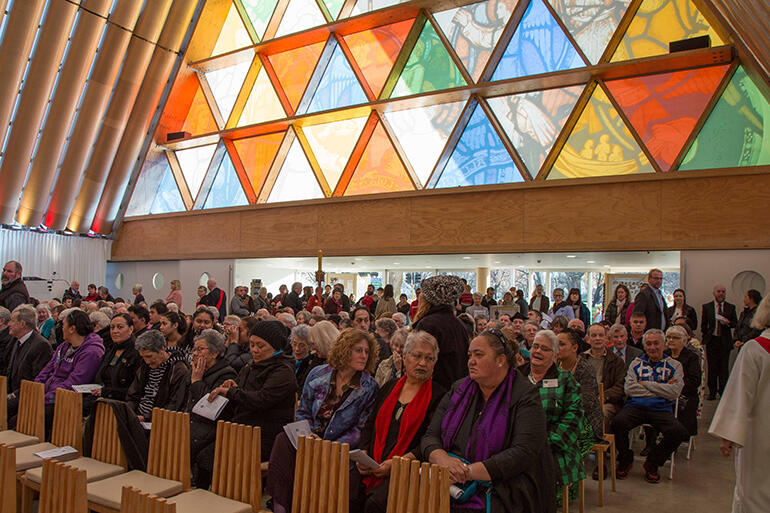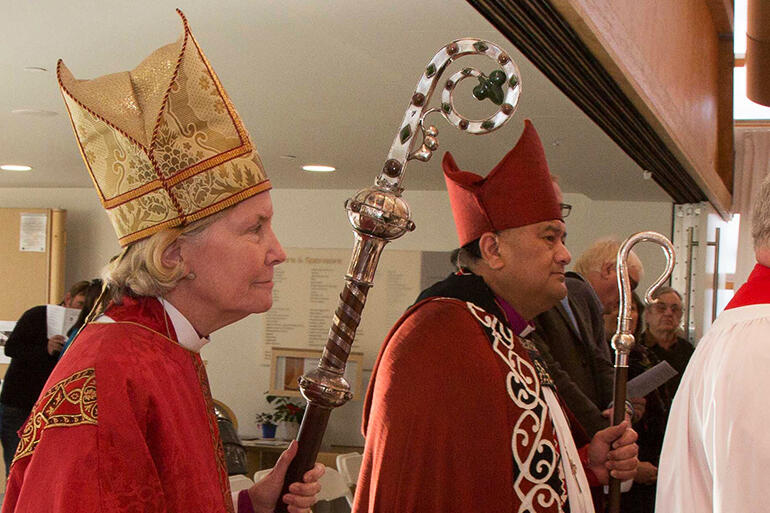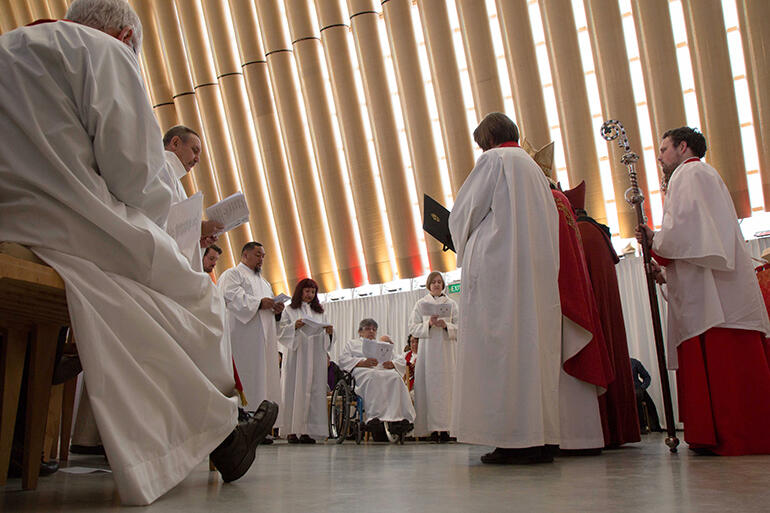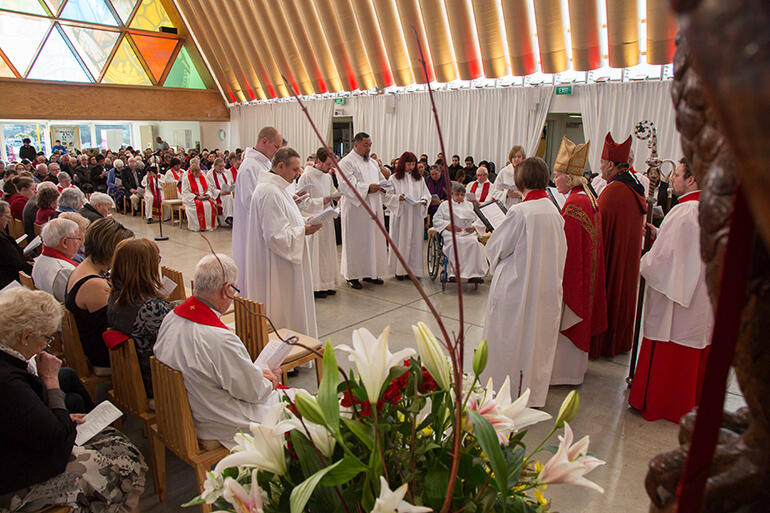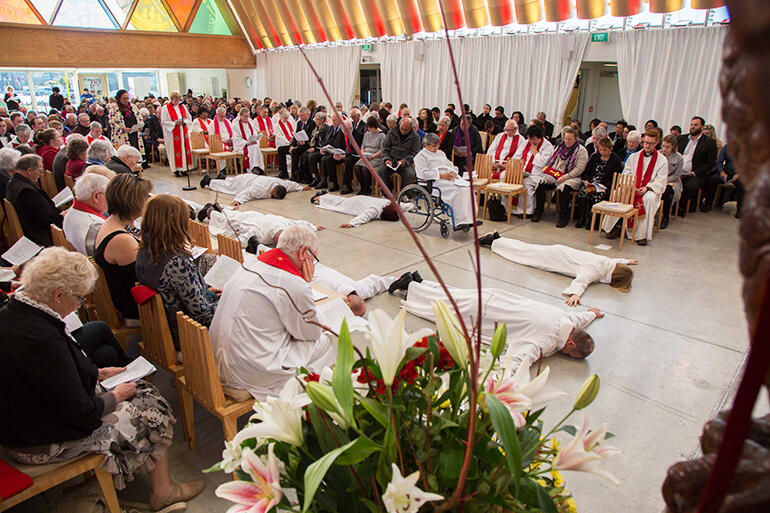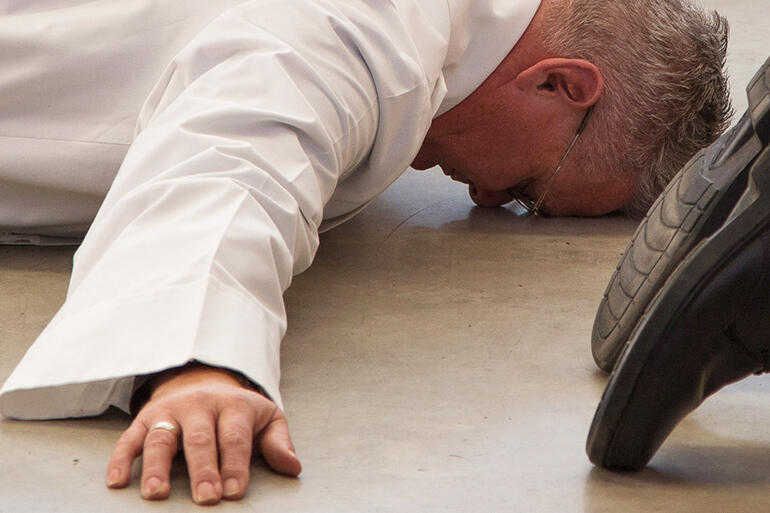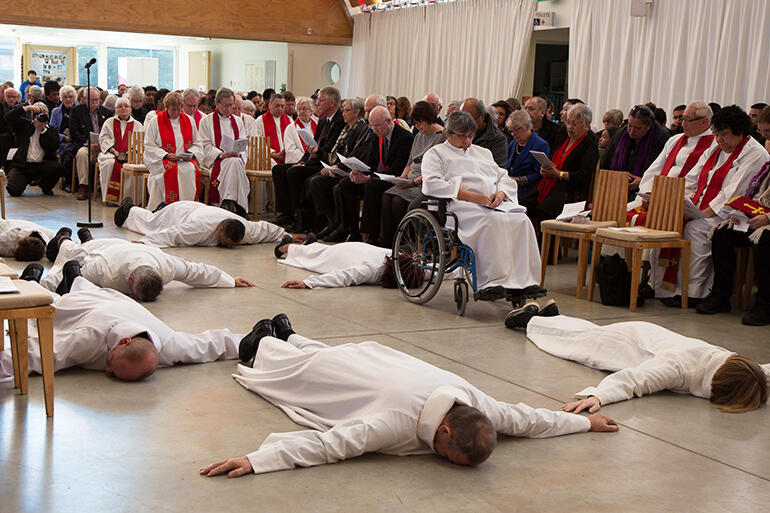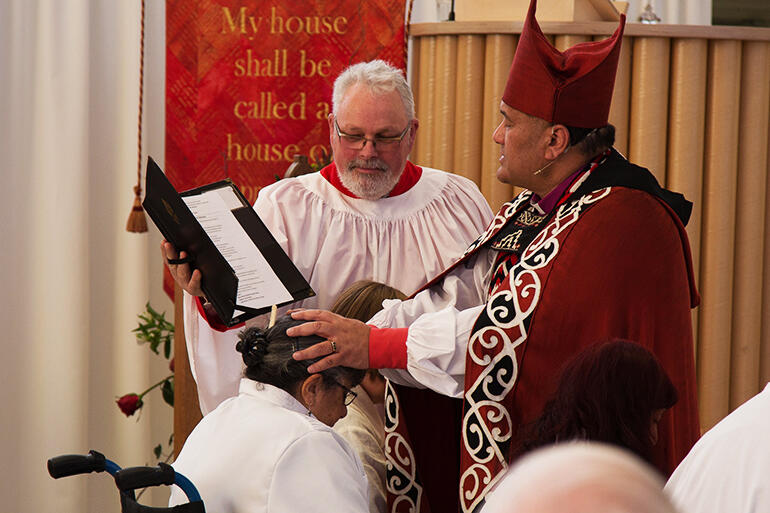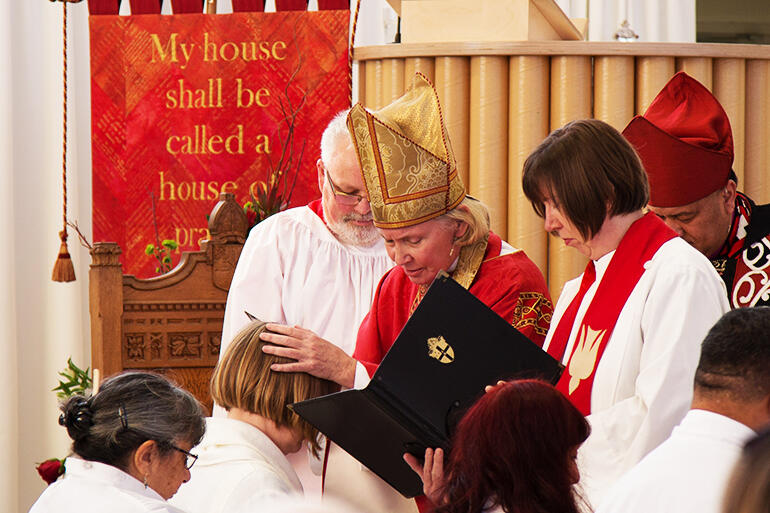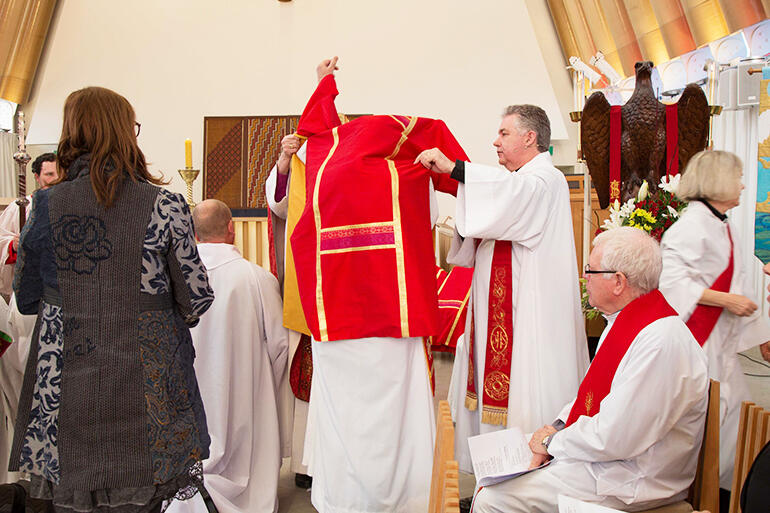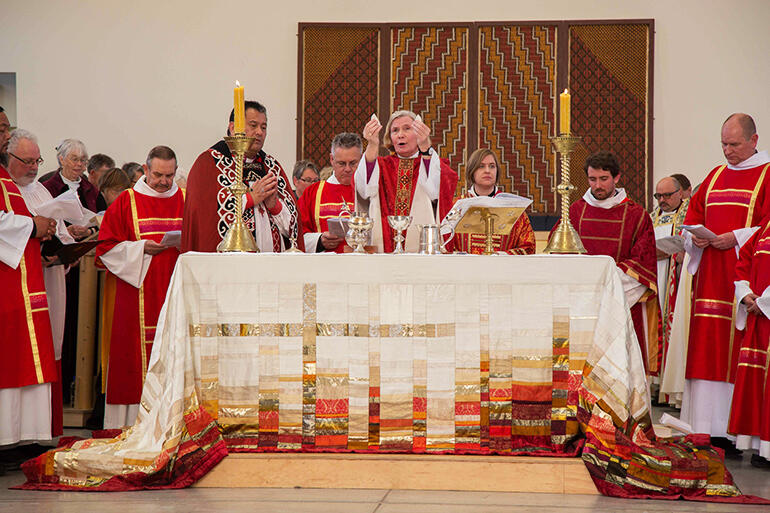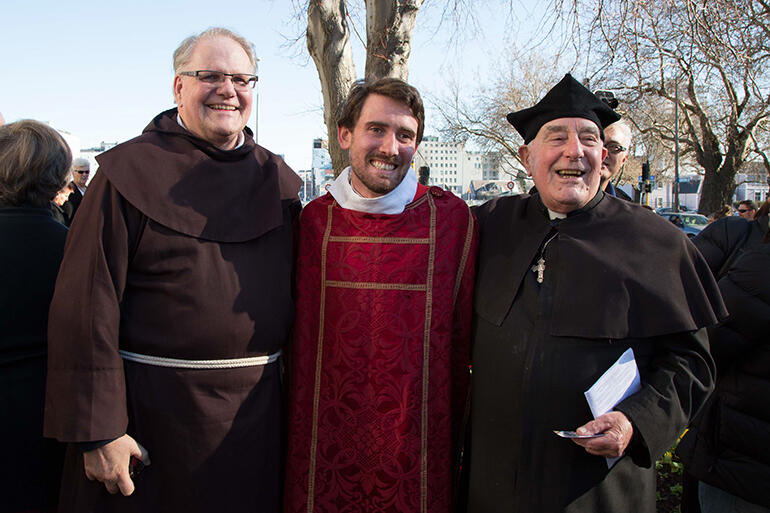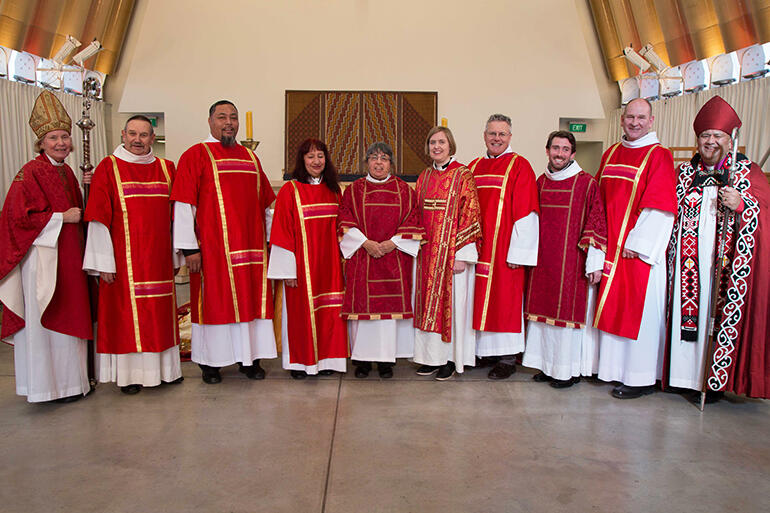 Some 600 people jammed into Christchurch's Transitional Cathedral on Saturday to take part in the first joint ordination between the Diocese of Christchurch and the Anglican Maori Diocese of Te Wai Pounamu.
Eight people were ordained as deacons – five by Bishop Victoria Matthews, and three by the Vicar General of Te Pihopatanga, Bishop Kito Pikaahu.
That new southern spirit of inter-tikanga co-operation had shown itself at the General Conference, held in Napier in May, immediately before the General Synod.
But the ground for Saturday's joint ordination had actually begun to be prepared at the start of the year.
That's when Archbishop Brown Turei had asked Bishop Victoria to guide Te Wai Pounamu through the process of nominating a successor to the late Bishop John Gray.
March's electoral college had ended in stalemate, and had to be adjourned.
But the process itself went without a hitch, and Bishop Victoria has again been asked to be the commissary for a second college which will be held in September.
All the while, of course, Bishop Victoria has been getting to know the people of Te Wai Pounamu.
They'd been without a bishop since early last year, and they were telling her that they wanted an ordination.
They were telling her, too, that they'd be having their annual winter ministry school in Christchurch in mid-July... which just happened to be when the Diocese of Christchurch had scheduled an ordination of its own at the Transitional Cathedral.
So as far as Bishop Victoria was concerned, the solution was obvious:
"Why don't you join us?" she suggested.
Well, deal done.
The folk from Te Wai Pounamu made just one request: "For our people", they said, "we would like the ordaining bishop to be Bishop Kito.
"Absolutely", said Bishop Victoria.
"So on Saturday", she says, "there was a real sense of celebration and joy that we were respecting each other's differences – and yet celebrating all (which is a great deal) that we hold in common."
#
As far as Bishop Kito is concerned, that first-ever joint southern ordination is not just something to be celebrated "it's also a recognition that deacons are ordained within the whole church – not just within a tikanga, or amorangi or diocese."
Bishop Kito feels that part of the reason for Saturday's success was that both bishops had struck up relationships with the candidates from the other tikanga.
Bishop Victoria had mingled with Te Wai Pounamu – while three of the Christchurch candidates were past or present students of St John's College in Auckland, where Bishop Kito is based, and one (Al Drye) is a member of the General Synod.
As you'd expect, Saturday's service had bicultural elements: himene as well as hymns, karakia as well as prayer, and Bishop Kito preached.
Bishop Kito says he detected plenty of support from both within the diocese and the amorangi for the joint service – and that was only deepened, he felt, by seeing the deacons prostrate themselves during the invocation:
"I doubt that many would had seen that before. Prostration is the strongest symbol we can find of absolute humility – or laying oneself before God and the congregation."
For Bishop Kito, there was a personal moment, too.
That came when Bishop Victoria invited him to carry a crozier into the service.
"That's unusual," says Bishop Kito. "Normally, only one bishop would do that.
"The fact that she gave me one of hers meant to me that she saw me not just as a visitor, but as a partner bishop.
"I felt that. I truly felt it."
#
The newly ordained deacons are: Robert Pomare, Rahab Brown and Irene Nelson from the Anglican Maori Diocese of Te Wai Pounamu - and Alastair Buick, Carolyn Robertson, Tony Kippax, Ben Randall and Al Drye from the Diocese of Christchurch.