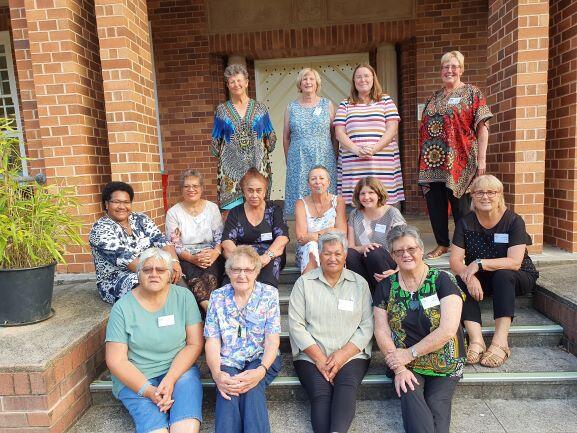 The Anglican Women's Studies Centre has announced its 2021 three-tikanga leadership hui will focus on the theme: 'The Earth as our mother: Te Orokohanga o Te Ao: Na vina ni vanua' when it meets at St Peter's School, Cambridge from 13-16 October this year.
The leadership hui provides a space where women can gather together as leaders (or future leaders) in the Anglican Church, to gain knowledge and skills, share experiences, reflect theologically, and learn from each other across tikanga and across the motu.
"In 2021, as we consider our theme of the earth our mother, we are encouraging women to bring their local experience and enthusiasm to build community and gain practical skills for leadership in the context of a global pandemic and climate emergency." said AWSC Council member Rev Ruihana Paenga.
Any and all women active in local, regional or national leadership in the Anglican Church of Aotearoa New Zealand and Polynesia can join the four-day hui that will feature keynote speakers on ecological theology and community-based action strategies for Creation care.
As well as the main addresses, the hui will feature a range of workshops and PechaKucha presentations as well as creating spaces for spirited conversations, silence and prayer.
Based in the heart of the Waikato, the AWSC leadership hui will include a pilgrimage to sites that invite prayer and reflection on the life, ministry and death of Tarore of Waharoa. Archbishop Sir David Moxon, former Bishop of Waikato will lead the pilgrimage.
Keynote speakers will include the Hon Jan Tinetti, Minister for Women in the New Zealand Government, who has been a long-time advocate for equal rights within education throughout her career as a teacher, school principal and politician.
Dr Emily Colgan from Trinity Methodist Theological College in Auckland will present a session on connecting biblical texts with contemporary ecological thinking and what it means to read scripture in the context of climate change.
Ms Eleni Tevi Leveni, who heads the Office of the European Union in Tonga, will present 'Good Stewards of God's Creation in a Damaged World' drawing on her work in Tonga as a community worker, environmental advocate, human rights defender and former teacher. She will touch on environmental campaigns, including the No Pelesitiki (No Plastic) Campaign that she co-founded and the Community Integrated Vulnerability Assessment(CIVA) disaster preparedness training system.
Other workshops on the slate at the hui include: Rev Julie Guest on 'Crickets on the menu'- sustainable food alternatives; Kelera Oli on Health amid climate change; Rev Jean Palmer on 'Alas the earth-an Eco Critical reading of the Book of Revelation', Rev Jenny Quince on healing with the order of St Luke; Rev Bettina Maxwell on a Guide to pōwhiri tikanga, Rev Steph Clay on Laughter Yoga, and Roz Robinson on Women's sacred songs of Aotearoa. The hui will also look at raising young women leaders; professional supervision; Pacific dance, art and weaving, poetry and prose – all on the theme of care for Creation.
The 2021 AWSC Leadership Hui costs $150 for the full programme and both live-in or live out options are available. For those who are interested in a Marae noho option before the conference, a retreat is being offered by Hemi Tapu (St James) parish from Te Hui Amorangi ki Te Manawa o te Wheke. To register for the AWSC 2021 Leadership Hui 'The Earth as our mother: Te Orokohanga o Te Ao: Na vina ni vanua' go to the online registration form here.