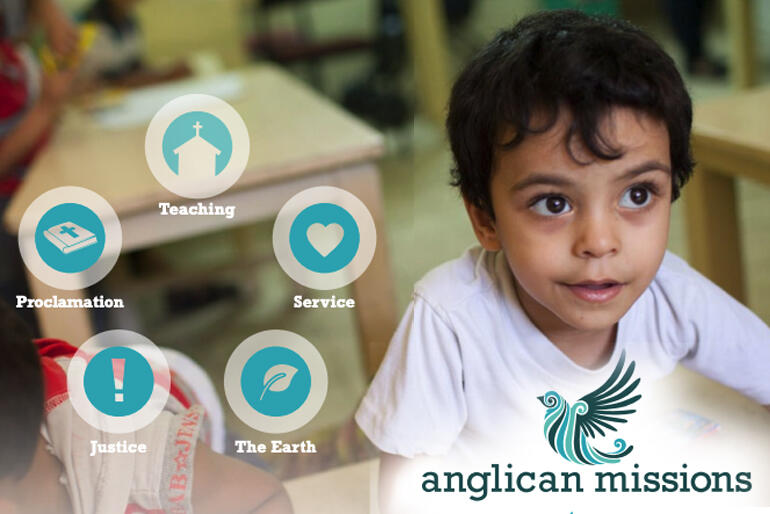 Anglican Missions has set off into 2021 with steps to shift this Church's mission arm into a more streamlined, accountable mission operation.
Under the strategy they've named 'Te Ara Hou,' ("a fresh wind, a new breath") Anglican Missions are tuning up their focus on Tikanga-led mission, international development best practice and shaping their work via the Anglican Communion's Five Marks of Mission.
The new direction helps Anglican Missions' team to focus on the mission work our Church does best, in places where we can make the highest impact to transform people's lives for the better.
"A lot has changed with Te Ara Hou already and its really exciting." says Anglican Missions National Director Rev Michael Hartfield.
"On the development side, changes we have made to join the Council for International Development means we can demonstrate in a new way that we are transparent, and we are accountable."
"We're meeting better development practice too. As a result civil agencies are now keen to work with us, because we are meeting a standard that others agencies can recognise."
Anglican Missions' Development Adviser Steph Fry says that the need to work together is at the core of Te Ara Hou,
"Having good strong relationships across the three Tikanga and with key partners such as NZCMS is fundamental to everything we do."
At the same time there will be some change for even partners who are tried and true.
"Our partners will experience a shift in how we operate, which includes a growing expectation from us around project reporting and evaluation and demonstrating effectiveness." said Steph Fry.
The vision behind Te Ara Hou reshapes the Anglican Church's mission work in this province into three interwoven streams, which are:
1. Mission in Action - Kia tō tika te haere whakamua
Anglican Missions aims to work as a Catalyst for mission for the three Tikanga Church rather than a direct actor in mission. This means Anglican Missions' primary role is to raise funds for mission and allocate those funds most effectively according to the Anglican Communion's Five Marks of Mission.
2 Mission Together - Kia ata tuituia o tātou whakairo
Anglican Missions is focusing its energy on working as a Coordinator for mission that facilitates a joined-up and collaborative approach to mission action; building links across the three Tikanga of this Church as well as with other faith-based agencies to serve more people in mission and evangelism, aid and development.
3 Mission Profile - Kia whakamanahia te kupu korero
Anglican Missions is prioritising its work as a Champion for mission by telling good stories about our Church's partnership in action on mission and evangelism, development and aid.
Exciting new developments in Tonga and Fiji have already seen new links led by Anglican Missions connecting All Saints' Fasi in Nukualofa, with NGOs Christian Blind Mission and TearFund.
This led to CBM designing a new concrete off-road path to provide disabled access for emergency facilities at All Saints' Fasi Hall (especially its emergency water supplies tank) in times of natural disaster. Anglican Missions and TearFund contributed funding for materials, while Anglicans from All Saints' gave their labour to build the new path.
Michael Hartfield says Anglican Missions' cooperation with other agencies makes a great deal of sense not only to build networks, but to widen the support base for our Church's mission work.
In late 2020, for example, Anglican Missions partnered with TearFund again in the Fiji Cyclone Appeal, which brought in tens of thousands of dollars in additional funding for the Diocese of Polynesia's Cyclone Yasa emergency response.
You can see how the Anglican Missions projects for 2021 fit with the new strategy in the recently published print version of Partners in Prayer.
As part of its new strategy, Anglican Missions has established a volunteer internship scheme, which invites students in mission, aid and development-related fields to take up a supervised project within Anglican Missions' programme. There they can gain experience of the wide range of skills and contexts in which Christian mission and development agencies work.
We'll look at the internships in detail in another story coming soon.