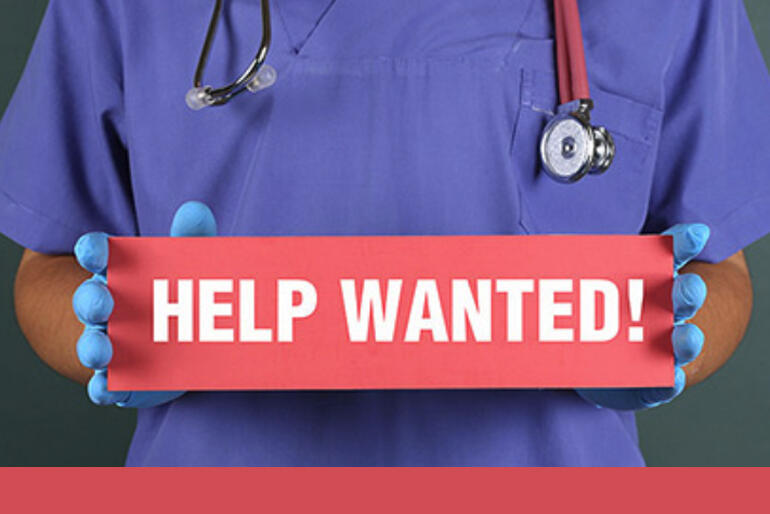 The New Zealand Council of Christian Social Services (NZCCSS) is reporting that unequal funding for nursing salaries is pushing not-for-profit aged care to breaking point in Aotearoa New Zealand, as hundreds of essential nursing staff leave the aged care sector for higher paid jobs on District Health Board(DHB) payrolls.
At present, New Zealand's underfunding for nurses' salaries in the not-for-profit aged care sector has led to an estimated $10K pay gap between more highly paid DHB nurses and those working in non-Governmental aged care services.
With the New Zealand Nurses' Organisation's negotiations for fairer conditions and pay rates underway, that pay gap may soon reach up to $25K.
NZCCSS members report that lower pay rates for their nurses means faith-based, iwi and community-run aged care residences now face unreasonable odds when trying to retain nursing staff on unequal pay.
Currently, aged residential care homes in Aotearoa have 730 Registered Nurse vacancies they are unable to fill and another 170 aged care sector nurses are working out their time after giving notice, which means aged care will soon be left 900 nurses down.
Amongst the 860 Registered Nurses that have resigned or handed in their notice to aged care homes since 1 March 2021, 70% reported their main reason for leaving aged care was the higher pay package at DHBs.
Another 60% of nurses departing aged care reported they are going to work in higher paying public hospitals, 30% to other Aged Residential Care providers, 6% to Managed Isolation Facilities, 8% to work as vaccinators and 12% to health providers outside aged care.
"We know our nurses need and deserve more. And we want our older people to receive the best care possible," said NZCCSS Kaiwhakahaere Nikki Hurst today.
"Increased inequality in funding will make it even tougher for our incredible aged care nurses to continue doing the nursing that they love."
"If we don't urgently act to support nurses to work in aged care, there is a real possibility that this widening pay gap will spell the end of smaller not-for-profit aged care residences around the country.
"The social services sector has already experienced the impact of Oranga Tamariki offering better conditions and pay to social workers than the broader sector can provide.…and so we know where this will lead – to older people not receiving the care and mana they deserve, and families pressured to take on more than they can handle."
In August 2021, shortages of Registered Nurses have forced fifteen residential aged care sites around Aotearoa to either leave beds empty or turn people away, while 82 aged care residences have reported challenges in maintaining safe staffing levels.
At the same time, 300 Registered Nurses in Aotearoa New Zealand are either waiting on Immigration New Zealand to finalise their visas, or are waiting on New Zealand Nursing Council registration to recognise their overseas training so they can work as nurses here.
The New Zealand Council of Christian Social Services is calling on the Government to act now to prevent the crisis deepening in not-for-profit and community based aged care. Three ways they believe could bring essential nursing staff back into aged care, are:
1. Directing Treasury to fund equal pay for all registered nurses working in Aotearoa New Zealand
2. Urgently promoting international recruitment of nurses, including bonding to areas of need
3. Providing state-sponsored scholarships to help qualify international nurses working in Aotearoa New Zealand to meet New Zealand Nursing Council standards.
Churches wanting to advocate for our aged care sector are encouraged to write to their MP or local media outlets setting out the problems with unequal nurse pay rates in the not-for-profit aged care sector.
As well as describing the crisis situation aged care is in, Anglican communities can advocate for the Government to take the three actions to secure aged care nurses as set out by the New Zealand Council of Christian Social Services above.
The New Zealand Council of Christian Social Services represents six church networks: the Anglican Care Network, the Baptist, Catholic and Presbyterian social service agencies, as well as the Methodist Church and the Salvation Army. These members include 213 agencies in 55 towns and cities all around New Zealand.