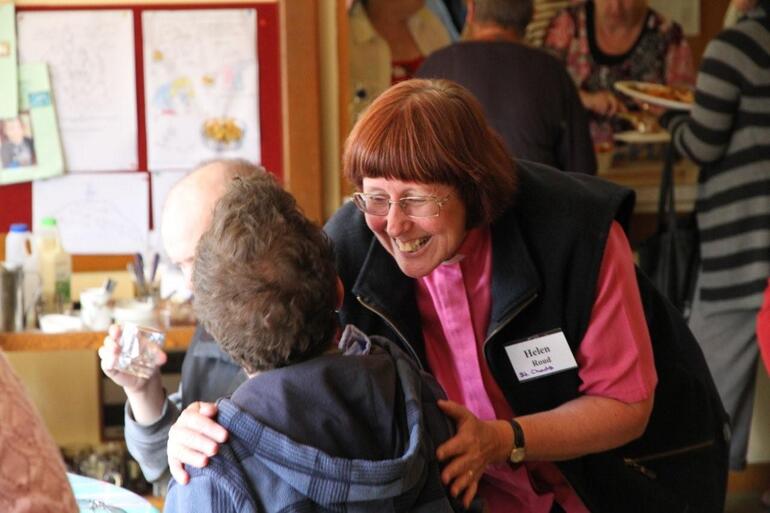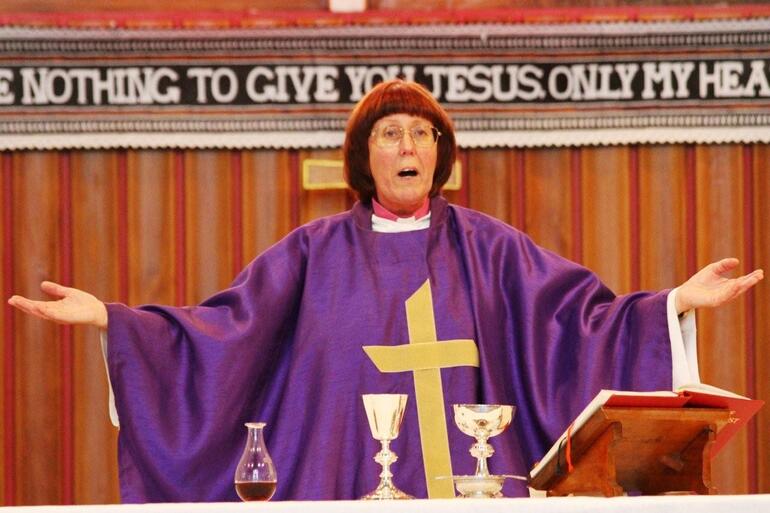 Ever since the September quake, St Chad's Linwood has been moving mountains to help out in the eastern suburbs of Christchurch.
And late on Wednesday afternoon Helen Roud – who is the priest in charge at St Chad's – describes what she's seeing from her office window.
"I'm looking out at a 10-year-old girl. She's one of our parishioners, and she's sitting on an outside seat.
"She has her head in hands, her elbows on her knees. She's not moving.
"That's how we're all feeling here at the moment, I think.
"It's not like we're utterly defeated. It's just that we are incredibly tired.
Yesterday, Helen was out in the street in her gummies, meeting the people.
"They are okay. But at the same time, they are very, very quiet. When you ask people how they are, this is what I keep hearing: 'We are tired, and flat.'
"They're quiet. They're serious. They're despondent, and they have no energy reserves. It's strange. All sorts of people keep saying to me: 'It's hit me this time. I've had enough. I'm tired.'"
Helen confirms that she's been speaking to clergy who are serving out in the east – and they haven't been spared those feelings, either.
"At times, I think everyone wants to quietly crawl into a hole and hibernate."
Unusually, when the big quakes struck on Monday, no-one was around at St Chad's.
On Tuesday, they were putting the office back together again, picking up broken crockery, and checking the church for damage.
They found a large lamp had plunged into the children's area of the nave.
It had been suspended by a chain from high on the roof of the A-frame church. Helen shudders to think what could have happened had the quake struck a day earlier.
"There are three other lamps in the church," she says, "and you can be sure we won't be going in there again till they're all fully checked."
Helen can still see the bright side.
"If we'd had rain since Monday," she says, "that would've been the last straw. But we've had beautiful days. Frosty nights, and then clear blue skies.
"And in terms of infrastructure and basic services, we're in a much better state than we were last time. Water is readily available, and the power is back on for almost everyone. That helps, hugely."
So what can the wider church do to help?
"Well, there's prayer, of course. We need lots and lots of prayer support right now.
"But I don't yet know what else we'll need.
"This is long-haul stuff. And if people can prayerfully uphold us now, and be open to our requests for help further down the line, that would be great."